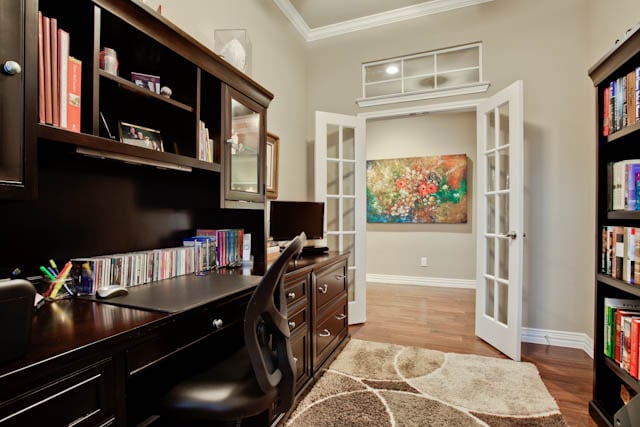 Summer is winding down and that means the kids are getting ready to head back to school. While you may be ready to send the kids off on a school bus, it is possible that your home is not ready for the school year just yet. One of the best ways to ensure the success of the school year is to make sure that your child has a place they can comfortably study and complete homework once the school day is through, whether it is an existing space or you decide to do a home remodel. We have collected a few tips on how to create the perfect home study space for your budding genius.
Know Your Child
Truth be told, a home study space is not a one-size-fits-all endeavor. Different kids work differently and, thus, will require unique study spaces. Before you begin building a home study space, really think about your child's unique needs and learning tendencies. If you are not sure, it never hurts to ask your child's teacher. You can speak with the teacher they had the year prior to ask about their learning habits and what works or does not work for your child in the classroom setting. Progress reports and report cards may also give you a glimpse into your youngsters psyche, and can help you build a better home study space for them. Make sure a study space is easily accessible for younger children who are in need of homework help.
Make the Home Study Space Comfortable
Experts suggest placing a home study space in a location that your child would normally gravitate towards. For example, if your kids like to spend a lot of their time in the kitchen, try and set up a space in that area. This will remind them that homework needs to be done when they enter or pass through. If there is an area of your home where people generally don't go, such as a basement or attic, don't try and confine studying to those areas. You want homework to feel like a natural part of the day, not a punishment located in the depths of the home.
Think Like a Kid
Educational experts suggest thinking like a kid when you set up a study space. While your adult senses might make you gravitate towards plain surfaces and super organization, that's not what kids need to learn and explore. To really get the kids involved, ask them what they would like their study space to look like, and allow them to organize it themselves. A bright home study space is inviting and fun to little minds, so creating a lively space will make them excited about learning. Allowing them to organize will also ensure all of their supplies are within the reach of small arms.
The whole goal of a home study space is to ensure your child is comfortable and productive in their space. While many people have long completed homework at the dining room table, a dedicated study space has been shown to be more effective, and help students focus better. When a particular area is designated for a particular task it is easier for young minds to focus on that task. For years experts have suggested keeping the bedroom a "sleep only" zone to promote better sleep as it creates a link in the brain between the space and the intended activity. The same is true for a home study space, and it is sure to help your growing student focus and succeed during the academic year.
Are you interested in renovating a home study space? Call DFW Improved today! Click here to tell us more about your project and request an estimate, or simply give us a call at 972-377-7600 today!