Kitchen Design Trends Are Changing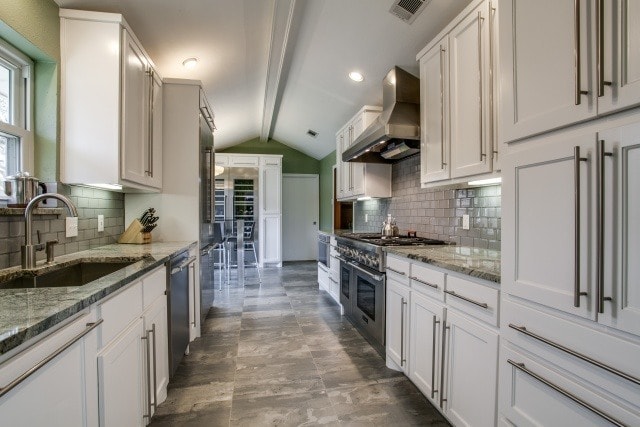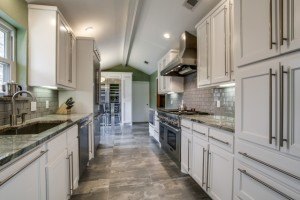 Creating the kitchen you have always dreamed of starts with the right kitchen design for your needs. Below are some of the top kitchen design trends and you may notice that some of the old rules are changing!
Old Rules – As lifestyles and family's habits change, so do some of the designs of the most important areas in our homes.
Kitchens have been the virtual centerpoint of homes for decades…that fact does not appear to be changing.
What is changing is the use of space and in many instances, using the kitchen as an even greater focal point for the family than ever before.

Work Triangle
The tried and true method!
This has probably been the standard of most kitchen designs for at least the last 3 generations of homes.
Keeping the work triangle of a kitchen design in mind can help make many choices easier. The work triangle refers to the layout of the kitchen as it allows a person to work in it doing one of the three most critical tasks there: cleaning, cooking and food storage.
Galley
Reminiscent of a ship's galley, a galley kitchen design is typically long and narrow with a walkway in the middle. This walkway is flanked by cabinets, appliances or working spaces.
Galley kitchens typically make efficient use of the given kitchen space. Many times is thought of as the first option for a small kitchen design because of it's use of available space.
"L" Shaped
In "L" shaped kitchens, the appliances and workspaces tend to be located at right angles to each other. This shape forms a letter "L," and leaves plenty of space in which to walk. Given this amount of space, kitchen islands that provide another space to work are often seen in these kitchens and work well.
"U" Shaped
A "U" shaped kitchen design is similar to an "L" shaped kitchen except it adds the extra leg of the letter "U." Given that the two shapes are so similar, an existing "L" shaped kitchen can be made into a "U" shaped kitchen with the addition of an attached cabinets and a counter top.
Zone Layout
With a zone kitchen design, specific areas in which tasks are accomplished are grouped closely together.
This "grouping" can save space, but more importantly it can save time for the busy families of today. By making the kitchen more efficient in this way, this is one of the hottest trends in kitchen designs and renovation in today's market.
How Do You Decide Which Kitchen Design Is Best for You?
In order to narrow down which of the popular kitchen layouts is the right one for you, your family's size and habits, along with the size and design of your home, will determine some of the options available.
Because there are potential options during a remodel that aren't always apparent, it's smart to talk to and use professional designers and contractors. An experienced remodeling contractor can many times see some of these options and knowing how to make these changes can be the difference in creating a whole new atmosphere and family enjoyment of your current home.
For more information on kitchen designs and layouts, call DFW Improved at 972-377-7600!