How to Avoid a Bad Custom Remodeling Project
We've all heard stories from our family, friends and neighbors of a custom remodeling project that's gone really bad. Unfortunately, very few of those same people can tell you how to keep that from happening to you. Once it starts, it can be like a snowball going downhill.
There are actually several things that you can do that will help prevent that, if you know and follow our recommendations and tips below.

Tips to Prevent a Bad Remodeling Project:
The very first step is to ensure you have meaningful expectations of the project. Before you even get started, tell yourself you will not rush. Set realistic expectations and goals, clearly communicate those same expectations and goals to the remodeling contractor.
Ask for feedback and agreement from the contractor BEFORE you sign a contract.
Of course it's an exciting process and you can't wait to get started. It's certainly hard to have to wait to see the final product, but take your time. Ask for references and do your research. If you have questions about how a reference responded, it's best to ask the contractor about that reference. Listen carefully to their answer. Do you believe they addressed the problem or ignored the real issue.
WHY do you want to do this remodel? Be open about how you plan to use the space. This should help them, if they are listening to you, to better understand your goals and reasons for the project from the beginning.
Ask about the schedule. How long does the contractor believe it will take to complete the project? What are things in their mind or experience that might affect that completion date? How do they attempt to minimize the possibilities of delays when they do a custom remodeling project?
Carefully review the things they plan to do. This is called the "Scope of Work". If you have questions about an item, don't hesitate to ask about it. What does it mean? Is it really required to complete your remodeling project? Again, carefully listen to their answers and understand it before moving forward.
Notice that I haven't talked about the cost or price of the remodel. While this is definitely a very important item, a price attached to a project isn't meaningful until I have covered EVERYTHING above. A price that is lower than another contractor is not the right price if the dreams you have for your custom remodeling project are not met. I am not saying that a high price is necessarily the right price, but an experienced, professional contractor that's successfully completed multiple projects will usually have a price that best reflects your expectations and goals…and will have the ability to meet them.
Finally, how will the contractor keep you updated throughout the remodeling project about problems or issues they might face and changes or revisions to the completion schedule or price? Listen carefully to their answer and keep them accountable to what is agreed upon.
Summary – Communication is the Key
Simply thinking one thing and getting another will bring disappointment and cause friction between you and the contractor.
Review each item above…every item is about communication! If either you or the remodeling contractor fails to communicate from the time before or during the project, it is likely that one of you will be disappointed. If you sign a deal with the wrong contractor, I can almost guarantee it will be you!
It's generally the initial phase of a custom remodeling project that makes or breaks it.
Successful custom remodeling projects are well thought out plans with realistic expectations. It is absolutely crucial you take your time and evaluate all possibilities and risks associated with the project.
Don't be the reason your custom remodeling project goes bad.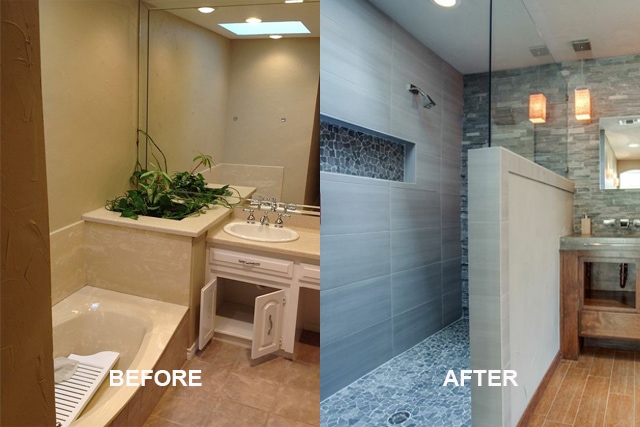 For more information about custom remodeling or other questions you might have, call DFW Improved at 972-377-7600.

Related Images: