Exterior Painting – Does Your House Need a Fresh Coat?
What Does the Exterior Painting of Your Home Look Like?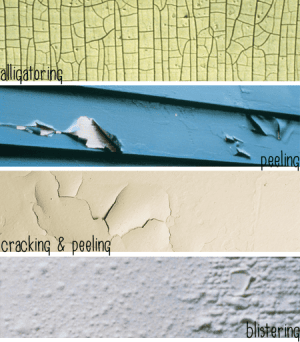 When it comes to the exterior of your home, one sign to tell if it needs to be re-painted is just by looking at the exterior painting condition itself. Typically there is one side of a home that is exposed to more serious weatherization such as rain, wind, and sunlight, than the rest of your home.
Check the southern exposure of your home first for clues that your structure may be due for a paint job as that is typically the side of the house that needs exterior painting first. This is normally the side of your home that will show the worst wear and tear.

Before You Get the Brushes Out!
A full careful exterior inspection should be conducted for rotting wood and other structural damage first! Keep a descriptive inventory of these potential problem areas. You should have the wood and any other damages repaired and replaced before any exterior painting begins.
Below you will find some of the specifics to be looking for:
Chalky Appearance – One of the best indications is a lighter, chalky appearance of the exterior painting finish that comes off when you rub your fingers across it. Its a sure sign that the paint surface is breaking down…and a sign that the exterior painting of your home should be re-done.
Peeling or Flaking Paint – When you start to notice exterior painting that is peeling or flaking off your home, its a clear indication that your home is long overdue for a paint job. Where the paint has peeled or flaked off, the wood is completely exposed and will absorb water and moisture more quickly.
Wood Siding and Trim – Before you begin an exterior painting project of this magnitude, take a close look at corner boards, door frames, and windowsills. Look especially for soft spots in the wood.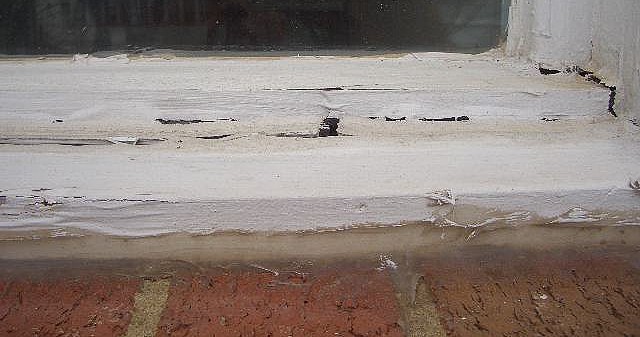 These are the areas that usually get more exposure to water and weather than any other part of your home. If there seem to be soft spots in the wood, this is likely a sign of hidden water damage. You should always take a serious look at the areas you find and have the wood pieces replaced before the exterior painting job begins.
In our next article, we'll discuss more specifics regarding this type of work.
We will include discussion about the importance of correct preparation of the surfaces that will be painted, caulking joints and dis-similar materials that are critical to producing a professional job that will protect the investment you have in your home.
DFW Improved
Our seasoned professionals have the experience to deal with complex projects and tight schedules. Do some "Dreaming" of your own as you stroll through our Photo Gallery for concepts and ideas.
Check out our channel on YouTube and "Like" our Fan Page on Facebook or connect with us through Twitter or LinkedIn to be notified when completed projects are posted.
DFW Improved is the right contractor for your home repairs, interior or exterior painting projects, bath remodeling, kitchen remodeling or addition project.
Call us today at 972-377-7600 to discuss your next project.