Closet and Master Bath Design Trends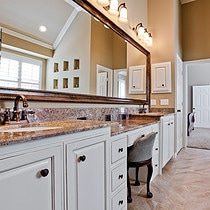 The clients of DFW Improved are constantly on the prowl for the latest bathroom design trends. Often, our clients will have a fairly clear image of what they want the final product to look like in their minds.
Unfortunately, it's just not quite as simple as it may appear to get that vision to become the final product in their home. It requires the correct system or steps and personnel in place in a company to make that happen consistently. DFW Improved has that consistency, proven not just by client accolades but by the quality of finished project after project.
So, how does that happen?
Several Steps to Success
Anything of the importance and magnitude of the disruption in a home that a remodeling project can create is only secondary to the people, personnel and the complex interactions required to make it all work together. The final success and quality of a project is a product of the process from the first introduction to the final walk-through.
Of course, bringing together all the complex design elements to work within your existing home, product choices you make, professional workmanship and finish details is in fact ,very difficult if you don't have experience at it.
The completion of a breathtaking remodel project in your home is not an accident! Don't believe for a moment that all the guys that call themselves remodeling contractors can do the same quality job…or even plan to.
What if you can find an experienced contractor that can take that vision in your mind, and actually make it better than you ever imagined? You may have the ability to purchase the same products that they use. The difference in the experience itself and the quality of the final product is always the people!
DFW Improved
Our DFW Improved team of contractors are highly experienced remodeling experts with tons of creativity. Whether it's the Master Bath you've always dreamed of, the Chef Kitchen that will allow you to truly enjoy every opportunity to entertain guests more often or a knock-out Outdoor Living project that you could never even imagine in your boring backyard.
Today, we'd like to share with you one of our recent fantastic projects of a Closet (yes, fantastic and closet are in the same sentence) and Master Bath remodel.
If you can imagine, the original bathroom was full of brass fixtures and hardware with loud turquoise walls. We began the bathroom design project with a plan.
Working with the homeowner to understand their vision and desire for a specific space is one of the most important parts of our process.
First, we decided to place the tub at an unusual angle, which was neither parallel nor perpendicular to the wall next to it. Additional inspiration from some of our previous projects brought in the candle notch, double-paneled shower, and the client's requested towel warmer.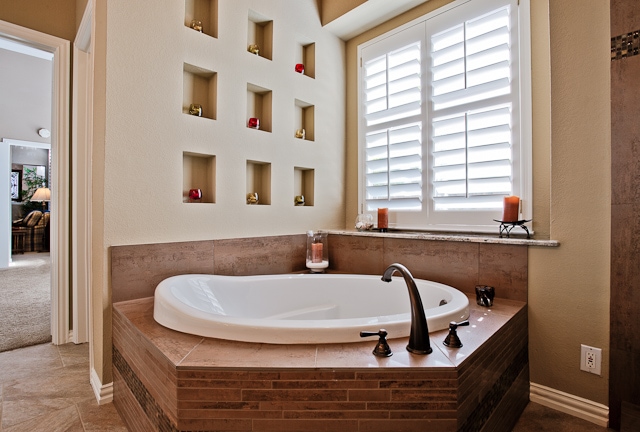 Both our designer and client enjoyed their time spent working together on this bathroom and closet design project.
The new closet was built using one of our local suppliers as he provided better quality at a more affordable price. This client loves to buy clothes and shoes and needed a closet that would work with her ever changing wardrobe.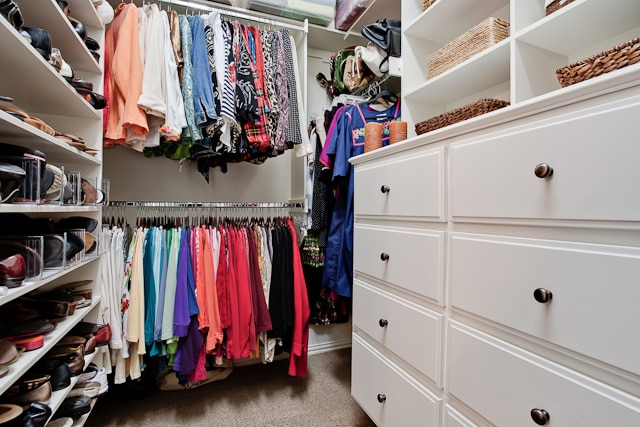 The results were so amazing that our design experts were even blown away at the end product.
But the best part was that our client – a single lady, working woman, fashionista, with a penchant for elegance – was extremely satisfied with her renovated master bath and closet.
If you want your next remodeling project to turn out like this, contact DFW Improved today for a quote on your Closet and Master Bath Design or other home remodel project. Call us at 972-377-7600