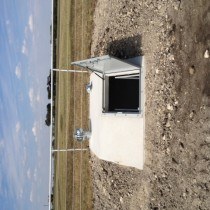 The home is a place of security and safety for you and your family. It is only natural that you would want to include design options to increase the likelihood of a positive outcome if something should happen. Designing a home with a shelter or safe room has become an extremely popular way to establish safeguards in the event of inclement weather or an intrusion.
Depending on the needs of the family, these locations can be created to blend seamlessly within the interior of a home or built into the surrounding landscape. These choices are based upon the specific concerns of the family who will be utilizing these measures. Some of the amenities you can add to these rooms include:
functioning refrigerator or stove/microwave oven
bed
desk
television
plumbing works
sanitation
location to stockpile food and other necessities
To address the personal concerns of the family planning for these rooms, additional safety options are available which include:
reinforced walls and/or door
access to telephone or internet without the use of a landline
filtered/recycled air
separate power generator
The accommodations in a safe room are designed to fit the number of individuals who are potentially going to be within it. Highlighting the many variable factors involved in home hazards, the rooms are also made to sustain the occupants for either a short period or a more extensive duration. In many cases a safe room may only be needed for a few hours until help arrives, or it may be designed with a greater threat in mind, requiring a much lengthier use.
With the need for privacy in mind, many safe rooms which are designed within the home are done in such a manner that the general public would not realize it was there. This provides the added security of not projecting potential flight patterns to criminals who may have prior access to the premises.
Homeowners are turning more frequently to a safe room or shelter addition to address the unknown future. It helps provide peace of mind for you and your loved ones.
For more information on safe rooms and shelters from DFW Improved, request an estimate or call us at 972-377-7600 today!
Related Images: