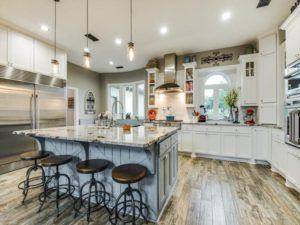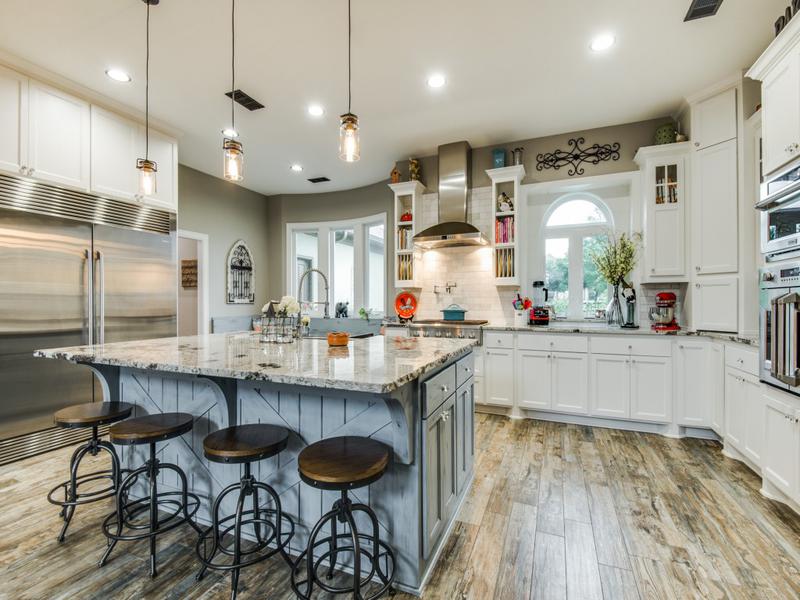 Having a disorganized kitchen full of cooking paraphernalia can make cooking a chore. Completely transform your kitchen and its practicality just by implementing a few of these smart kitchen organization ideas.
Table of Contents
1. Stacking Shelves
Kitchen organization ideas are all about making the most out of the space that you have. Utilize the vertical space in your cabinets by adding stackable shelves to fill space that would otherwise be left empty. This quick fix doubles your useable cabinet space.
2. Drawer Dividers
The movement of a sliding drawer can easily shake up the contents. Keep your utensils organized and easy to find by using drawer dividers and small baskets. You'll never have to go digging in a drawer again.
3. Lazy Susan
A lazy Susan is a versatile tool that easily finds a place in every kitchen. These small turntables make it easier to access items in hard to reach places, such as the back corner of a deep cabinet or countertop. A multi-tiered lazy Susan is the perfect way to organize your spices.
4. Cabinet Doors
Kitchen organization ideas usually focus on strategies for what's going on inside your cabinets, pantry and drawers. Make use of the cabinet doors themselves by adding a few hooks to hold measuring cups and spoons. You can also install a thin sheet of corkboard and use push pins to hang your favorite recipes and measurement conversion charts.
5. Labeled Containers
Instead of using the store packaging, decant your ingredients into labeled containers. For one, the labels make it easier to find what you're looking for. It also helps keep things tidier, as like containers will sit or stack neater than an assortment of shapes and sizes. This is one way to give your kitchen a polished and professional appearance.
6. Storage Bins
Use small storage bins to hold all of the small, loose items in your pantry. These baskets are easy to pull out and put back, so you can quickly find what you need without knocking everything over.
7. Knife Blocks
Kitchen organization ideas for knives are often limited because knives require special consideration for storage. Using a knife block on your countertop is one of the best ways to protect yourself from cuts while keeping the blade and tip sharp. Traditional knife blocks have slots that are sized to hold specific blades. For optimal versatility, choose a modern knife block with freeform storage options.
8. Cake Stands
Use your cake stand daily by storing spices, herbs and oils in an easily accessible spot on your counter. Shorter containers can be placed under the plate around the pedestal.
9. Sheet Storage
Baking sheets and cutting boards present a particular challenge for kitchen organization. Because they are large and flat, they stack easily. However, this makes them difficult to access. One solution is to repurpose a metal paper filer, standing one sheet or board between each slot, allowing them to slide in and out with ease. This same concept can also be used with a custom-built cabinet insert.
10. Organize by Usage
When you're deciding where to put everything in your kitchen, think about how frequently you use each item. Put your daily dishes and utensils in easy to reach places. Fill the hard to reach places with the items you don't use often.
Once everything is easily accessible in your newly reorganized kitchen, you just might be pleasantly surprised at how much fun cooking can be. Now you can finally try out all of those recipes you've been looking at on Facebook and Pinterest.
Related Images: