It is said that houses hold memories, and this is definitely true when you purchase a house built in the 1970s. If no one has remodeled the house since it was first filled with red shag carpet, harvest gold appliances, and a whiskey barrel coffee table, you will want to redo these components as they are not ideal for today's living. A 1970s home begs for a kitchen remodel, but offers a few advantages, too.
Open Plan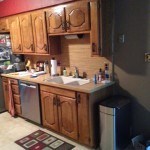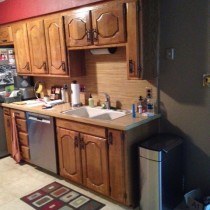 Working from the idea of a work triangle that took the cook from refrigerator to sink to stove, 1970s kitchens generally were open plans, with appliances ringing the perimeter and plenty of free space in the middle. Access to the kitchen could be surprisingly narrow by today's standards, with awkward arrangements of entry doors and pantry access.
This original open plan offers a blank slate for your kitchen remodel, such as opening up a wall into the kitchen from a dining area or rearranging access to food storage. An island can easily be introduced, offering more storage, an extra dishwasher for entertaining, or a wet bar.
Cabinets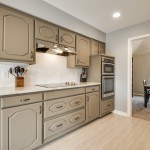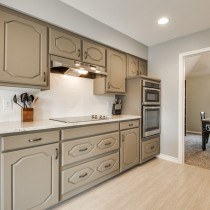 The cabinet color may not be to your taste—Avocado Green, Sunflower, and Swiss chocolate are all vintage 1970s color names—but the cabinets themselves are well made. Kitchen cabinets built in the 1970s were almost always custom-made, from solid wood.
Despite their color, you have a fine base for a kitchen remodel with new hardware and fresh paint. If the 1970s "Mediterranean" doors are not your taste, keep the cabinets but replace the doors.
Concerns
Early 1970s homes often had little or no insulation. Your kitchen remodel should include new insulation. To get to the walls, carefully remove the cabinets. Consider expanding foam insulation professionally pumped in through small holes if you want to save the walls. Otherwise you will need to remove the drywall, re-insulate, and put up fresh sheetrock. Having the walls down gives you an opportunity to update the electrical work if needed.
Homes in the 1970s had sufficient wiring for major appliances, though adding more electrical outlets during your kitchen remodel will improve workflow. The kitchen sink will be too small, but will have copper pipe underneath which is a definite plus. Do not expect a water line for a refrigerator's in-door water and ice maker. The window will probably be single-pane, very energy inefficient, and may be too small for the views you crave.