Have You Considered Bath and Kitchen Remodeling ?
Do you need more space? Do your cabinets look old and outdated? Bath and kitchen remodeling is a great way to increase the value of your home as well as a great way to enjoy the upgrades while you live there. Studies consistently show the best way to help your home's value is by remodeling the bath and kitchen.

What Should You Think About to Get Started?
With careful planning and thought about what you want to get out of a bath and kitchen remodel, you'll have a place you love for years to come. What's the size of the space? Where does the sun come in? How does the bath or kitchen connect to other rooms? What is your lifestyle? What is your budget?
A recent report published in Professional Remodeler magazine indicated great returns on bath and kitchen remodeling. Their study found the expected return on a bath and kitchen remodel to be, on average 60 to 70 percent of what you put into it. It does not take an accountant to realize that's a great return on your investment. Not only can the homeowner feel more comfortable with their investment in a bath and kitchen remodel today, but ultimately if they did want or need to sell their home it would increase the value and purchase price.
Why Do Some Homeowners Wait Until they Move to Remodel?
Homeowners will often wait to invest in bath and kitchen remodeling until they are putting their home on the market for two main reasons:
First, the remodel increases the value of the home, and

Second, it gives them an advantage over other houses on the market.
Being able to compete in a strong market is vital. It directly effects the amount of time it takes to sell your home as well as gives you more power in negotiations. When buyers look at a home that has undergone a recent bath and kitchen remodel compared to one that is unimproved, they almost instantly view the improved home as being newer, cleaner, and more impressive to their future guests.
A great first impression!
If you are looking to increase the value of your home with little risk tied to the investment, bath and kitchen remodeling is the place to start. Take your time and plan with maximum return in mind then let your new bath and kitchen remodel blow the competition away.
What Are the Advantages of Bath and Kitchen Remodeling if You're Planning to Stay
Even if you do not have plans to sell your home soon, it may still make sense to remodel. Most people want to enjoy their home while they're in it. One good way to do that is to have the home reflect your tastes and personality. The way you live in your home may dictate certain improvements that make that living not only more enjoyable, but also much more convenient for your entire family.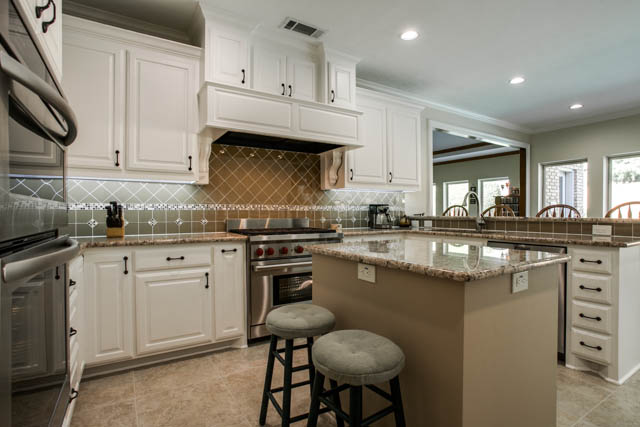 For more information on bath and kitchen remodel, call DFW Improved at 972-377-7600 today!
Related Images: