Our Home Remodeling Services
Completed This Project in Less Than 8 Weeks
Re-Purposed Attic Space for a Home Addition Remodel
We recently completed a project with our home remodeling services in Allen Texas.
The plans added approximately 1,200 square feet of living space on a second story of an existing one-story home. The attic space was converted and required moving around existing HVAC, electrical and plumbing components. Our home remodeling services project added approximately 30% more square footage to the home…and the new spaces are sure to be used!

A Special Place
Without a doubt, this home is somewhat unique to what many consider a normal neighborhood location. It is located on a good sized lot…but that's just the beginning.
The house sits on a lot that has a creek that runs through it and also looks up a beautiful fairway on a golf course. The photos are of course of the interior work that was finished, but the views from this new, higher vantage point are really great too.
How Do We Take Advantage of These Views?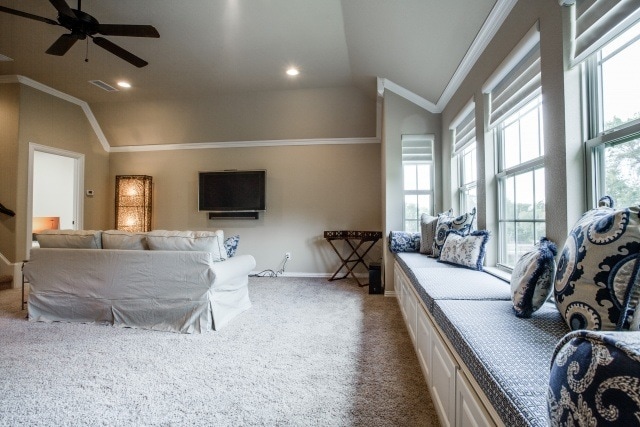 To make certain that full advantage of these is available of these views, two different "dormers" were designed for views out of this new space.
One of the dormers, if that's how you would classify it, along the outside wall of the Game Room is really, really large and has windows on three sides. It has a huge window seat with a lot of storage below with a series of five windows so you can't miss a thing.
A second dormer was added in the back of the house. It was a little tricky because it was adjacent to the existing chimney and everything had to be just right for it to be constructed. This dormer is just past the new 2nd floor wet bar adjacent to the large game room.
Then We Get To The New Media Room
This room will take your breath away. The client elected to complete the media room as well at this time. One of the wonderful features added was a night sky visual effect that really sets it off. Add the state-of-the-art projection and sound systems, the customized seating levels and it is truly a great room to experience.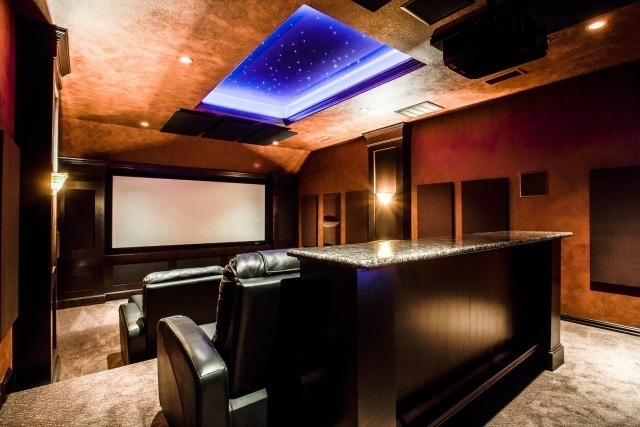 Project Summary
All this space and all these special purpose spaces provides the additional space that was needed to congregate and enjoy when they entertain or when family comes into town.
Because everyone worked hard to do their part we were able to get it completed very quickly and our client is a very satisfied homeowner…who we've now done additional work for since these home remodeling photos were taken.
Another successful project for everyone involved!
DFW Improved
Our seasoned professionals have the experience to deal with complex projects. Do some "Dreaming" of your own as you stroll through our Photo Gallery for concepts and ideas. Click here to go directly to more photos of this project.
Check out our channel on YouTube and "Like" our Fan Page on Facebook or connect with us through Twitter or LinkedIn to be notified when completed projects are posted.
For any of your interior or exterior painting, outdoor living or addition project or other typical home remodeling services you might need, DFW Improved is the right contractor and can help you with the entire scope of work for your dream home remodeling services project.
Call us today at 972-377-7600 to discuss your next project.