Home Improvements Remodeling…
What Are You Dreaming About?
Winter is Here – Are You Thinking About Summer Yet? I am.
Winter is officially here in just 10 days, and I am already thinking about next spring and summer. Now is the time to start planning for your next home improvements remodeling project for some great spring patio parties. How can we help transform your backyard into the oasis of your dreams?
We have top notch professionals that can help you with design and we can build your Outdoor Living Area in time to enjoy this coming spring.
So…What Are The Biggest Mistakes Homeowners Make With Home Improvements Remodeling ?
…and How To Avoid Them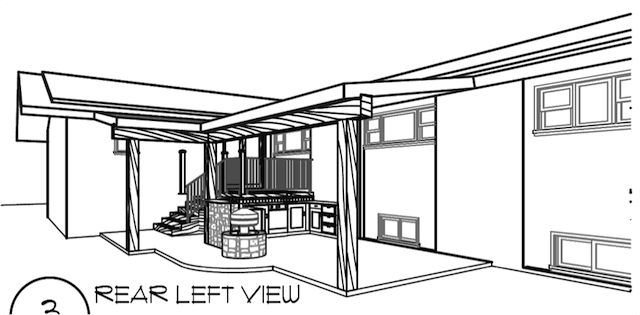 Don't begin planning early enough to complete the project in time to enjoy the benefits when they want to.
A successful project always begins with firm strong home improvement ideas. To have good ideas, it takes time to really decide what you want to accomplish at your home.
Depending on the complexity of the project, home improvement designs can also eat up quite a bit of time.
It helps for the homeowner to start with clear ideas and concepts, but the design process almost always requires time to translate those ideas to plans, review them with the homeowner and make changes when necessary.
Choosing the "WRONG" residential remodeling contractor.
Another very key component of a successful project is to choose the "RIGHT" contractor for the project…the first time! Make certain the residential remodeling contractors you interview have the ability to really help you make it a success.
The "RIGHT" contractor will always help you and make sure that you get all these components:
QUALITY + SCHEDULE + PRICE = VALUE
Does the Residential Remodeling Contractor have:
Resources – it takes experienced, skilled professionals to guarantee that the project is a success. Not just bodies. It requires use of both experienced personnel and high-quality products and materials to produce a quality job.
On Time Performance – Have they provided you with a reasonable schedule for the work? I hear from friends and family in all across the US about how they were told that a project could be completed in 3 or 4 weeks,,,turned out to be 3 to 6 months! Some contractors just make up a schedule on-the-fly to get the job with no intention of it being realistic. Check out their references to find out about how their projects were completed.
Reasonable Cost – Have they provided you with an estimate or price for the entire work required? Does it clearly define what the contractor says that he will do? Does it match what must be done to accomplish the project? Unfortunately, some people believe that "reasonable" is the same as "lowest price". It doesn't, and it's never more true than with your home.
VALUE
VALUE – That's a very key word to all homeowners who are smart and understand that when investing hard-earned money into a project at your home, you should realize some VALUE out of it. Part of that value may be more enjoyment while you own your home for you and your family, but that value should also be reflected your home's monetary value as well.
New work or remodeling in homes does not necessarily bring value…unless it's done with a real goal in mind.
We've included a before and after photo to help you understand what kind of value that a good home improvements remodeling project can do for your home.
Check out the video below of another recent remodeling project and more photos of this project in our "Ideas & Pictures Portfolio" and read the earlier article about this project while it was in it's early planning stages.
DFW Improved
Our seasoned professionals have the experience to deal with simple issues or very complex projects. Do some "Dreaming" of your own as you stroll through our Photo Gallery for concepts and ideas.
Check out our channel on YouTube and "Like" our Fan Page on Facebook or connect with us below through Twitter or LinkedIn to be notified when completed projects are posted.
For any of your interior or exterior painting, outdoor living, addition projects or other typical home improvements you have, DFW Improved is the right home improvement contractor to help you with the entire scope of work.
Call us today at 972-377-7600 to discuss your next project.