Now, more than ever, having a home you love is incredibly important. Home design trends in 2022 will be all about creating spaces you and your family need. From amazing outdoor living areas to private home offices, we can help make your home more functional for the way you live. We'll go over design trends in 2022 such as home theaters, home gyms, home offices, and more.
In 2022, it's all about customizing your home and making it the dream space you love to live, work, and play in. Let's see what's in store for new home design trends in 2022.
Table of Contents
The Home Office
With everything going on in the world, working from home has become the new normal for many. In 2022, the home office will become one of the most important rooms in the house. If you've been working remotely from your kid's playroom for the past two years, it's time for an upgrade.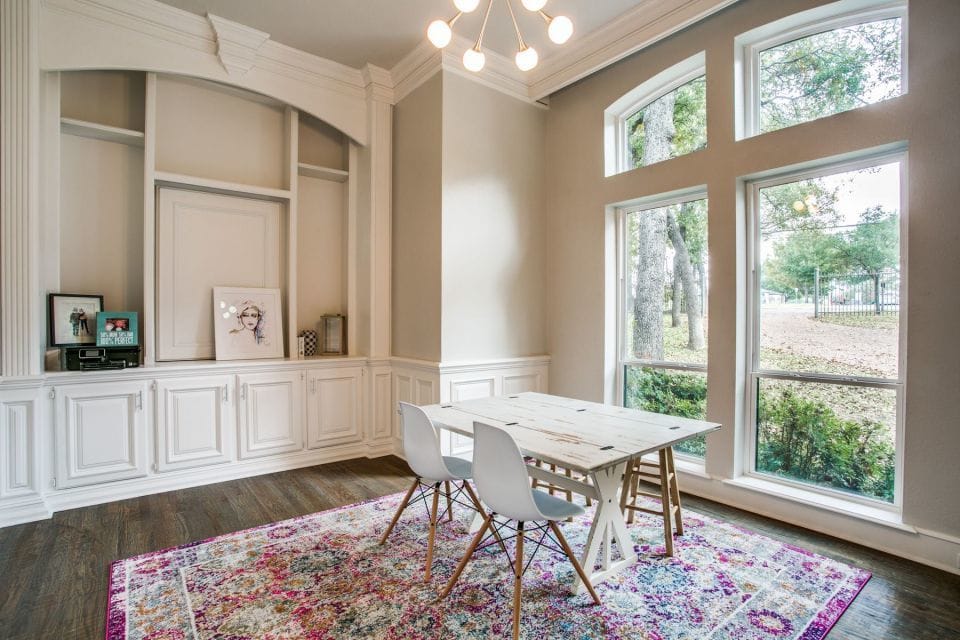 In 2022, you'll see more dedicated office spaces being created at home. Whether this is through a home addition or remodeling an upstairs, we can help you have a home office you look forward to working in each day. We can convert an unused dining room, a formal living room, or create an entirely new addition to make your new and improved office space.
The Importance of Family Rooms
The family room is a place for everyone in your house to gather, entertain friends, and make family memories. These days, family rooms have become classrooms, movie theaters, offices, and game rooms. If you're in need of more space to kick back as a family, let us help you create it.
We can add additions or remodel existing space to make it function better for your family. From opening up walls to repurposing unused rooms, we can make the most of the square footage you have. We can also create a beautiful family room addition that will give you all the space you need to entertain, learn, work, and enjoy time as a family.
Bringing the Spa Home
Your bathroom should be a sanctuary. After a long day at work, with kids, and everything else you have going on, your bathroom should feel like a spa retreat. With all the chaos of everyday life, homeowners in 2022 will be looking to create a more relaxing environment at home.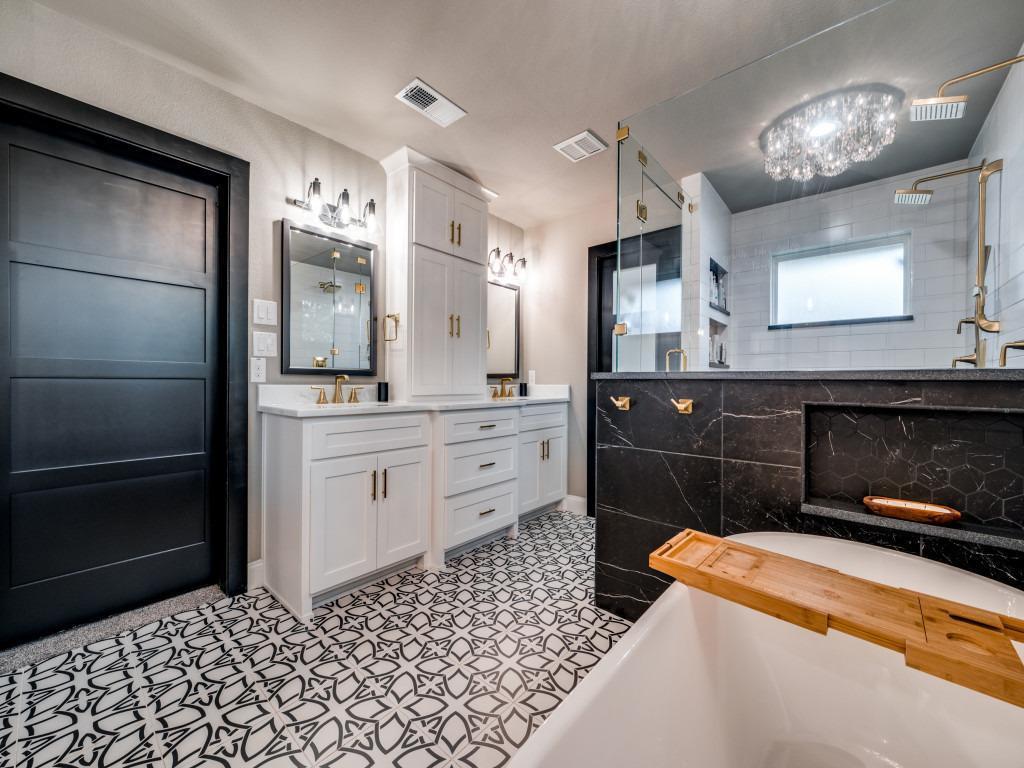 While spending money on a bathroom has always been a good investment, in 2022, you'll see a bigger emphasis on making them a sanctuary. Let us upgrade your current bathroom or create a new one that will help bring the spa to you. We can add soaker tubs, spa-like steam showers, and radiant heated floors that will give you a little taste of luxury every day.
Your bathroom is where you start and end your day. Spending money here will always be money well spent. When it comes time for resale, you'll always see a great return on any money you spend in your master bathroom.
Let us help give you the spa bathroom you've been dreaming of. We can also update your closet space, add more room in your bedroom, move laundry upstairs, and more.
A Place to Come Together and a Place to Call Your Own
Multi-purpose rooms will become even more popular in 2022. While your home is a place for your family to connect and make memories, there are also times when everyone needs a little space. We can help create a multi-purpose or recreation room that serves several different purposes.
We can transform additions, family rooms, attics, basements, and even outdoor spaces into different zones with different purposes. Let us carve out a home office by day and a craft room by night with space to store your supplies. We can give a wide-open room a new life with a variety of purposes.
A remodel in 2022 could give your home the space to come together and enjoy time as a family as well as space to spend time alone. From study areas to playrooms, wine rooms, and office space, we can give everyone in your home space they can call their own. Your kid's friends can have a place to play while you enjoy adult time in your art studio.
Home Fitness
At-home fitness has become increasingly popular. In 2022, you'll see more new homes with spaces to get a workout in at home. If you're looking to create a beautiful home gym, we can help bring your vision to life.
Whether it's a room for yoga, meditation, weightlifting, cardio, or online fitness classes, we can help give you the workout space you need. We can help create a room in an existing attic, basement, or spare bedroom. We can also include a home gym in an addition or add it to a new master bedroom space.
Wherever you're looking to add more square footage for a workout space, we can make it happen. Give yourself the home gym and spa you've been needing. Investments like these are priceless when it comes to the health and well-being of your family.
Entertainment Space will Rule
In 2022, we'll see a heavy emphasis placed on home entertainment. In the kitchen, you'll see incredible islands with room for an entire party to gather around. You'll see multiple ovens, prep spaces, sinks, and beverage centers.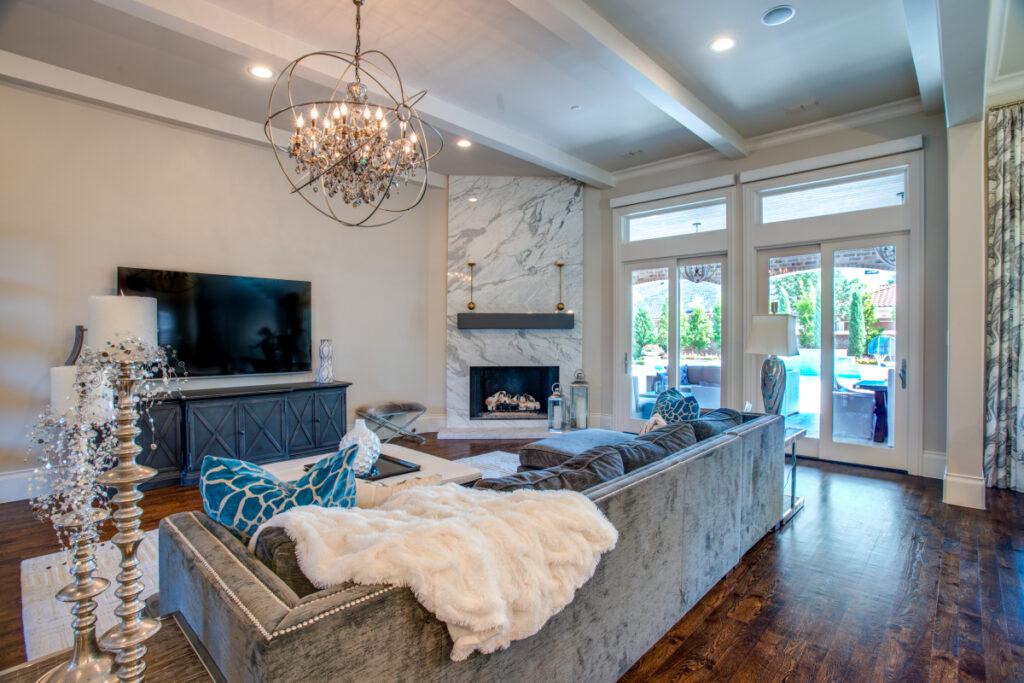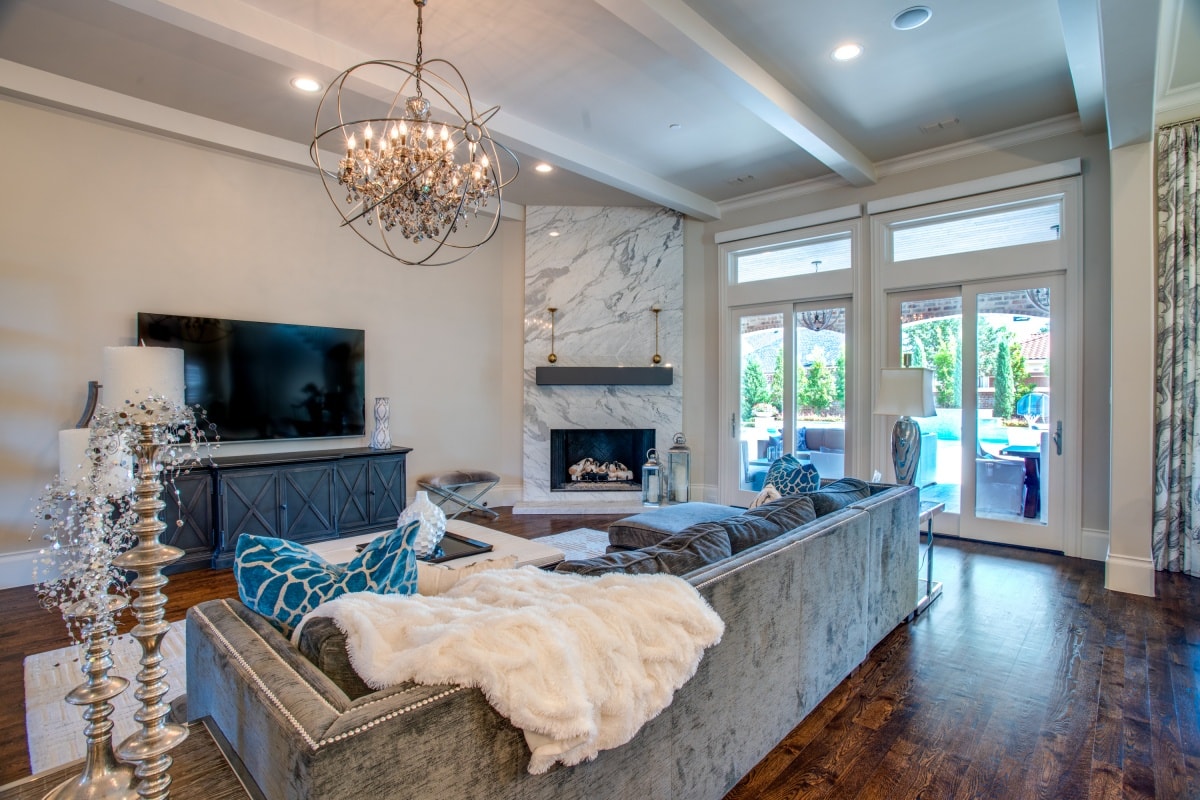 Your kitchen is the heart of your home. When you're entertaining you want guests to feel welcome and like part of the family. A beautiful kitchen with a great indoor and outdoor entertainment space will give everyone a place to gather. We can remodel your kitchen to make it function better for your family and your lifestyle.
In 2022, you'll also see some really fun home theater and entertainment spaces. When going to the movies is tough, you can bring the movie theater to you. We can create an amazing home theater or game space for the entire family to enjoy.
From wet bars to rooms for pool tables, let us help bring your family together in 2022 with an amazing entertainment space. We can add an addition or renovate an existing space to make it the entertainment space your family will enjoy for years to come.
Four Seasons Rooms
A four-seasons room helps bring the outdoors in. We can create a room that lets you enjoy the outdoors, no matter the weather. Rain or shine, your home is flooded with light and windows.
A four-seasons room is a great addition to a kitchen or family room. This can be a room you enjoy your morning coffee in or sit back and relax after dinner. In 2022, you'll see a big boost in entertainment areas that maximize outdoor living and views.
With so much more time spent at home, a four-seasons room will quickly become one of your favorite spaces. Give your family and friends more room to hang out and enjoy the outdoors regardless of the weather.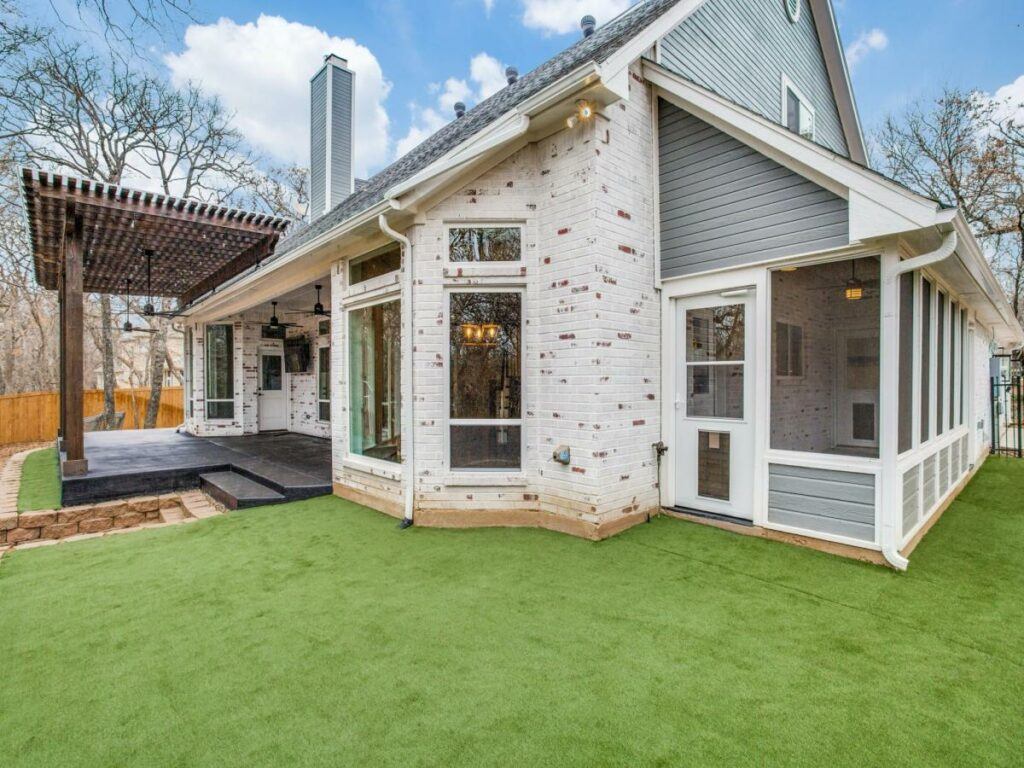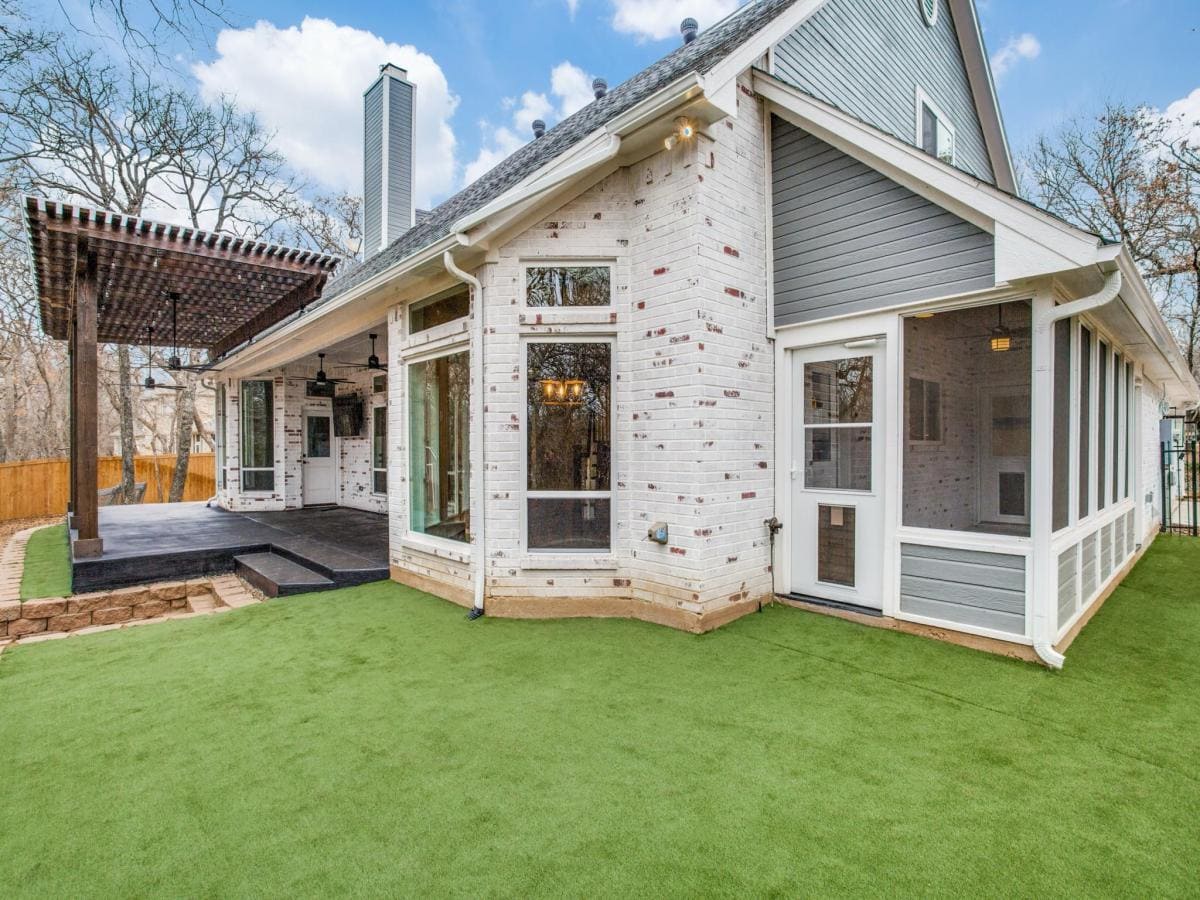 Maximizing Outdoor Living
Outdoor living is more important than ever. Outdoor living spaces offer huge opportunities to entertain friends and family, make memories, and enjoy more time in the fresh air. Whether it's a patio, a large backyard, a deck, a pool, or a screened-in porch, adding more useable space outdoors will boost the value of your home.
Not only do outdoor living spaces add value to your home but they also increase your square footage. Outdoor living spaces will be even more popular in 2022. In addition to patio and deck remodels, you'll also see a huge trend creating outdoor living areas.
From outdoor televisions and fireplaces to lounge areas to watch the game, the backyards of 2022 have it all. We can help you create amazing grill areas, patios, outdoor living rooms, and more. You'll be amazed at how much more time you spend outdoors when it's an extension of your home.
Design Trends in 2022
The home design trends of 2022 are all about giving your home more function. Whether it's adding a new home office or a new home gym, DFW Improved can help give your home everything you need. In 2022, interior design is all about creating a home that helps bring the office, the gym, the movies, and the spa right to you.
Related Images: