Decorating styles tend to come and go in cycles. Old trends make their way back around occasionally, while others seem to stick around and evolve over time. Once a way of life, the farmhouse has now become a popular style that celebrates our rustic roots. Thanks to shows like Fixer Upper on HGTV, this style is coming back stronger than ever. You can create a chic farmhouse style look in your home today by following these eight tips. They are sure to bring the the inviting feel of rustic warmth into your own home.

1. Decorate with Rustic Materials. Stone, metal and wood with rustic finishes are the hallmark of this style. Wooden cabinets, barn doors, stone backsplashes, galvanized metal planters and lightly rusted cast iron all add farmhouse style to your home decor.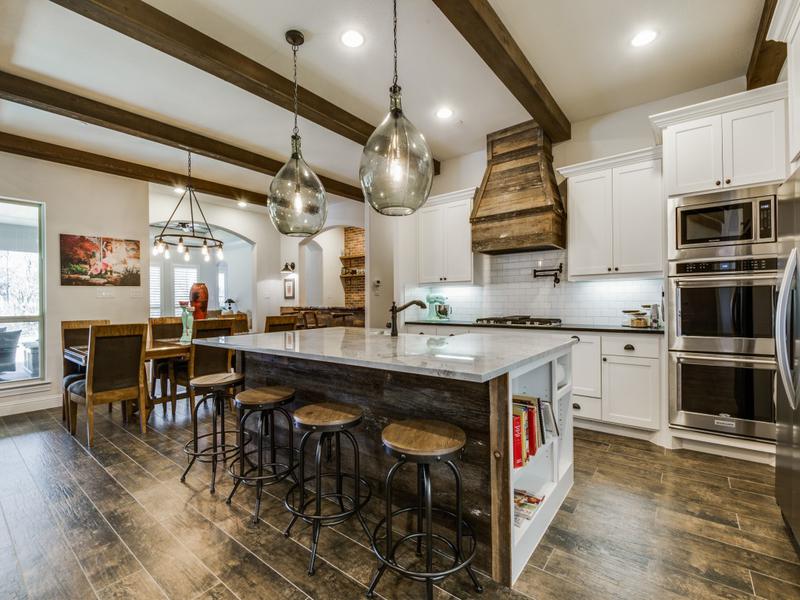 2. Bead-Board and Wood Planks. Bead-board is a classic country look, whether used on walls or ceilings. Wood planks painted white or left raw create an even more rustic look often found in old farmhouses. Both of these looks are guaranteed to give your home a whole new look with a fresh country feel.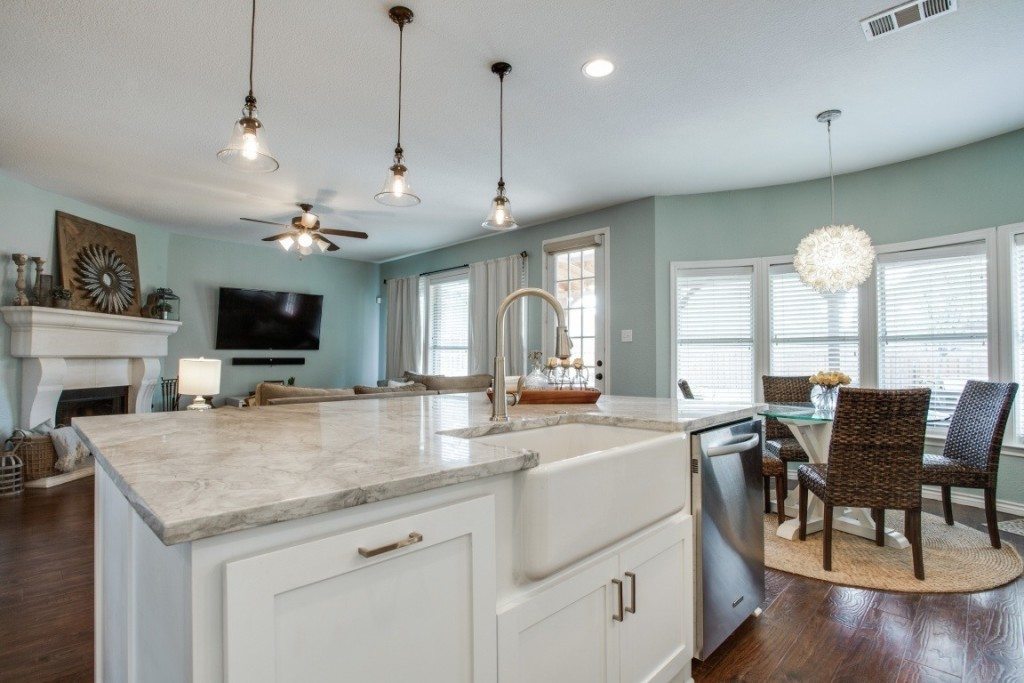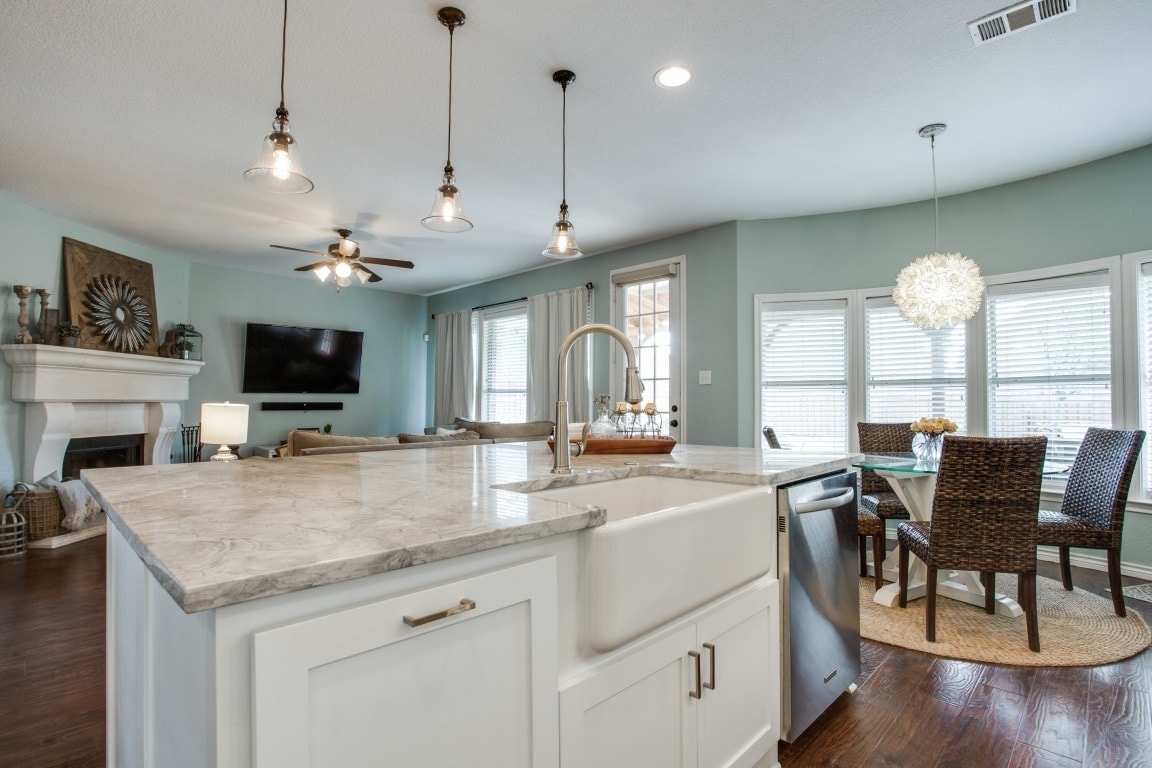 3. Apron-Front Kitchen Sink. An apron-front farmhouse style sink is a must have for any country kitchen. White is the traditional color, but you can also find farmhouse sinks in more modern finishes like stainless steel. This can help you mix styles like farmhouse and industrial.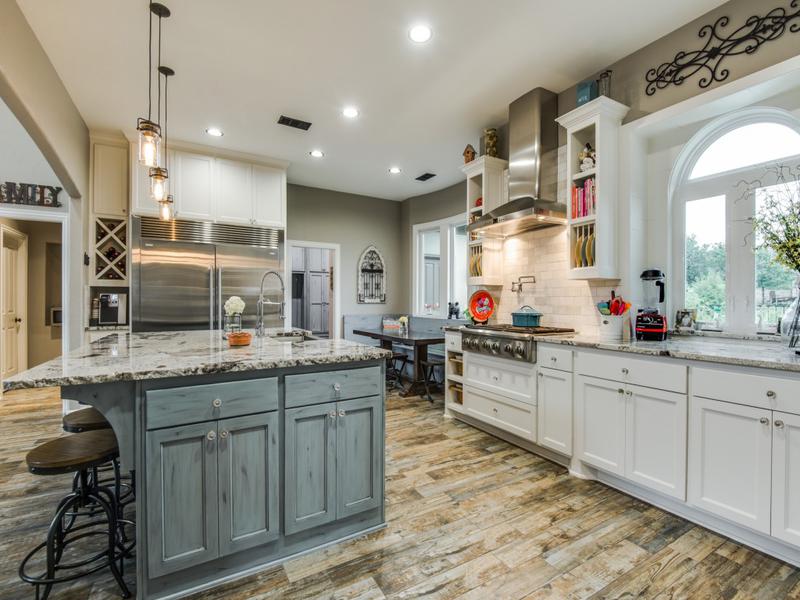 4. Painted Cabinets. When you look at older traditional homes, you'll notice a lot of painted cabinets. These bring an old-fashioned, country feel to any home. For a quick farmhouse facelift, try painting your cabinets instead of replacing them.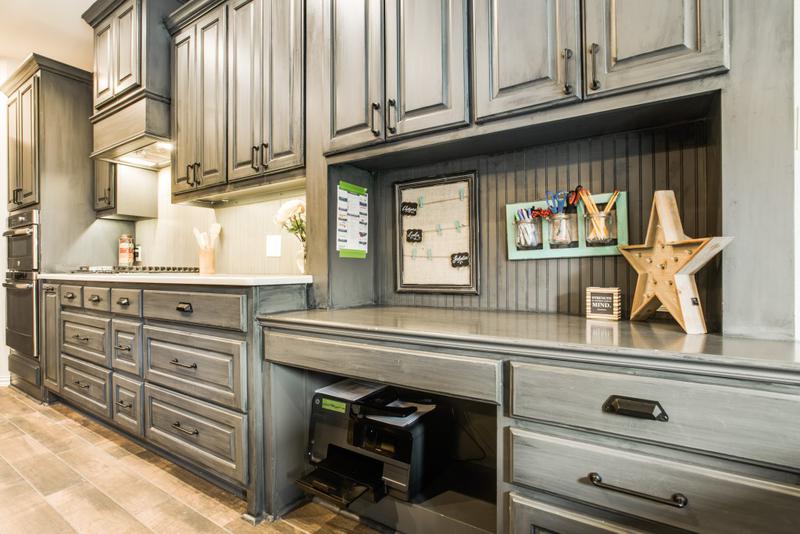 5. Mason Jars. Glass jars were a staple in traditional kitchens, as canning was a necessity of farm life. Using glass jars for functional uses as well as in your decor is a practical way to bring farmhouse style into your home. Use mason jars as glasses, to store kitchen utensils, or supplies like pencils, pens and scissors. Make a pretty display in the kitchen by using mason jars to store pasta and other dry goods. Mason jars can be used as candle holders, vases, or to display mementos such as shells and sand from a special vacation.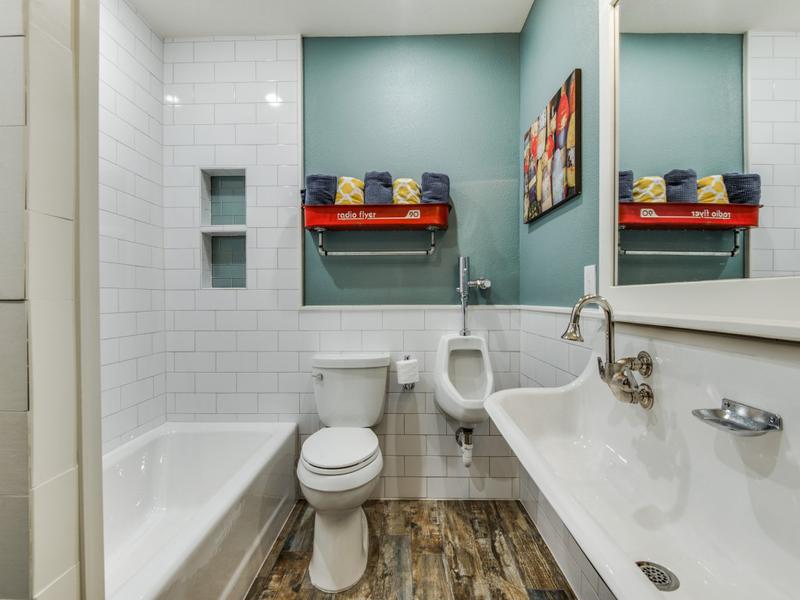 6. Flea Market Finds. The switch to farmhouse style is the perfect opportunity to start shopping at flea markets, thrift stores, and antique shops. When your desired look is rustic and functional like this Radio Flyer shelf, you can't go wrong. Chipping paint and worn finishes are no longer flaws; they're a part of farmhouse style.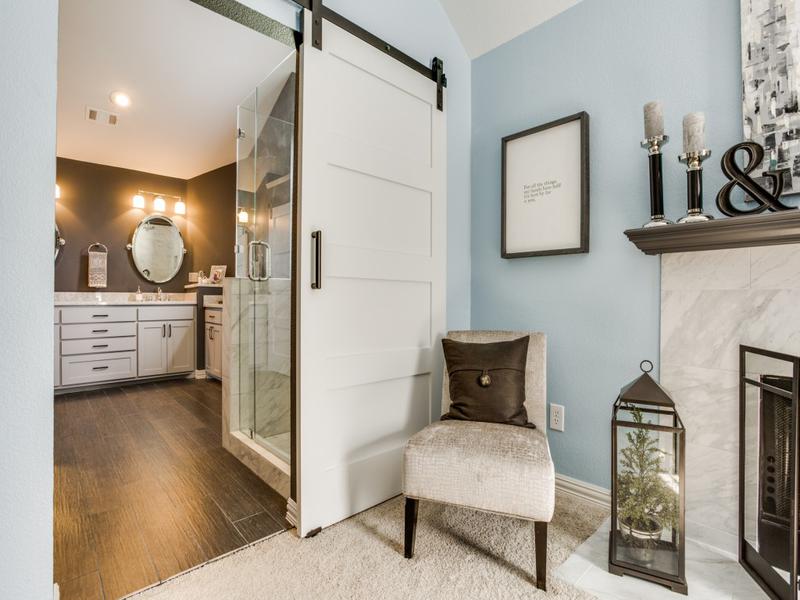 7. Houseplants. Even if you don't consider yourself to have a green thumb, now is the time to find a few houseplants that are easy to care for. Nothing completes a chic farmhouse look quite like green houseplants strategically placed in each room.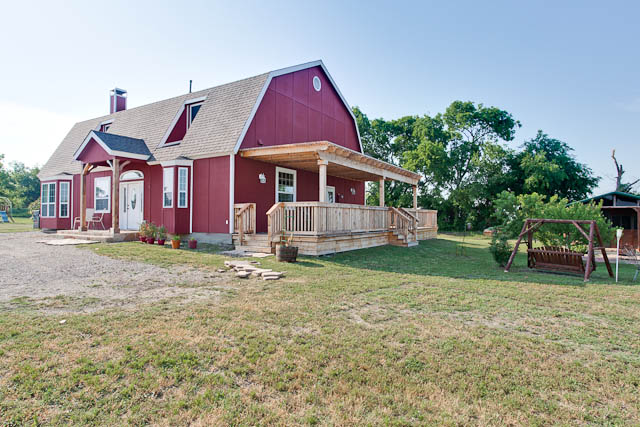 8. Porch Style. Old farmhouses typically had huge porches with enough room for the entire family to sit, socialize, and relax. To echo this hallmark of a simpler time, fill your porch with chairs, benches, swings, or rocking chairs.