If you've been thinking about adding more space to your home, a home addition might be just what you need. Enhance your home's worth and space for your family with great home additions. In this article, we'll discuss some home addition ideas and explain why working with a professional remodeling contractor like DFW Improved is best.
Table of Contents
Do Home Additions Add Value to Your Home?
Home additions can add significant value to your home. When you add square footage to your home, it instantly makes your home more desirable to potential buyers. A larger home is often considered a higher-end property and can command a higher asking price. Homes with extra rooms like bedrooms, bathrooms, and game rooms are appealing to growing families and boost market appeal.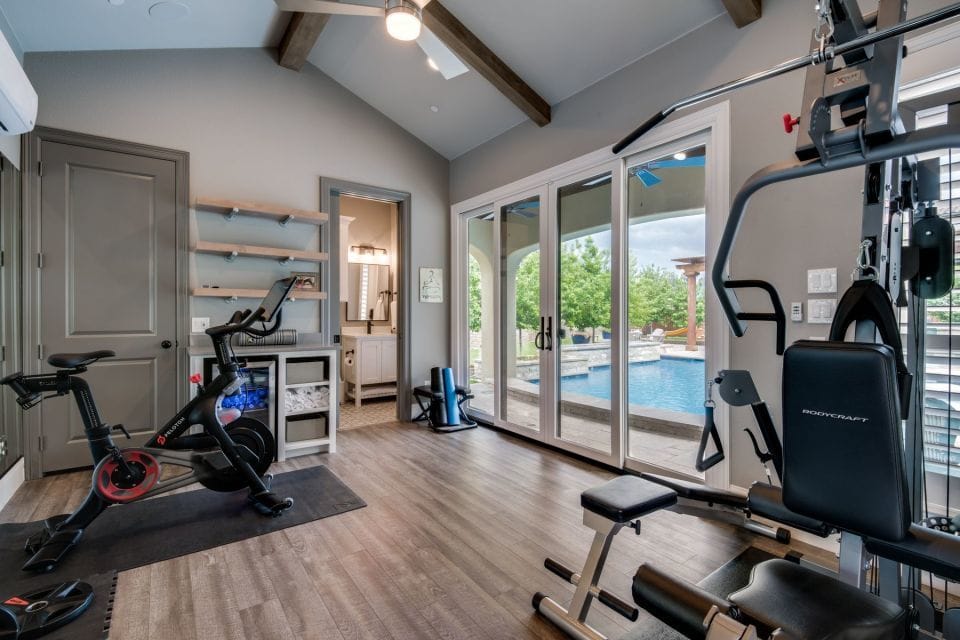 In addition to the financial benefits, home additions can add value to your lifestyle. Adding to your home can provide customization to your needs and enhance your lifestyle, creating a more enjoyable living space.
It's important to note that not all home additions will provide the same return on investment. Choosing an addition that will complement your home's overall design and add value to your specific property is essential. Working with a professional contractor like DFW Improved can help ensure your home addition project is designed with your needs and your home's resale value in mind.
Adding square footage to your home can increase its value and appeal in the real estate market. Carefully planned home additions offer more space for comfort and functionality, creating a cozy and practical home for families. DFW Improved's expert contractor ensures that your home addition is a smart investment for both your property and lifestyle.
Different Types of Home Additions
Room Addition
This is the most straightforward type of addition, where you add a new room to your home. Common examples include adding a bedroom, bathroom, or living room. Depending on your home's layout, room additions can be located on the first or second floors.
Bump-Out Addition
This type of addition involves expanding an existing room by adding a small extension. Bump-out additions are great for expanding kitchens or bathrooms, and offer a viable solution for creating more room.
Second Story Addition
A second-story addition is an excellent option if you want to add a significant amount of square footage to your home. This type of addition involves adding an entire floor to your home, including bedrooms, bathrooms, and living spaces.
Sunroom Addition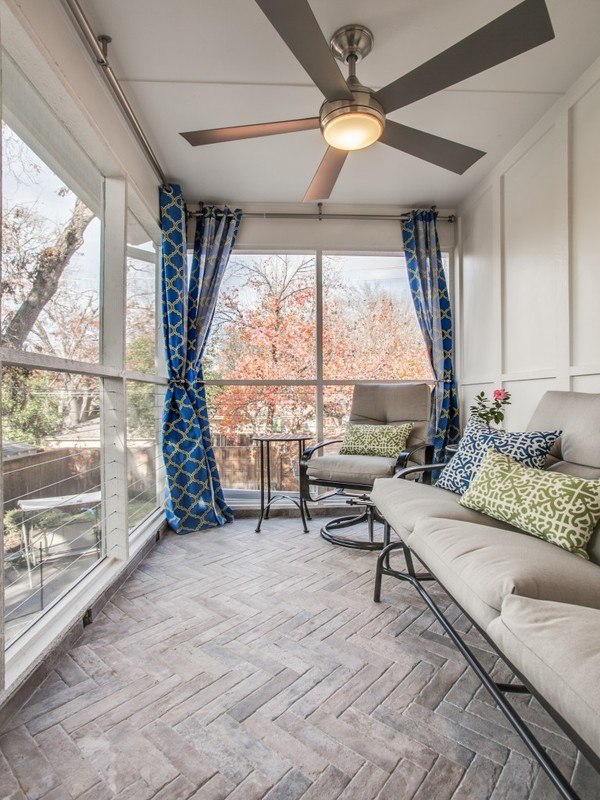 A sunroom addition can create a bright space that links indoor and outdoor living areas with ample natural light. Sunrooms make great living spaces or home offices, offering a chance to relish nature's beauty from the comfort of your home.
Garage Conversion
If you have an attached garage that isn't being used, converting it into a living space can be an excellent way to add square footage to your home. Garage conversions can be used as additional bedrooms, living spaces, or home offices.
These are just a few examples of the many types of home additions that are available. When considering a home addition project, working with a professional contractor like DFW Improved is essential to ensure that you choose the right type of addition for your home and your specific needs. With the help of a contractor, you can create a plan that meets your goals and fits within your budget.
Why a Room Addition Remodel is not DIY
While homeowners can tackle some home improvement projects, a room addition remodel is not one of them. Here are a few reasons why it's essential to work with a professional contractor when adding a new room to your home:
Building Codes and Permits: Adding a new room to your home requires careful planning and adherence to local building codes and regulations. A professional contractor will be familiar with these requirements and ensure that your project meets all necessary standards. They will also handle obtaining all required permits, which can be time-consuming and complicated.
Design and Planning: Adding a new room to your home requires careful planning and design work. Professional contractors will design plans that match your needs while blending seamlessly with your home's overall aesthetic. Expert contractors offer design advice on finishes, materials, and more to create a functional, beautiful, and cohesive room that fits your home.
Construction Expertise: Building a new room requires a range of specialized skills, from framing and electrical work to plumbing and HVAC installation. A professional contractor will have the expertise to handle all aspects of your project from start to finish. They will also have the tools and equipment to do the job efficiently and safely.
Time and Budget: Adding a new room to your home can significantly invest time and money. Professional contractors give realistic timelines and budgets, working with you to create a project that meets your financial means. They will also keep projects on track and within budget, reducing the chance of unexpected expenses or delays.
A room addition remodel is not a DIY project. Working with a professional contractor like DFW Improved ensures your project is completed safely and efficiently. With our expertise, your new room will be a beautiful and functional addition to your home.
Choose DFW Improved
At DFW Improved, we're passionate about home remodeling. Our team has extensive experience designing and building custom home additions that meet our client's needs and exceed their expectations. Every home is unique, and we work closely with our clients to ensure that their home addition reflects their style and taste.
Whether you're looking to add a bedroom, a bathroom, or a whole new floor, we have the skills and expertise to make your home addition dreams a reality. We're committed to providing high-quality work and exceptional customer service, and we're always here to answer your questions and address your concerns.
In conclusion, home additions are a great way to add more space and value to your home. With the right ideas and a professional contractor, you can transform your home into the space you've always wanted. We're ready to help you achieve your home addition goals at DFW Improved. Contact us today to schedule a consultation and start your journey.
Related Images: