What Kind of Home Remodeling Ideas Do You Have?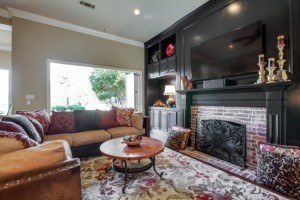 Many people choose to remodel their home in the early spring. Coming up with home remodeling ideas is much easier to do when you find the right professional beforehand.
The spring season is also a great time for a homeowner to determine if they would like to add a pool or an outdoor kitchen to their backyard to enjoy all summer long.
It's Time for Home Repairs and Remodeling Projects to Begin
Preventing hot or cold weather issues in your home is something that should be checked each spring. This means that by the time summer comes around again a person can have the means to protect their outdoor furnishings when cold weather begins. Home remodeling ideas should always take this into account.
…and starting a a kitchen or bathroom remodeling project in the spring is a great time because it's not too hot or too cold.
Springtime provides the perfect weather for contractors to make home remodeling ideas come to life. Because of the better weather, it might take less time and be less expensive to have these projects done during the spring than at any other time of the year.
Outdoor Living Projects
Pools and outdoor living projects are things many people start to think about and prepare for in the spring. This is the best time to have a deck built, have a pool installed or even set up an outdoor kitchen in your backyard. Home remodeling ideas for the spring and summer are usually pretty easy to come up with.
Searching through catalogs and seeing store displays of outdoor living furniture can help spur more ideas and make the entire remodeling process much easier.
Having a home remodeled during the spring is very easy to do, but make sure that you find an experienced contractor to look at whether your project may need some structural revisions to make that dream come true. Don't let your dream turn into a project that never gets finished with a person that decided they would be a contractor yesterday.
Expert Home Remodelers
Our seasoned professionals have the experience to deal with simple issues or very complex projects. Do some "Dreaming" of your own as you stroll through our Photo Gallery for concepts and ideas
For any of your home remodeling needs, DFW Improved is the right home improvement contractor that can help you with the entire scope of work.
Call DFW Improved today at 972-377-7600!
Related Images: