Ceramic Tile – Can You Do-It-Yourself
or Should You Hire a Contractor?
Installing Ceramic Tile Does Not Have To Be That Difficult
Many people decide to do remodel jobs themselves, but if a person hasn't attempted it before, they sometimes need a little more information. This and the following article will focus on doing your own ceramic tile project.

When installing ceramic tile in your bathroom or kitchen, the first thing to do is to carefully pre-plan the entire job before laying the first tile. When I start a project, I want to KNOW what it will look like when I finish it. Because I know this to be the case for most everyone, I encourage people to become informed about the whole process involved and to try to do it themselves only when they really believe they can do it right.
A few words of CAUTION: I am confident that the information provided is correct and if followed, can help anyone complete the project and achieve professional looking results. However, if you are uncomfortable that you can do ALL the steps correctly the first time, it may be easier and less expensive to have a professional do the work. I cannot tell you how many times I have re-done DYI projects that didn't turn out as planned.
Planning
You will need to know:
dimensions of the area that is to be tiled & total area (in SF)

is removal and/or re-prep of the base behind the new application of ceramic tile be required (most of the time this answer will be yes),

what type of adhesive and grout is best for this application,

size of the tile you plan to use,

will there be a pattern on the tile and will that pattern/repeat require more or less tile,

will you use accent tile and where,

what type of tile do you need to finish off the edge of the ceramic tile installation, and

is ceramic tile is the best option in this particular application.
Now that everything is properly measured and sketched, it gets easier. By gathering this information first, you can determine how much tile is needed and the availability of the tile you've picked, a list of all required materials and tools, and how much you expect the project to cost.
Materials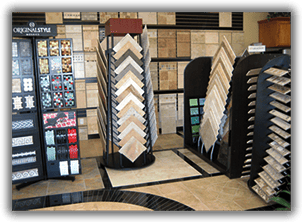 If you are on a tight budget, you will need to look around to find the best value for what you will spend. Ceramic Tile can vary a great deal, not only in quality but also price. Depending on the size of your job, unanticipated costs can increase quickly.
Avoid being influenced by whims when shopping. If you have a limited budget, stay away from more expensive ceramic wall or floor tiles and stay committed to the budget you set. Find a tile that meets your needs, looks good in your home and then do a great job of installation. The ability to find the tile has never been easier and with the Internet you can probably find several local material suppliers that carry it.
Whenever possible, review the tile in person and make sure that it's the tile you want…and that it looks great in different lighting situations. Remember that lighting in a retail store is probably not the same as your kitchen or bathroom at home.
If you can verify that they will refund or exchange materials that you purchase, make certain that you have enough of the product to complete your project and give it the last test…what does it look like in your home? If unsure or you're not comfortable with their return policy, then only purchase a few pieces to get an idea of what it will look like in your home, or find another supplier.
Get Ready to Work
Once you have the tile you want, then you are ready to proceed to the next steps.
Make certain that you have also purchased the necessary materials and tools that will help make your installation project a success. The items needed for your project might include:
Trowels for correct application and thickness of the tile mastic, thinset mortars and grout,
Correct quantities of adhesives and grout for your ceramic tile project,
A level and pencils,
Tile spacers (if necessary), and
Sponges and buckets for excess grout and cleanup.
Decisions
We have provided this information as a help to you, but DFW Improved also stand ready to help you do this or any other project you need or have in mind.
Our next article will cover the final planning steps, preparation, setting the tile and finishing the project.
DFW Improved-Your Home Improvement Specialists!
Our seasoned professionals have the experience to deal with complex projects. Do some "Dreaming" of your own as you stroll through our Photo Gallery for concepts and ideas.
Check out our channel on YouTube and "Like" our Fan Page on Facebook or connect with us through Twitter or LinkedIn to be notified when completed projects are posted.
DFW Improved is the right contractor for any of your interior or exterior painting, outdoor living or addition project or other typical home improvement project you have whether or not it includes professional ceramic tile installation.
Call us today at 972-377-7600 to discuss your next project.