We love making a homeowner's dream become their reality! Many times when taking on a room addition, you start with a plan, realize it won't work out that way and get discouraged. It can be tough to find a way to do it when there are restrictions on space or other areas. That happened with this project.
The initial plan was a home addition that included an indoor pool. However, we quickly realized that the property restrictions were going to force us to do a remodel on the existing outdoor pool as well. It can be difficult to know exactly what to expect when you are remodeling. For this home remodeling project, we ended up doing an outdoor pool remodel, an addition to the client's master bedroom as well as an indoor pool.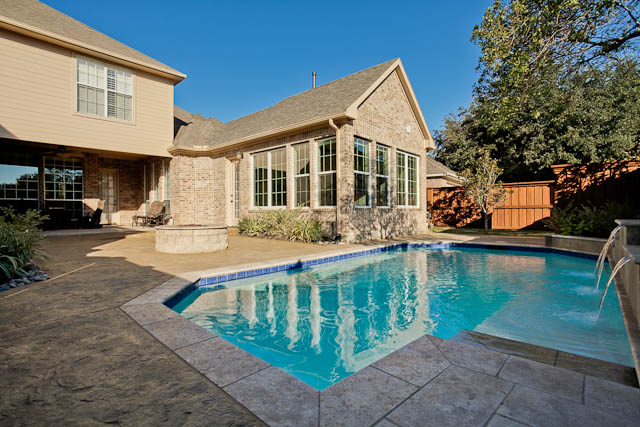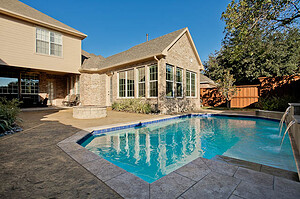 Outdoor Pool Remodel: We included new pool decking, a firepit, and audio wiring for a sound system. We added a new fence, a retaining wall, and even some landscaping as well.
Master Bedroom Addition: We removed part of an existing wall in the master bedroom to allow the exterior doors to go from the master bedroom to the outdoor pool.
Indoor Pool: We created an easily accessible pool with beautiful windows, space to move around and even a ceiling fan.
In the end, we were able to take a great older house and make it just what the homeowners wanted. They were extremely pleased with the outcome and are some of our biggest fans! Have you considered going up? We can help you understand how to plan an attic renovation, a media room or any other addition to your home. Don't be overwhelmed. Our design-build team will take you through every step. We can help you figure out what is realistic for your home, property and your budget.
Related Images: