Tips and Trends for Total Kitchen Renovation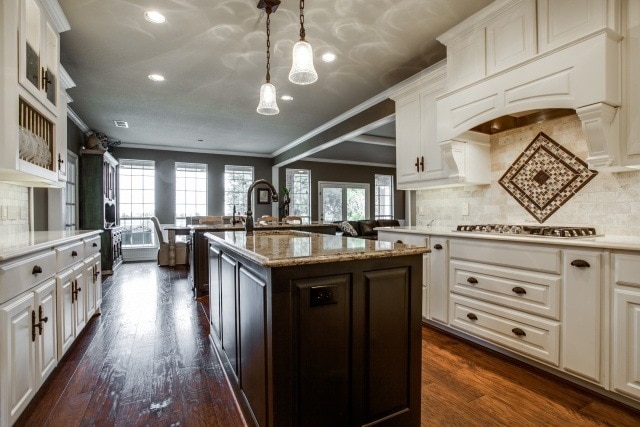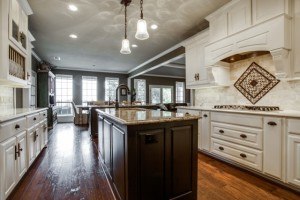 Kitchen renovation home improvement can be as simple and basic a new color of paint or new wallpaper, installing a new sink and faucet, or they can be more complex and include countertops, cabinets, and even flooring.  In this article, we will focus on the total kitchen renovation concept and current design trends in just a couple of high-impact areas.
Appliances
One of the most desired components of a kitchen renovation is installing energy efficient appliances.  Not only do you get to select from the hottest brands, but you get a product that is environmentally friendly and helps reduce energy bills.  Energy savings are likely to offset the price of new appliances that have energy star ratings.
Dual fuel ranges and computerized appliances are also becoming very popular.  Kitchen renovations need to incorporate technology as well as style.  Today's market features a large variety of computerized appliances including refrigerators with touch screens and even TV's mounted on the doors.  Dual fuel ranges are also trending and for good reason.  These new ranges combine gas cook tops with electric ovens, and they are manufactured in a wide array of sizes, colors, and styles.
Countertops
Where do you start. Countertops of all styles and materials have become the focus of many kitchen renovations. Conversations about edge treatments, polished or honed finishes and yes granite vs. marble vs. solid surface can take almost as long to discuss as the project itself…well, that could be a slight exaggeration!
Another kitchen renovation trend is mixing countertop materials.  Embedding butcher block countertops is also really picking up steam because not only does it provide a great accent, it is really a useful item in quicker, more efficient food prep.
The possibilities are nearly endless
Kitchen renovations should be as exciting as the changes you are making.  Because kitchen trends and styles change regularly, you shouldn't be afraid to really make your kitchen pop.  Not only can you get great style that makes for conversation, your kitchen can be renovated to be extremely practical and suit your lifestyle.
If you're thinking about renovating your kitchen or would like to work on your cabinets and countertops, call DFW Improved at 972-377-7600. Our team is the best home remodelers in DFW area.
Related Images: