Are your considering adding a media room to your home? There are many features available for a modern media room beyond just a big screen and comfortable seating for guests. There are basic options such as soundproofing the ceiling and walls, the type of lighting that fits with your plans, and the family friendly designs. Most people will have an idea to get started, but many more options are possible for today's media rooms.
Media Room Possibilities
Home theater options. High definition, cable or satellite dish access, 3-D screen, and blu-ray disc players are just several of the options to consider for your theater. Connections for these various items are easier to plan in advance rather than adding access points later. For instance, if a wall has to be cut after the room is all or mostly completed, it can end up causing dust and debris to damage components that are in place. You will also want to consider the screen size and make sure it matches the overall size of the room. The largest possible screen is not always the correct option for your space, and does not always provide the best viewing. Balance is important.
Internet streaming. If you creating a family friendly space which is used daily and not just for special events, you will want to make sure your media room has internet access. Some media rooms are designed with a large main screen and several smaller monitors around the room for other uses such as internet gaming, Facebook, twitter, streaming music, and countless other uses. This can be the locations for game consoles such as a Wii or Playstation. Wireless internet is perhaps the easiest method if you are considering many devices throughout the room. All of these options should be decided upon during the design process rather than placing items randomly after completion.
Sound options. The trend today for sound reproduction is smaller wireless systems. A current popular choice is to install a sound bar. Sound bars can have up to forty speakers, and the bar can be set at an angle to project sound throughout the room. The latest models are constructed complete with amplifiers and do not need outside amplifier cabinets. Upscale sound bars have connections for IPods, XM radio, DVD players, and other devices. More sound options include digital sound projectors and sub-woofers.
Mobile control. All these components will need to be controls from a central device. Wireless control makes it possible for you to use a smartphone or tablet. Today, your personal communication device can control everything from home security to temperature through a wireless thermostat. Add home theaters to the list and you can control the system from wherever you are. Conventional controllers can also be available in the media room itself.
Room construction. Once you have made your decision about the options, it is time to think about room construction. Whether you have a room which will be converted for this purpose or are building from scratch, a professional should be consulted to help with the design. There may be problems that a qualified contractor will be able to solve before beginning construction, such as electrical requirements or construction permit issues.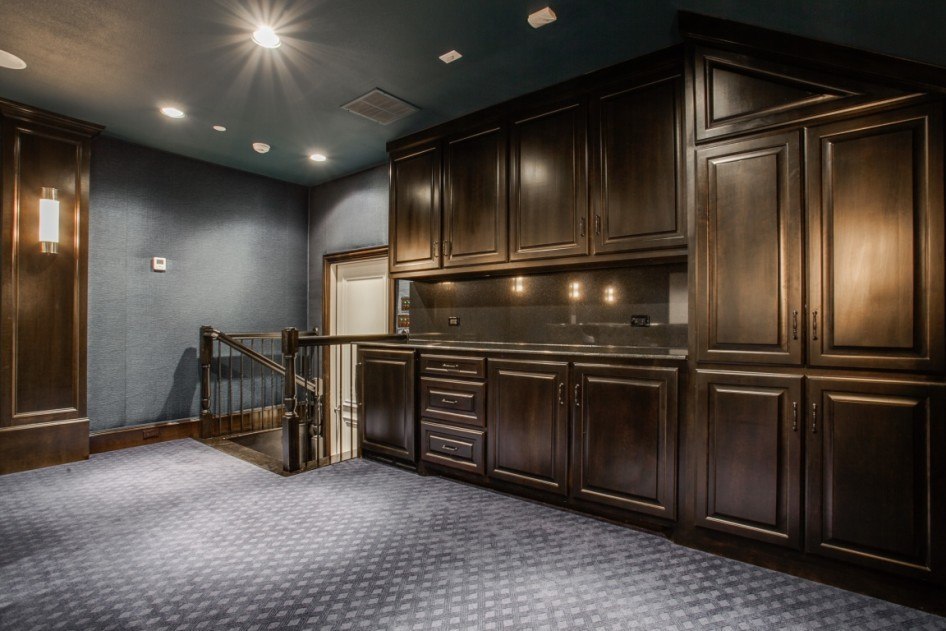 A media room can add value to your home and be a wonderful place to gather with friends and family of all ages. Decide on your budget for the project and start researching the possibilities. Your new media room is just a few decisions away!