What's the Real Difference When It Comes to Countertop Materials?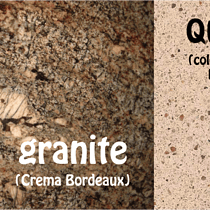 Why is it that so many contractors try to push you to make a decision to use a material or product for your countertops that you didn't ask for? Or even a color that you aren't really crazy about? Who's home is it anyway?
It makes you wonder…maybe they over-purchased material at some point or they are trying to help a friend that needs to move some stock at a supplier that nobody wants.
We want to just provide facts and information, and then let you make up your own mind.
Granite versus Quartz Countertops – An Honest Comparison
Granite has long been the main surface for countertop replacement in home remodeling, due to the infinite color choices, variations available and its durability.
Quartz surface is a material that is gaining popularity for countertops in kitchens, bathrooms, bars, etc. It is considered a comparable alternative to granite surfaces.
Quartz Countertops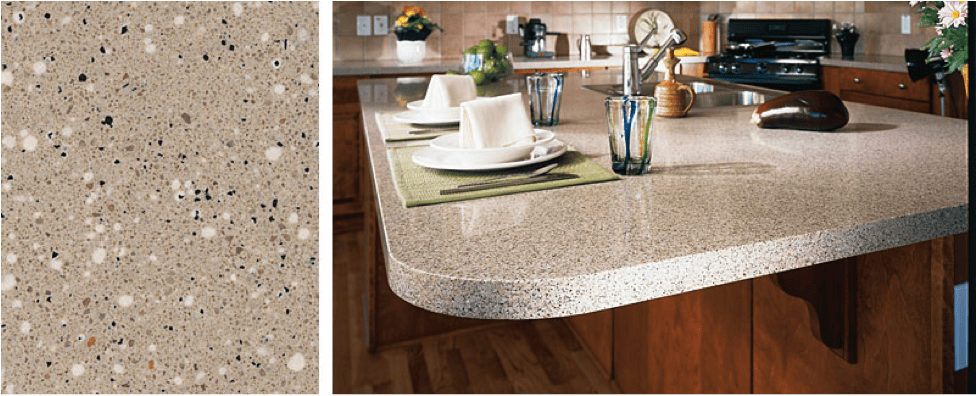 Quartz is made of quartz aggregate and polymer resins that is basically maintenance free and does not require sealing. The resin makes the quartz technically stronger than granite. However, be careful in a kitchen application, there is potential for the quartz to "fog" or "haze" under extreme heat.
Quartz offers a more consistent color scheme and cleaner look than the popular veiny, multicolor grain of granite. It is non-pourous, very durable, scratch resistant and offers a wide variety of colors not previously seen in counter tops.
Granite Countertops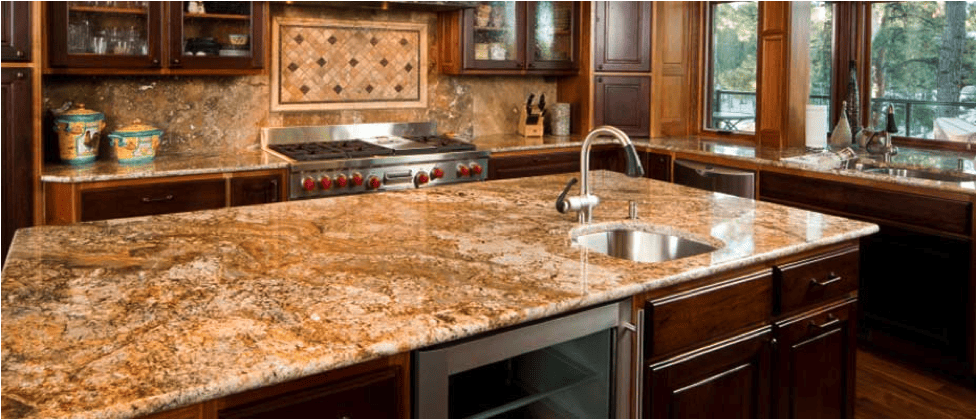 However, granite countertops is still the most popular surface. Every single piece is unique.
Even when you choose granite slabs from the same "block" there can sometimes be difference in veining. coloration and sometimes one slab will contain what some people believe are imperfections.
It's completely natural material. It's the variations and differences that highlight and accent its color and natural beauty. that also is available in many color schemes.
Cost Comparison
The cost for a quartz countertop is typically higher than the granite on a per square foot basis. However, as demand for the relatively new surface increase, the cost appears to be gradually decreasing.
Overall, both surfaces are excellent choices for countertop applications and either is great as long as it ultimately appeals to your style and personality.
So, which surface is the best? Well, it seems to be a matter of preference.
DFW Improved
Our seasoned professionals have the experience to deal with projects which might seem very simple to the most complex you might imagine. Do some "Dreaming" of your own as you stroll through our Photo Gallery for concepts and ideas.
Check out our channel on YouTube and "Like" our Fan Page on Facebook or connect with us through Twitter or LinkedIn to be notified when completed projects are posted.
DFW Improved is the right contractor for any of your interior or exterior painting, outdoor living or addition project or other typical home remodeling or improvement project. Make sure you can trust the contractor when you decide to invest and have your new granite or quartz countertops professionally installed to prevent the hassles and the potential leaks that will occur when it's done wrong.
Call us today at 972-377-7600 to discuss your next project.
Related Images: