If you own a house built in the 1970s, you know what it means to live in a house full of memories. But you know more than anyone that your home has needed some TLC over the years. Some of the components are worn out, while others just aren't suited to the lifestyle of the present world. If you wish to carry out a phased home renovation, the kitchen is the best place to start. As the factory of the home, you will enjoy plenty of gains by upgrading your 1970s kitchen plan, furniture, and appliances.
It isn't all grim: houses from the seventies were large and spacious, which is probably why you chose it. Back then, land was not as premium a commodity as it is today, so homeowners could afford bigger homes standing on even bigger lots.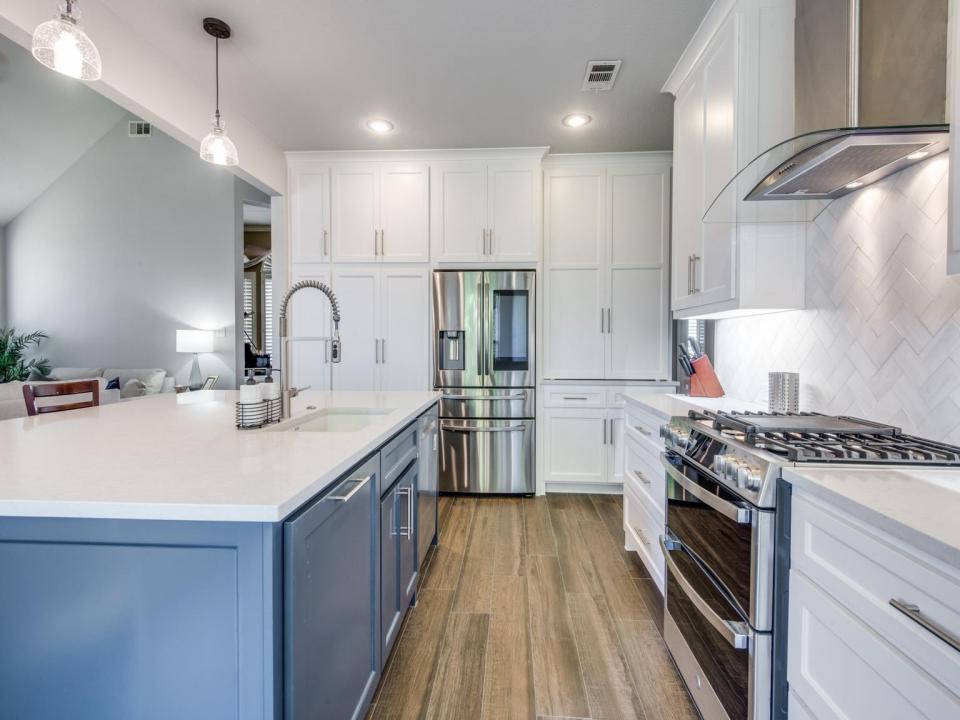 There are many ideas and considerations before undertaking a kitchen remodel. Take advantage of the upsides of the 1970s kitchen plan, and upgrade the energy-guzzling and inconvenient components. Food is life, and you'll thank yourself when you can store, prepare, and eat your meals in a space you love.
Table of Contents
Upsides of 1970s Kitchens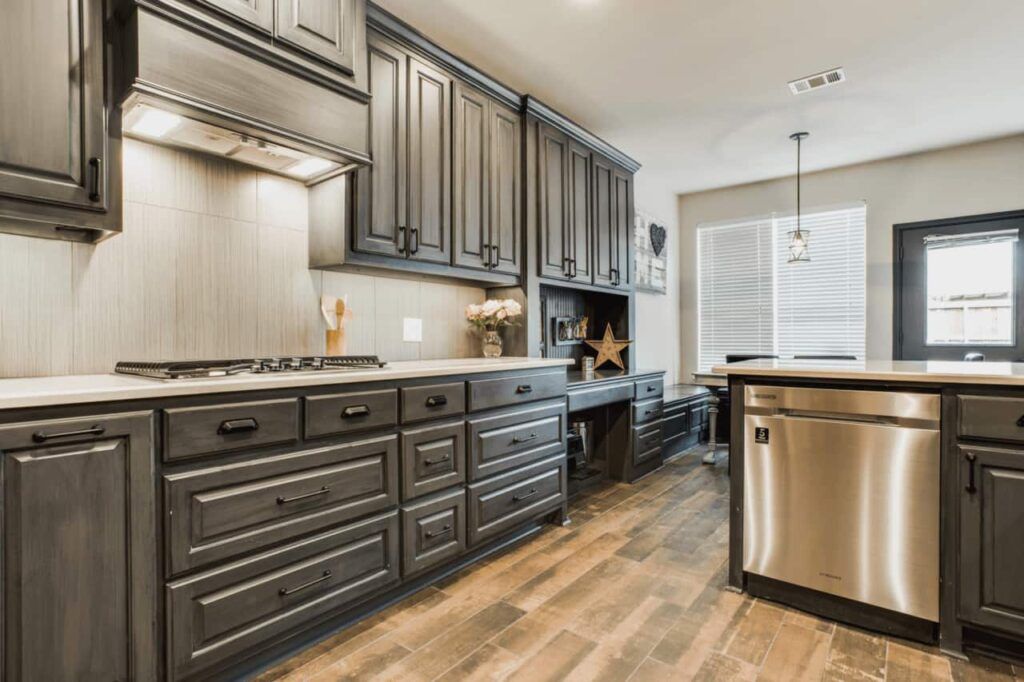 Kitchens from the 1970s have some positive aspects that, nearly fifty years later, still make for stylish home additions. Some of these include:
Open Floor Plans
Using the refrigerator-sink-stove work triangle, these kitchens have open floor plans, with plenty of space at the center and appliances sitting in the perimeter. Access ways could be tricky, but that can be surmounted with proper rearrangement. This floor plan provides a blank slate for your remodel ideas: you can open a wall from the dining area or move the pantry to make better sense for your needs. It would be easy to introduce an island for more storage or even get a second dishwasher or a wet bar.
Cabinetry
You may not like the colors of the age; back then, cabinets featured avocado green, Swiss chocolate, and Sunflower shades. But corny color designations aside, kitchen cabinets from the seventies were sturdy constructions, being almost always custom-made using high-quality, solid wood. These make the best base for a fresh coat of paint or other upgrades. For example, if you don't like the 70s Mediterranean door style, you can replace the doors but keep the rest of the cabinet intact.
Downsides of 1970s Kitchens
No Insulation
The biggest downside of old homes from the 70s is that they had little to no insulation. Therefore, you'll need to think about insulating your 1970s kitchen during the remodel. Remove the cabinets (carefully if you will reuse them) to get to the walls.
You can choose to expand foam insulation (get a pro to do it) pumped through small holes. The alternative is to take down the drywall, reinsulate, and then install fresh drywall. If you need to update your electrical wiring also, the latter option works best for you.
Wiring and Plumbing
The electrical wiring from the seventies would be enough for your major appliances, so upgrades may not be necessary unless you've had problems. Still, it will be a tad more convenient to add a few more outlets during the remodel.
You may find the sinks too small, but the copper plumbing underneath will serve you well. There won't be a water line to your fridge's indoor water reservoir or ice maker – you'll add that if you want it.
Windows
If you crave more natural light and larger windows, it may be possible to tear down the current windows and make them bigger. Modern windows are made from wood, vinyl, or metal cladding; they are strong and make for easier repair work when necessary. If you're okay with the size, it's still advisable to replace the single-pane glass with more energy-efficient alternatives.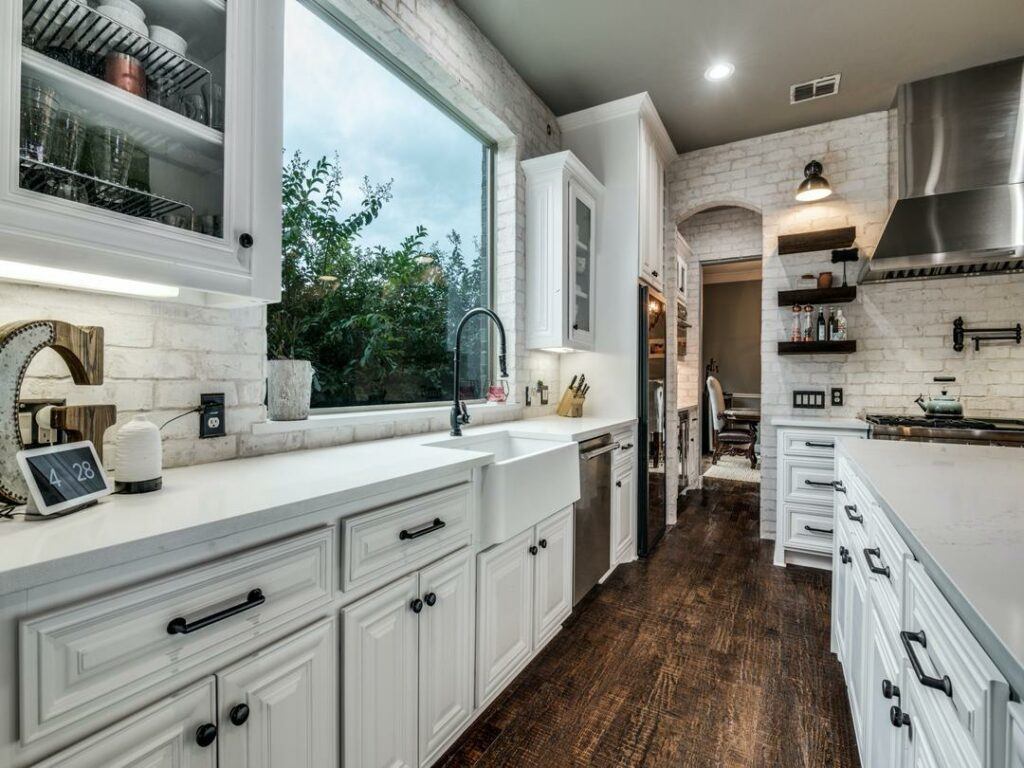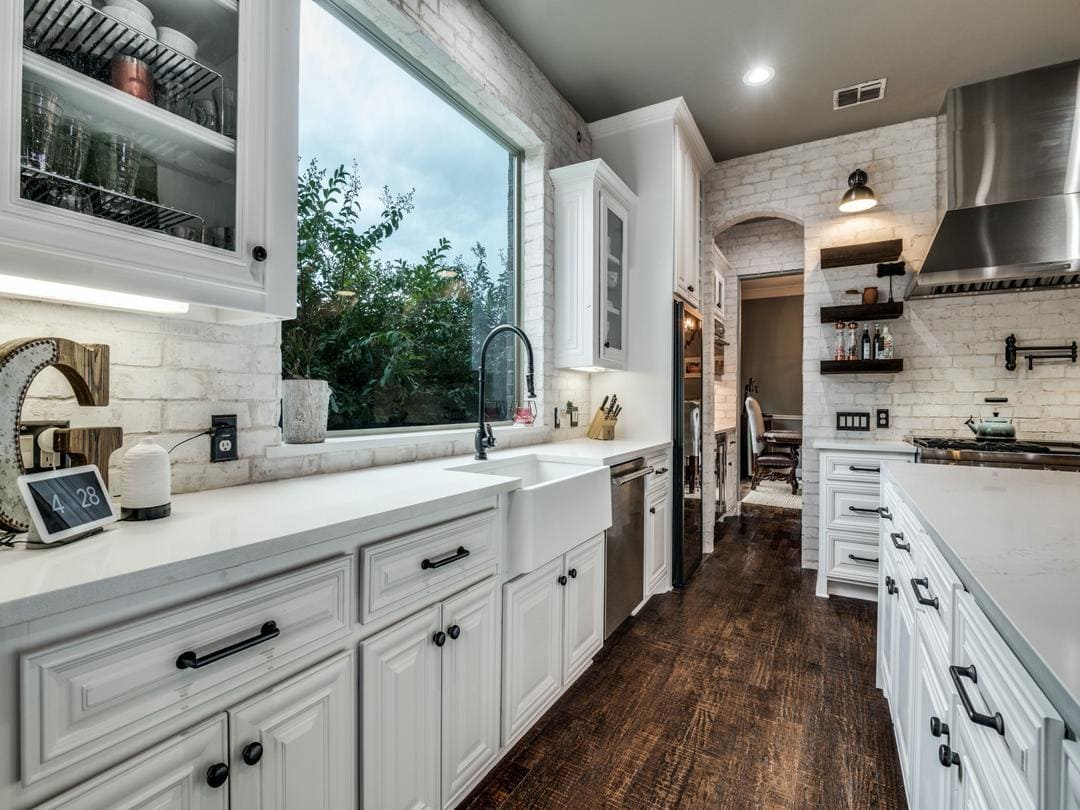 Space
Some 1970s homes had limited kitchen and bathroom space. Few, if any, had islands or eat-in spaces. If you find your kitchen too small for your liking, changing sizes would be a large undertaking. Before tearing down any walls (or planning to), have the house inspected by a structural engineer to ensure it is safe to make such structural changes. Such undertakings will be more expensive.
If you cannot increase the floor space, there are aesthetic changes that can make the space look bigger. Painting cabinets and decorating the room with lighter colors makes it seem bigger, warmer, and more inviting – use lighter granite or marble countertops.
Appliances
You may have a few new appliances in your 1970s kitchen, mostly because few appliances can serve for 40+ years. If not, you should budget for upgrading your appliances to get newer, more energy-efficient appliances. These not only work better and faster; they also save hundreds of dollars in energy utilities. Get appliances with Energy Star ratings for maximum efficiency.
Financing Your Kitchen Remodel
A kitchen remodel can be expensive; few have the ability to save enough or just go for it. Depending on the way your house was built, you may find out that electrical or plumbing upgrades are needed, or there may be other unanticipated mishaps that will have you digging further into your pocket.
Luckily, there are several options for a 1970s kitchen remodel financing. It is important to take time and research the options available to you to find what makes the most sense. If you're thinking about a home improvement loan, borrowing against your home equity, or taking a secured or unsecured loan, you can consult with DFW Improved to learn what the best financing option is.
Your 1970s Kitchen Remodel Dream Board
Combing the internet and coming up with a dream board for your 1970s kitchen renovation project is only the first step in a long journey. While the prospect of a fresh new look in the kitchen is exciting, it is critical to plan the execution properly to ensure the project goes smoothly, especially for an old home such as yours. Take your time to consult the professionals to get an honest picture of the work involved for your kitchen remodel.
Finally, save at least 10-20 percent of your remodeling costs to cover any unexpected challenges during the project.
Do you need a kitchen remodel on your 1970s home? Contact our DFW Improved team to get an estimate!
Related Images: