So you're getting ready to renovate your bathroom. Maybe you're planning to sell your house soon and want to increase its value. Perhaps you're just looking to make it more comfortable for you and your family. Whichever the case, you still want to be sure that you can get the best return on investment, or ROI, possible when you do go to sell your house one day.
But how much does a bathroom remodel cost? And how do you get the highest ROI possible? This article will walk you through what items cost most and which items give you the best ROI for your bathroom remodeling project.
Table of Contents
How Much Does a Bathroom Remodel Cost?
In order to understand how much ROI you will get for your bathroom renovation, you first need to decide exactly how much you're going to spend to renovate. A bathroom renovation cost can vary greatly.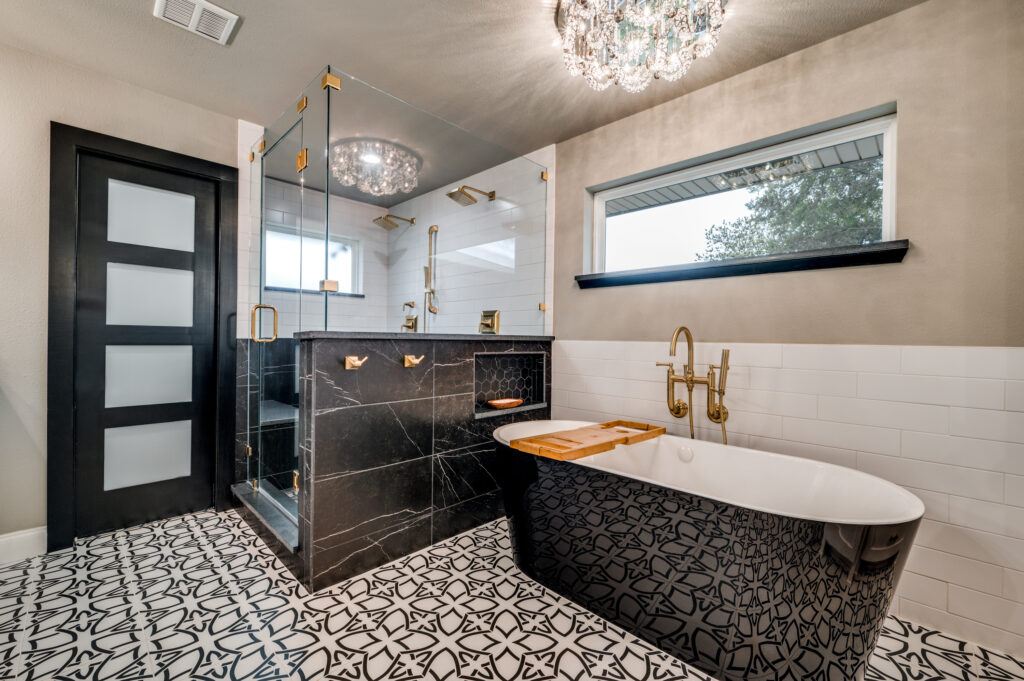 This is going to depend on many different factors. To what extent do you intend to remodel your bathroom? What materials and designs do you plan on using? If you want to demolish and rebuild an entire bathtub or shower system, this will cost quite a bit of money. However, if you just want to repaint and replace some hardware, then this will be a lot cheaper.
Expect to pay the most for new plumbing and tiling. You will want to keep this in mind if you plan to change the layout of the bathroom. Painting, light fixtures, and hardware are going to be on the opposite end of this. These will be the lowest cost items on your renovation list. However, if done right, they can also make the most difference when you go to sell your home.
Getting the Best ROI For Your Bathroom Renovation
If you play your cards right, then you can get a fairly high percentage ROI when you go to sell your house. Most people see an average of sixty to seventy percent ROI for bathroom renovations. Keep the following items in mind as you're planning your renovation to get the most money back for your project.
Extent of Renovation
The first factor that will affect your project's ROI is the extent of your renovations. Did you just give it a facelift? Or has the room been completely changed? A facelift can actually work wonders for your ROI. The vanity, countertops, and tile are going to be the first things people see when they come to look at your house. Because of this, they're also the main items that buyers will offer more money for.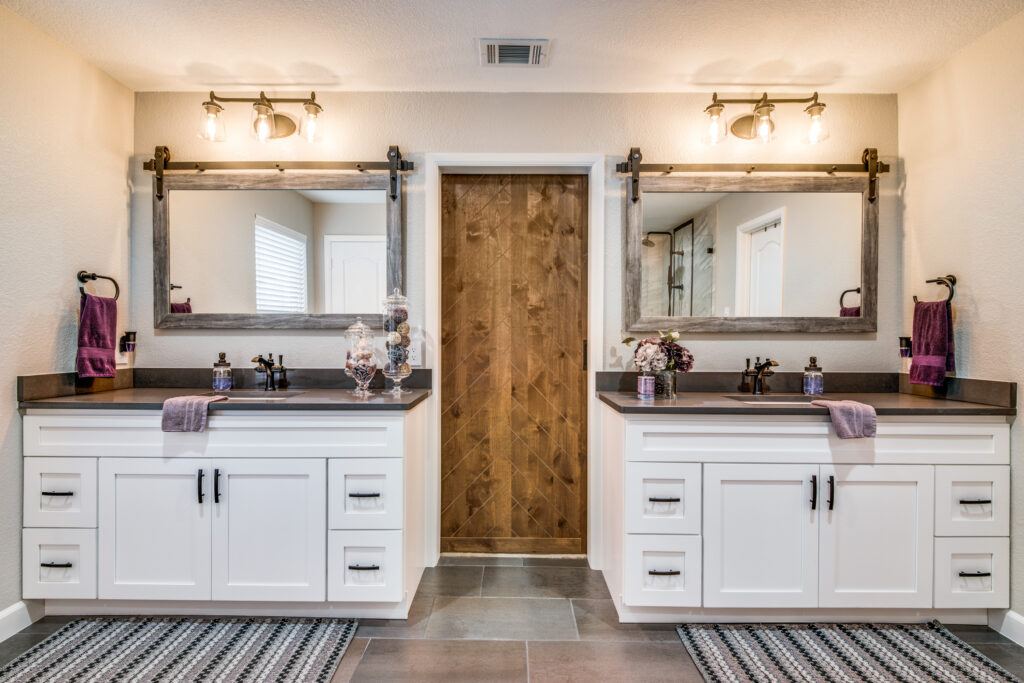 This is also why tile is listed as the item that will get you the highest ROI for a bathroom renovation. However, keep in mind that it's often also one of the most expensive items to complete. Ask yourself exactly how much ROI you're hoping to get back before starting your project.
On the other hand, unless your current sink is cracked, chipped, or just ugly to look at you're probably not going to see a huge return for replacing just the sink. Remember that every renovation you make should make the room more comfortable and pleasing to look at. These two items are the biggest things that are going to help you get the highest ROI possible when you go to sell your home.
Updated Features
The next thing you want to think about is the modern features that you want your bathroom to have. You might consider switching your toilet out for a more water-efficient choice for example. A small built-in shelving unit for linens can also be a bonus to many buyers. Another big-ticket item for many buyers is heated floors in the bathroom. There aren't many who appreciate their feet getting cold from the bathroom tiles in the wintertime.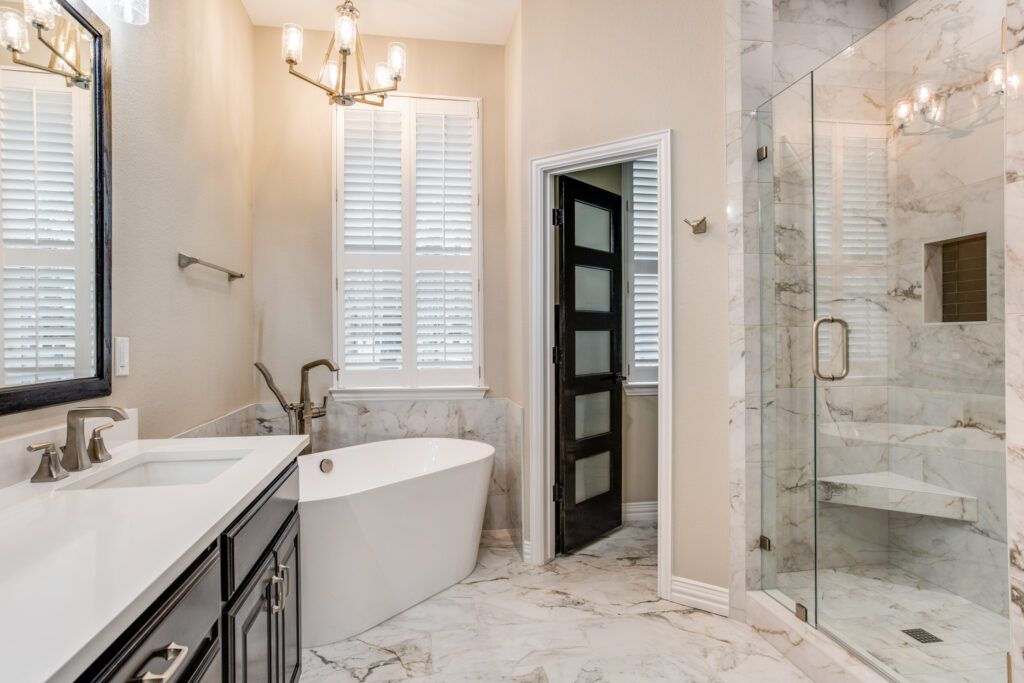 These are just some of the features that you might want to consider when planning a bathroom renovation. This doesn't mean you have to dress your bathroom up to nines to get a good ROI afterward but take into consideration things buyers are really wanting for their new home. That's how you guarantee yourself the best ROI for your renovation.
Again, each renovation you decide to make should make your bathroom more comfortable and pleasing to look at. It should also get people excited about using that room. Do your research on what features are most popular if you're planning to sell your home shortly after the renovation is done.
Accessibility
Finally, you might want to consider the different types of people who might one day live in your home. Bathroom accessibility is one of the larger challenges disabled people face when buying a house.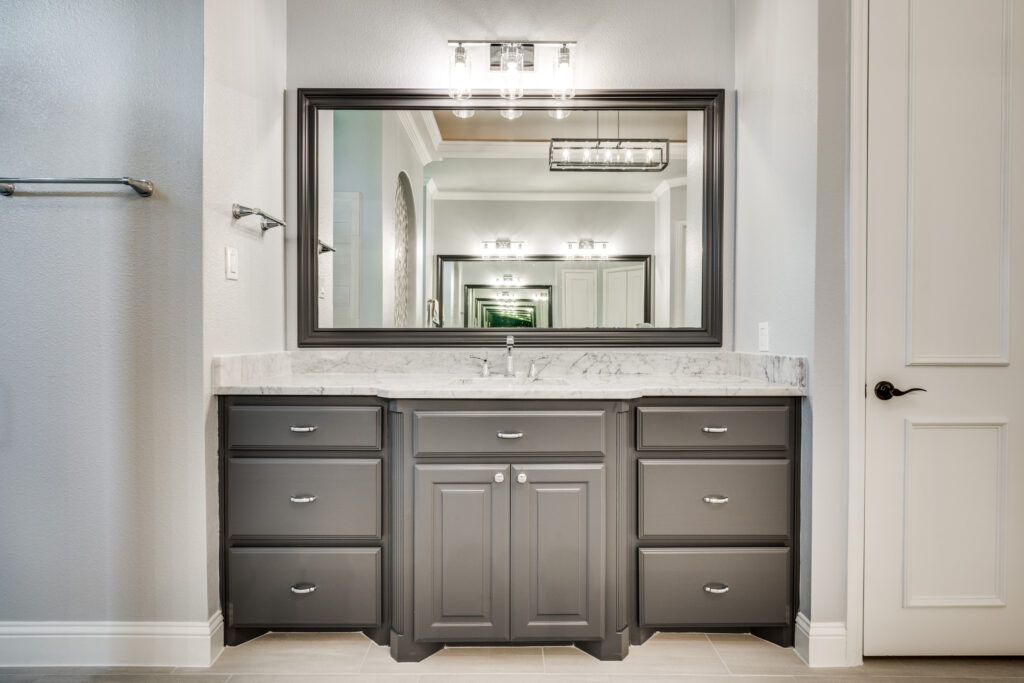 For people who use wheelchairs, it can be difficult to get in and out of a shower that has a large lip to prevent water from leaking. The elderly might also have some problems keeping their balance while stepping over these thresholds. Showers that have short lips or no such lip at all are becoming more popular today for this reason. Even if you don't intend to sell your home any time soon, this is an important factor to consider when renovating a bathroom.
Every person will one day have to deal with the challenges that come with old age. Some will have trouble moving as well. And even young people can end up needing a wheelchair due to accidents. The truth is that at some point in their lives almost everyone will need bathrooms that are easier to move around in. It might be a good idea for you to consider this during your renovation.
Start Your Bathroom Renovation Today
If you're looking to remodel your bathroom, then you might be asking yourself "how much does a bathroom remodel cost?" All you need to do is follow the above advice and you'll be on your way to getting a great value for your renovation. You'll also be getting the highest ROI for your renovation possible as well. And when you're ready to get started on your project, then you can count on the experts at DFW Improved. We're your one-stop shop for all of your bathroom renovation needs, and our experts are waiting and ready to help you plan your renovation. Go ahead and see how we can help you by getting a free estimate today.