Table of Contents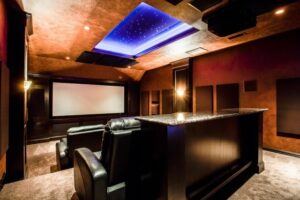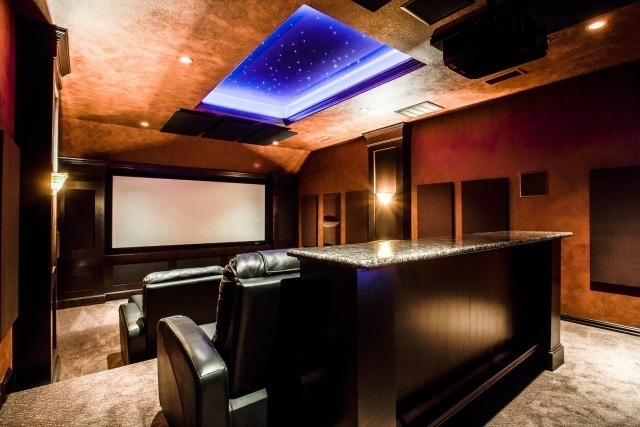 How to Plan an Attic Renovation
Now is the perfect time to start planning ways to improve your home. From a new roof to multi-gen additions, home improvement projects are plentiful this time of year. One of the best remodeling ideas for your investment can be an attic addition. When planning your attic addition, there are a few questions you will need to ask yourself before beginning your project.
What is the Time Commitment and Cost?
The two most significant considerations when taking on a home addition are time commitment and cost. Attic renovations take time, and they can be expensive. However, an attic renovation is one of the best investments you can make in your home because it allows you to add extra square footage. This additional square footage can increase your property value, allowing you to recoup the amount of your investment if you are looking to sell your home in the future. For example, according to MSN Real Estate, a mid-range attic remodel one of the Top 10 Remodeling Projects that pay back the most return on investment.
How will you use the space?
Do you have a large family that likes to have fun? Do you operate a business from your home? The most common use of attic space is to add bedrooms or an office. An attic bedroom is a great way to give college-aged children their space and a sense of independence. It's an excellent place for a game room or media room. If you are operating a business from home, this may be an excellent setup for a private office.
Have you hired a Licensed Contractor?
When taking on a project of this magnitude, you want to know that your contractor has covered all of the bases. There may be codes that have to be followed in your city or state for making additions on to your home. A licensed contractor can make sense of the permits and laws while assessing everything you need to make your renovation successful. Also, a contractor can review the best times to start, help outline a budget, and give you ideas on the best ways to make use of your space.
What about Climate Control?
After you assess what you will be using the space for, you must then decide how to control the temperature. A separate HVAC system and ceiling fan may be the best options depending on how you will use the space. If you have the headroom, a fan may be the best addition to your attic renovation. A fan can keep the attic comfortable year round.
You have many options for home remodeling, but an attic renovation can provide the best bang for your buck. If you can't build out, you can always build up.
What is the benefit of an attic addition?
As we've discussed attic additions can be one of the most financially viable home investments out there. By adding usable square footage on to your home, you are increasing your home's value and therefore able to recoup any money spent on the rebuild. Many attic projects can benefit you and your family. However, we will highlight attic projects that offer more bang for your buck.
Adding Floor Storage Space
If you have a big family that accumulates a lot of items, creating attic storage space may be a viable option. An essential first step is to assess your current attic and determine how much space you need. Before beginning your attic remodel, make sure you meet with your licensed contractor to discuss what will be involved to create the desired floor storage space.
Spray Foam Insulation
Traditionally vented attics with insulation on the bottom are becoming a thing of the past. A current attic remodel upgrading attic insulation to spray foam insulation installed on the underside of the roof deck. The advantages of spray foam insulation include creating a more comfortable home, and energy efficient home. It also has been found that homes with spray foam have less dust and insects because they are not being carried through the attic vents.
Create A Bonus Room With Unused Space
Your attic space can be more than just storage. By utilizing an attic remodel to convert attic space to a bonus room you are creating more options for your family. This bonus room can serve as a bedroom, an office, a guest room. If you have small children, the bonus room can be made into a recreational place to keep your little ones occupied on rainy days. Other ideas include creating a craft room to indulge in your hobbies or a media room for family movie night. A licensed contractor can assess the space to determine what extra wiring, outlets, and ducts are needed to make your attic remodel into a usable bonus room no matter what your plans may include.
Bathrooms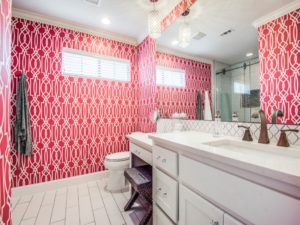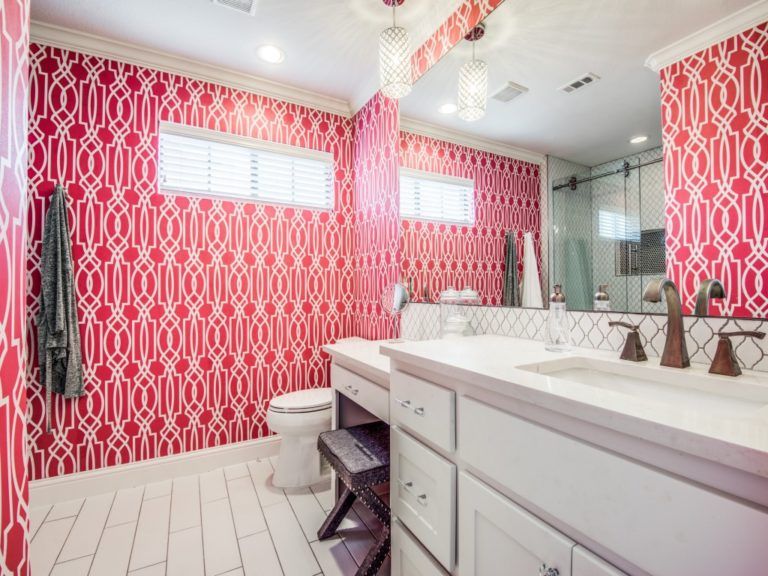 A bathroom is a great attic remodel project for larger families. An attic bathroom can add value to your home and can improve quality of life and relieve the stress of having to wait your turn! This is especially convenient when combined with a bedroom, game room, playroom, or office. No need to go all the way downstairs when nature calls.
Master Suite
For homeowners with smaller homes, they may lack the room for a suitable master suite. An attic addition will allow them the option to assess their space and draw up plans for a proper master suite to fit their needs. An attic allows the perfect space for expansion in homes that are crowded with no option for development on other floors.
When considering any of the attic remodels mentioned above, it is best to consult a licensed contractor. Licensed contractors can discuss your options, inform you of local laws, and help you develop a timetable and budget to begin your attic remodel.
No matter how long you've lived in your home, there's always room for improvement. Whether you go with a small and simple one-room job or decide on a whole home makeover, a remodeled home benefits the structure as well as your lifestyle.
Home Improvement
When you remodel any room in your home, you alter the way it's used. If you renovate an old study and make it into a family living space, you may find yourself using that room more often. If you remodel your kitchen, you may find cooking a lot easier and more fun. Using your home to its fullest ability will expand other areas of your life as well, and you're likely to feel more comfortable entertaining guests or relaxing quietly in the new space.
Increased Resale Value
Whenever you undertake a home remodeling project, you may worry about the cost of the renovation. Keep in mind that whatever you put into the project is an investment in your home. You will likely see an increased resale value because of your updates and improvements. This is especially true when you remodel the kitchen or a bathroom, but other rooms often boost the home's value as well.
Lifestyle Changes
Remodeling portions of your home can alter your lifestyle in positive ways. If you renovate the kitchen, for example, you may take up cooking, eat out less, and lead a healthier lifestyle than you did in the past. If you create a comfortable family space, you'll find your family spending more time together instead of in separate rooms.
Added Stability
When you invest your time and money in remodeling your home, you'll be happier with the property you own and less likely to want to sell or move. Your children don't have to change schools or go farther away from their neighborhood friends. You don't have to pack your things and cart them to a different house. Remodeling allows you to modify your existing location to meet your changing needs.
One-of-a-Kind Design
Renovating your home allows you to work with the unique design and style of the house while injecting your personality and style. What results is a custom, one-of-a-kind room that meets your current lifestyle and helps you expand your space. There is no cookie-cutter renovation – it is all custom created for your home and your lifestyle without losing the original charm.
3 Things You Should Know Before Hiring Remodeling Contractors
Hiring remodeling contractors is no easy chore. However, it is one that needs to be taken seriously, as hiring the wrong contractor can end up costing you a lot of time and wasted money when a remodeling job isn't done correctly. Here Are Some Important Tips You Need to Know Before Hiring Remodeling Contractors in Dallas.
Check the remodeling contractors references.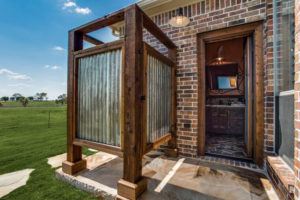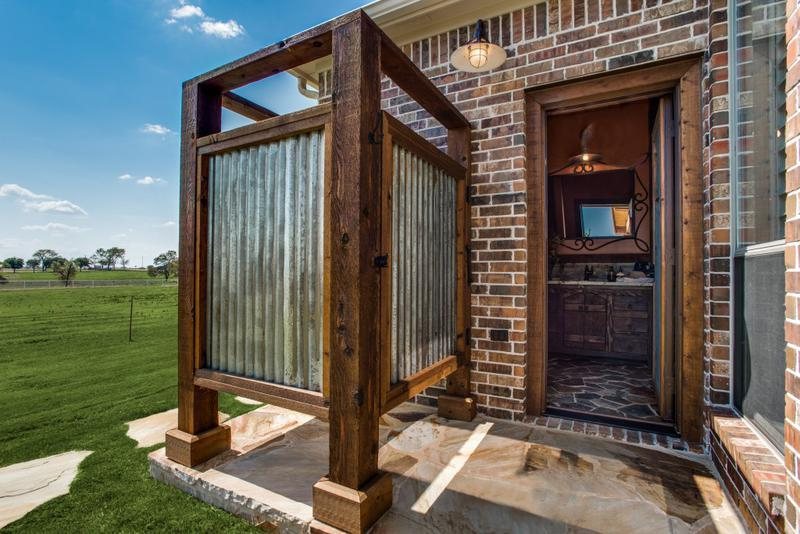 This may seem like a no-brainer, but this is something many people overlook. Even though you ask the remodeling contractor for recommendations, make sure you don't trust them alone. Some contractors provide fake references or at least all positive references. Get online and see what people have to say about their experience.
Take your time with the entire hiring process.
Rushing through the hiring process could cause you to hire a remodeling company that might do a below average job and even cause you problems later. Take the time to get multiple quotes. Remember, you get what you pay for! If you don't feel comfortable with their remodeling methods, don't use them.
Don't be afraid to ask questions.
It's ok to ask about their process. It's ok to ask if they use the same workers for every job. Don't be afraid to research the remodeling process yourself so that you know what questions to ask. Knowing what materials should be used as well as what the standard procedure might look like. Protect your home by understanding and applying these critical tips before hiring a remodeling contractor. It may avoid you time, money and property damage to your home.
A room addition is a great way to increase living space and add value to your home. Whether you need to turn your attic into a bonus room or expand the size of your bedroom. A room addition can have a significant impact on your family's needs and lifestyle.
Do you feel like your home is bursting at the seams and space limitations have cramped your lifestyle? It may be time to add a room or two to the house. Take a look at your home's structure and property size, and consider a room addition to accommodate additional family needs.