Estimated reading time: 6 minutes
Remodeling your home can be a great way to enhance its beauty, increase its value, and make your living space more comfortable for you and your family. But many homeowners overlook important aspects when remodeling their home, and, in the process, end up wasting precious time and money. Before you get started on your next remodeling project, check out these common home makeover mistakes you can easily avoid with proper planning.
7 Common Makeover Mistakes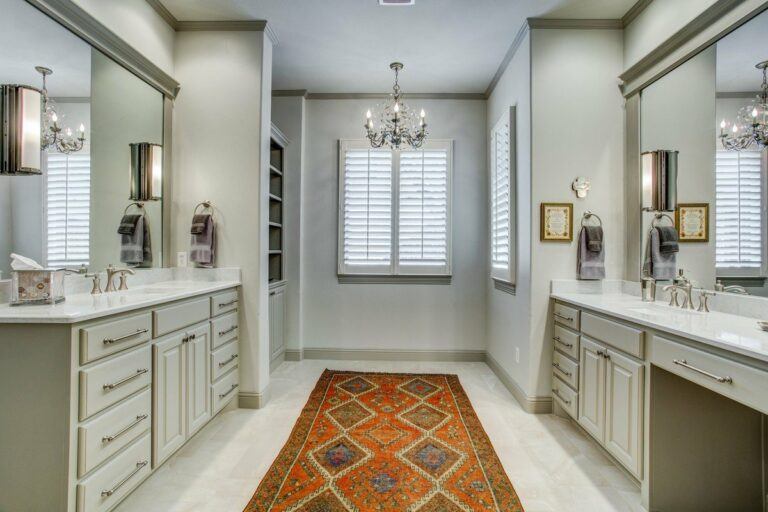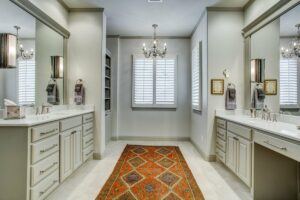 1. Improper Budgeting
A budget is essential for any home makeover project. But crunching numbers and coming up with a total you're comfortable with doesn't always cut it. It's important to make sure your budget will cover the entire renovation project as you envisioned plus some extra for unexpected hiccups should they arise. The best way to go about preparing a budget is to ensure your home remodeling contractor gives you a detailed scope of the work to be done, as well as detailed drawings. This prevents the contractor from introducing unnecessary overhead after the project has started, keeping you in control of the cost. When everyone is on the same page you are more likely to avoid costly home makeover mistakes.
2. Failing to Protect Furniture and Fixtures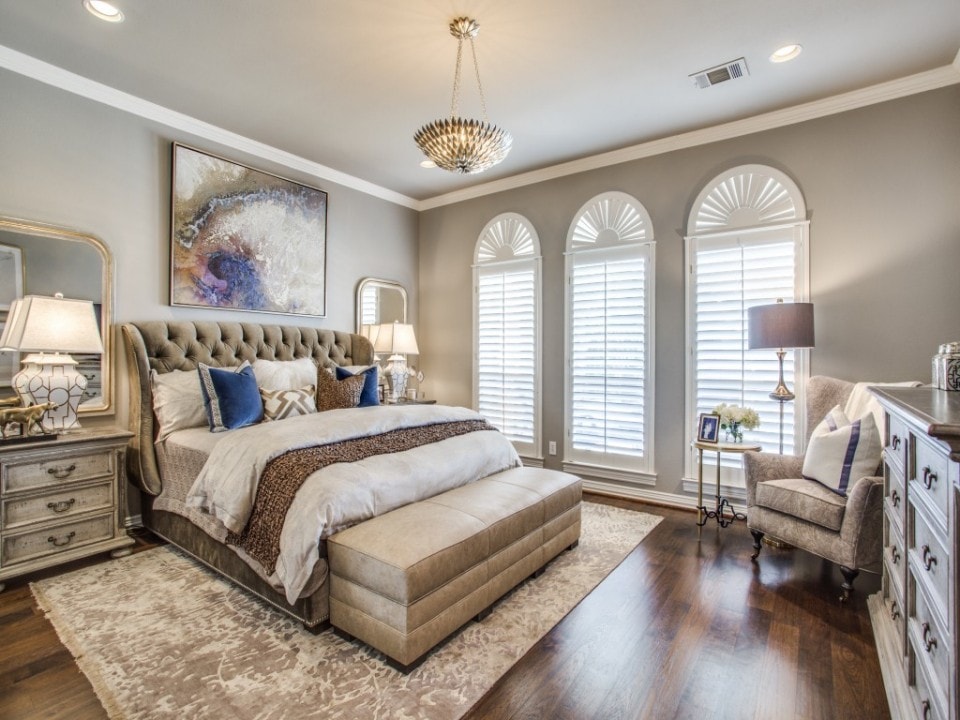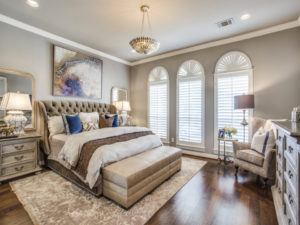 Home remodeling involves various processes that can cause serious and sometimes permanent damage to your furniture and fixtures. While re-designing and remodeling your home may entail replacing or rearranging the existing furniture, it's important to keep your belongings safe and protected. Use protective coverings on furniture pieces or store the furniture in a secure location out of the remodeling zone.
3. Searching for a Quick Fix
There is no quick fix for home remodeling, especially home remodeling done the right way. Renovation projects require careful planning and execution to ensure that you achieve the desired results. Any attempt to cut corners or rush the renovation process typically turns into a mess. Make sure you take time to research the changes you want and need in order to achieve your desired result. What does it look like when done correctly? Are there different materials or style options? What does it typically cost? With a clear vision and understanding of what you are having done, you can easily create a budget and timeline for your project. At DFW Improved, our project managers and designers walk with you through this process to ensure success every time.
4. Not Expecting the Unexpected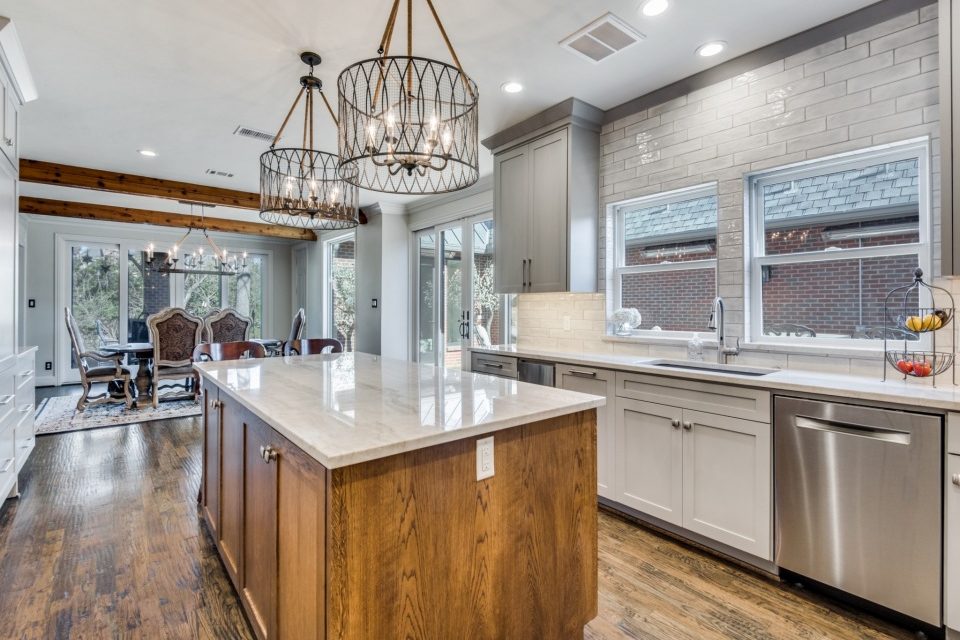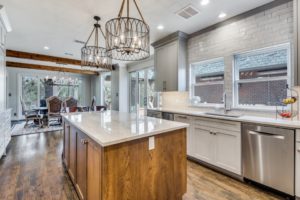 Home renovations can undoubtedly be a costly affair. Since the remodeling process often involves tearing up parts of your home, you are likely to discover hidden problems that you were not expecting when you first started. Some of the most common surprises include pest infestations, structural damage, water damage, and mold growth. Discovering any of these problems could mean you have an entirely new project to work on before proceeding with your initial remodeling plan. For this reason, it is important to have a knowledgeable contractor and a contingency budget to cater to such unexpected issues. Home makeover mistakes occur when these surprises are not dealt with properly upfront.
5. Choosing the Wrong Contractor
A home makeover is a major investment – it not only makes your home more appealing and comfortable to live in but also increases its value should you ever decide to sell. For that reason, you really can't afford to choose an unqualified contractor. A wide range of factors determines the suitability of a remodeling contractor – competence, expertise, and insurance are just a few. At the very least, a qualified home remodeling contractor should be adequately insured to carry out the scope of work that your renovation project entails. Before you hire them, check out their reviews, references, before and after photos, portfolios, and videos. See what kind of experiences others have had with them. Doing your research now could help you avoid some major mishaps and headaches later.
Learn More: Tips for Choosing a Remodeling Contractor
6. Lack of a Clear Vision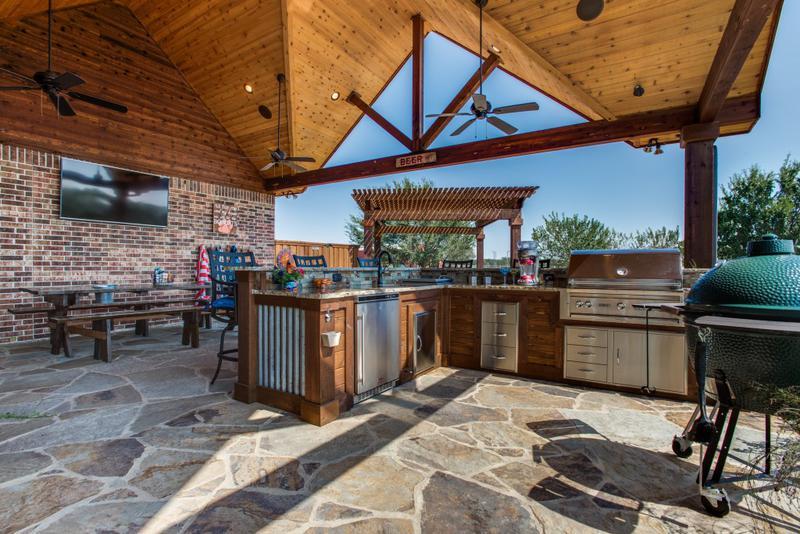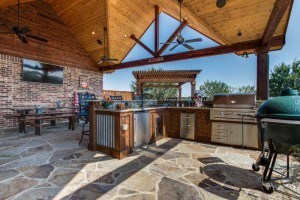 A lot of planning goes into home renovation projects to ensure that the results are better than you envisioned. Failing to have a clear vision usually leads to design disasters with lots of small details being overlooked. In an attempt to avoid home makeover mistakes, homeowners often focusing on irrelevant details which add little or no value to the overall design. Before you get started, consult your home remodeling contractor and designer. Share your vision with them, show them your Houzz and Pinterest boards, and tour their showroom to get clarity on materials and design details. Ask them to come up with a detailed plan and drawings based on what you've shared with them and have set out to achieve. And, of course, don't be afraid to ask questions. Constant communication with your contractor will also help you exchange ideas frequently, get advice on important things to consider, and refine the plans to fit your expectations.
7. Insufficient Planning
Many homeowners tend to forget that a home makeover means restricted movement and or access within certain areas of the home until the project is complete – it is typically never business as usual once work begins. Depending on the work you are having done, some areas may be partly or completely inaccessible during the length of the project. It is important to plan how you will cope without having access to important areas such as your kitchen and bathrooms. Do you work from home? Are your kids homeschooled? Will you have family staying with you? If your project will be too disruptive to your family, be sure to make alternative plans ahead of time. Taking a look at the various factors that make up your daily schedule and routine is crucial to planning ahead for a successful and stress-free remodel.