Estimated reading time: 6 minutes
If you're growing tired of your bathroom's aesthetics, you're far from alone. More than 5.5 million people decided to remodel their bathrooms in 2019. Besides aesthetics, outdated appliances and furniture in the bathroom also contributed to these projects.
A bathroom remodel isn't a do-it-yourself project, and it's recommended you receive professional assistance. However, there's still a lot of planning and research that you, the homeowner, need to do. Learn how to plan a bathroom remodel step-by-step below.
Step 1: Visualize Your Ideal Bathroom
Before anything else, you should take a few moments to walk through your current bathroom. Start by considering which aspects you already like and which you'd most like to change.
For example, you may love your bathroom's vanity and mirror combination. But, you may despise the color of your walls and your old toilet or shower.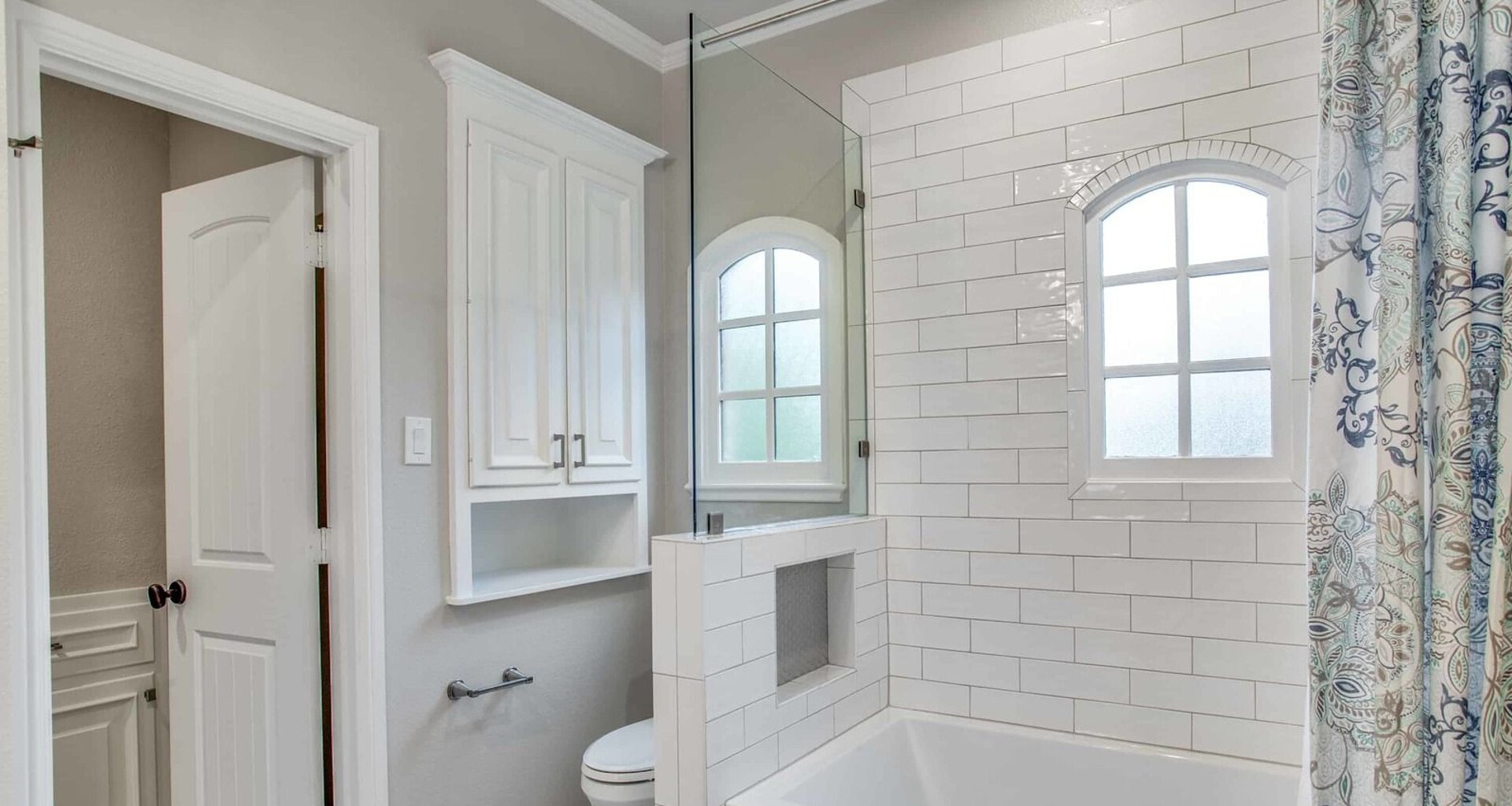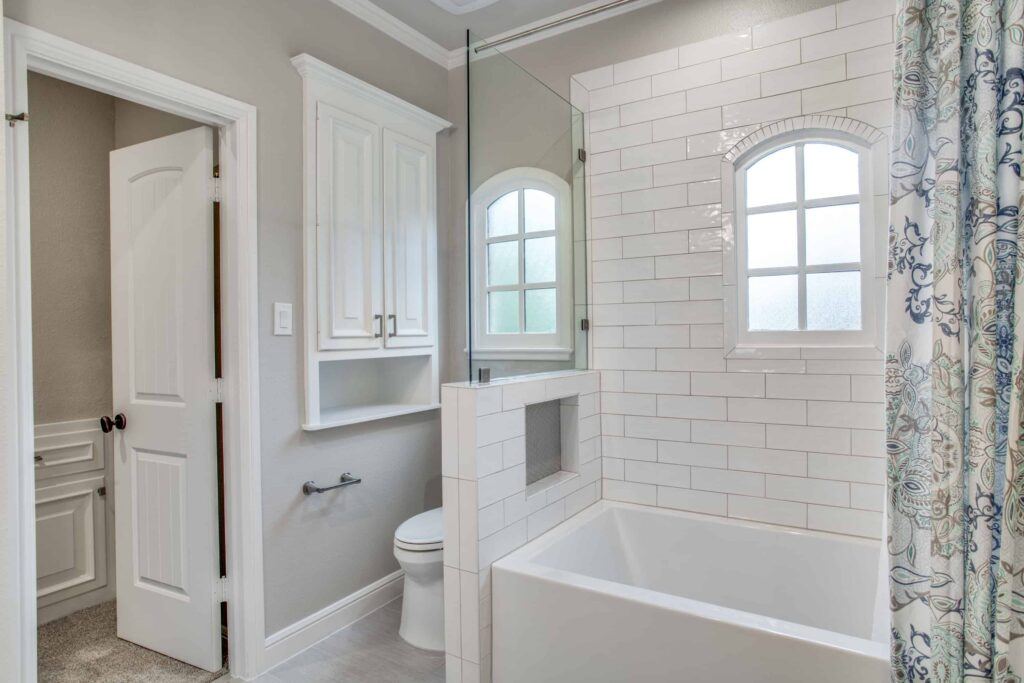 Use your imagination to picture your ideal bathroom. What needs to be changed? You may find it helpful to create a list of must-have items and one with things you'd like to remain as they are. 
Step 2: Determine the Scope of Your Project
Once you have your ideas, you must determine how extensive your project will be. Look at the list of must-have items you created during the visualization process. For each item, research the options you have for making your dream bathroom come to life online.
For example, you may want to replace your bathroom vanity with a double sink for you and your spouse. Look online until you find something similar to what you imagined. Save an image or copy down the link so you can return to it later, if necessary.
Once you've gone through your whole list, consider how much work it will take to remodel your bathroom. The remodel may only take a few days if you plan on just switching out your vanity and toilet. But if you essentially want a whole new bathroom, it's likely to take weeks to complete.
Understanding the scope of your project doesn't only allow you a general time estimate. It also helps you determine the necessary budget size and which contractors would be suitable for the job.
At this stage, you can only really tell if your budget will be small, moderate, or large. Don't worry about pricing everything out because you'll need to speak with a reputable remodeling company first.
Step 3: Find a Reputable Remodeling Company
A reputable remodeling company is the best source of information on how to plan a bathroom remodel. Look for a company with good reviews online and adequate experience.
When asking about a company's experience, be sure to ask about the projects they've done exactly like yours. For example, you could ask them how much experience they have with small or master bathroom remodeling projects.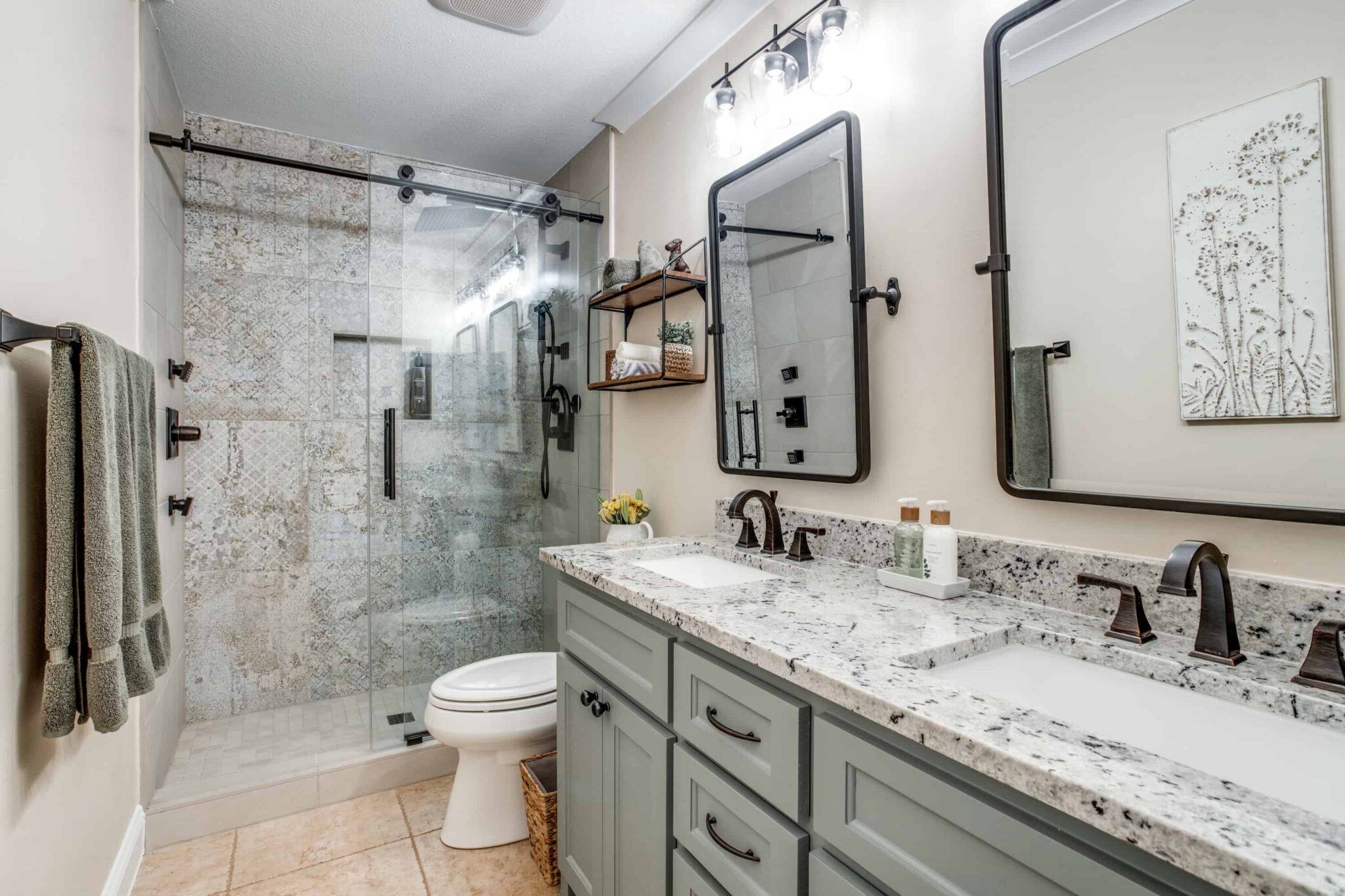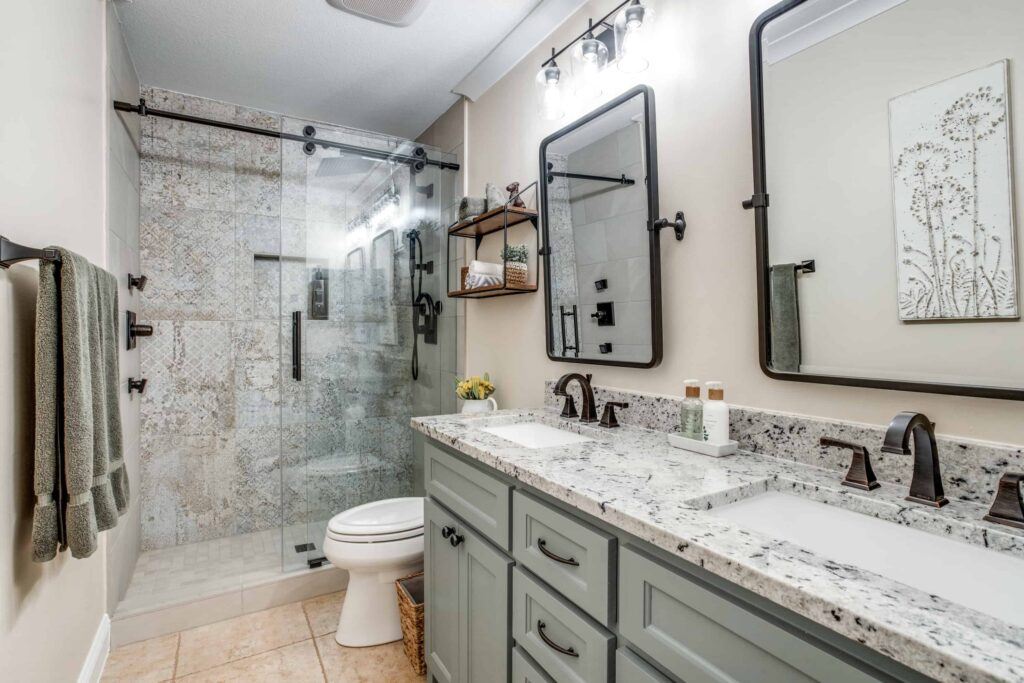 Take your time choosing the perfect company for your project. Look at their portfolios to get an idea of what they've done before. Remember, not every qualified company is right for your specific project.
Step 4: Come Up With a Detailed Remodeling Plan
Once you've found the perfect contractor, the fun can finally begin. You and the project head will sit down to discuss what you want. This is when it might be convenient to have links and images handy from when you did your research earlier.
Remember to listen to the advice the contractor gives you. Be willing to slightly adjust your idea of a dream bathroom in some instances. For example, something you want may not be realistic for your specific setup.
If some of your plans need to change, don't be dismayed. The contractor will help you come up with excellent alternatives that will work.
Once you've established the project details, the contractor will give you other essential information. This includes a quote on the costs and the time it will take. 
If you're happy with this information, the bathroom remodeling project can advance. However, if you have any questions or concerns, you can talk to the project manager about them. 
Step 5: Make Plans for When the Bathroom Can't Be Used
This step is a crucial one, and it's often forgotten. You must plan what you'll do when the bathroom can't be used. If you have another bathroom, this part is easy. You can simply have all family members use the second bathroom.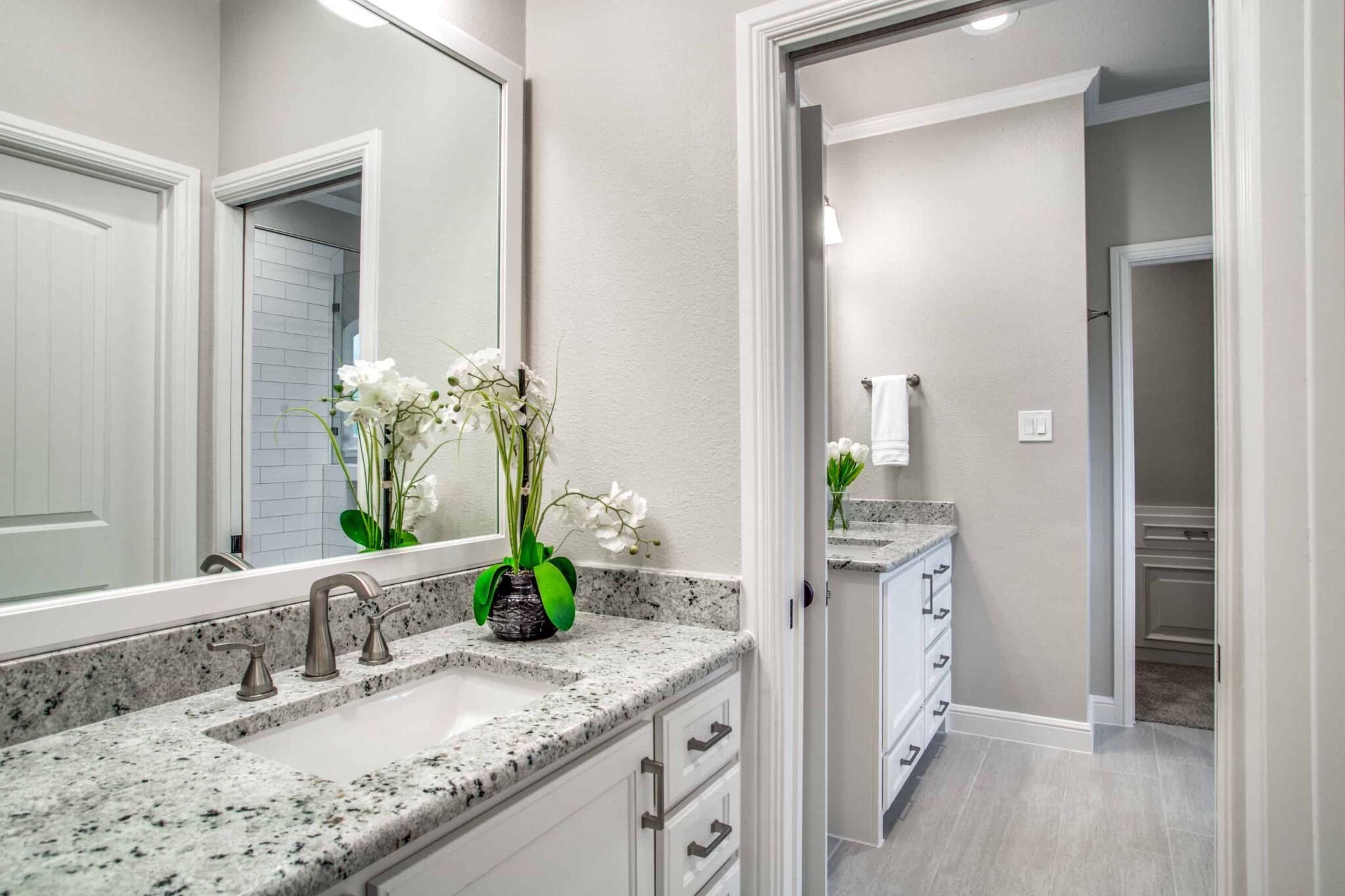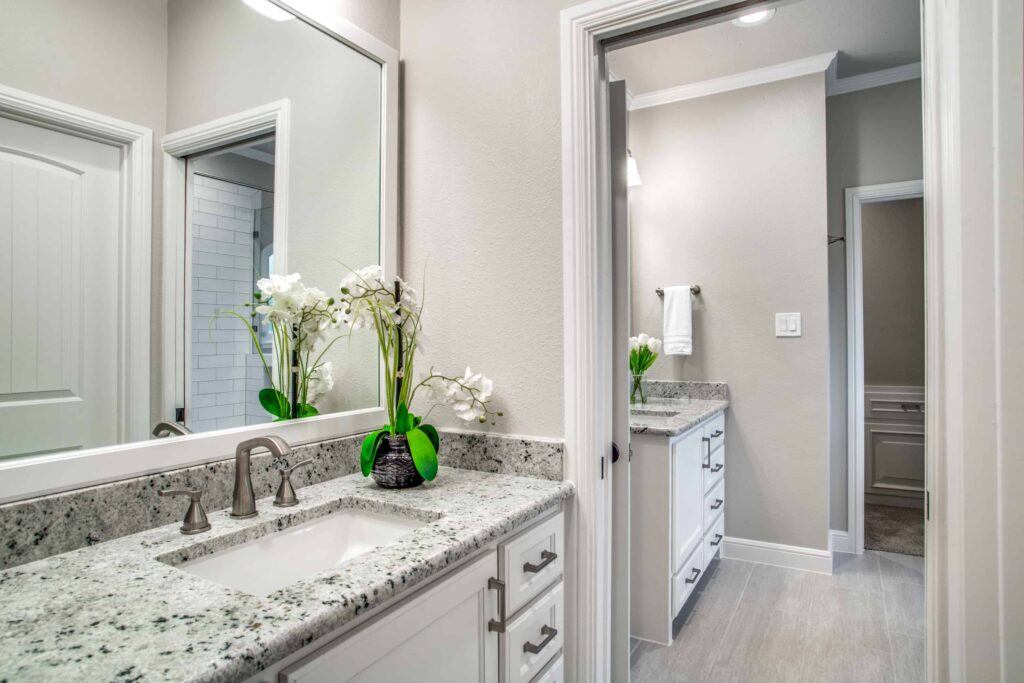 But what if you're remodeling your only bathroom? You'll need to develop alternative methods of showering and using the toilet. A few examples of alternatives include:
Renting a port-a-potty
Asking a neighbor you're friends with if you can use their bathroom during the remodel
Planning to say at a hotel while the remodel is being done (if it's only going to take a few days)
Staying with a relative or close family friend during the remodel (especially if it's going to be weeks)
Setting up an outdoor shower (if the weather is warm enough)
Of course, these are only a few examples of ways you can accommodate not having your primary bathroom for a few days or weeks. If the bathroom is your only one, you can mention this to your project manager.
The project manager may be able to move ahead of deadlines in some circumstances. However, keep in mind that a faster deadline may come with additional fees.
How To Plan a Bathroom Remodel? Answered!
You now understand the five steps necessary how to plan a bathroom remodel. Each step is crucial, but it's especially important not to forget step five. 
If you're ready to start, the DFW Improved professionals are prepared to bring your dream bathroom to life. Contact us today for more information.