Are you tired of your outdated bathroom and dreaming of a luxurious oasis where you can relax and unwind after a long day? Remodeling your bathroom is an exciting project that can transform this important space into one of your home's most stylish and functional rooms. But before you start tearing down walls and ripping out old tiles, planning your bathroom remodel carefully is essential to ensure that it meets your needs, style, and budget. Here's a step-by-step guide on how to plan a bathroom remodel.
Table of Contents
Getting Started
The first step in planning your bathroom remodel is determining your motivation for the project. Are you remodeling to increase the resale value of your home, improve your bathroom's functionality and safety, or create a more aesthetically pleasing space? Once you have a clear purpose in mind, you can move on to set specific goals for your remodel.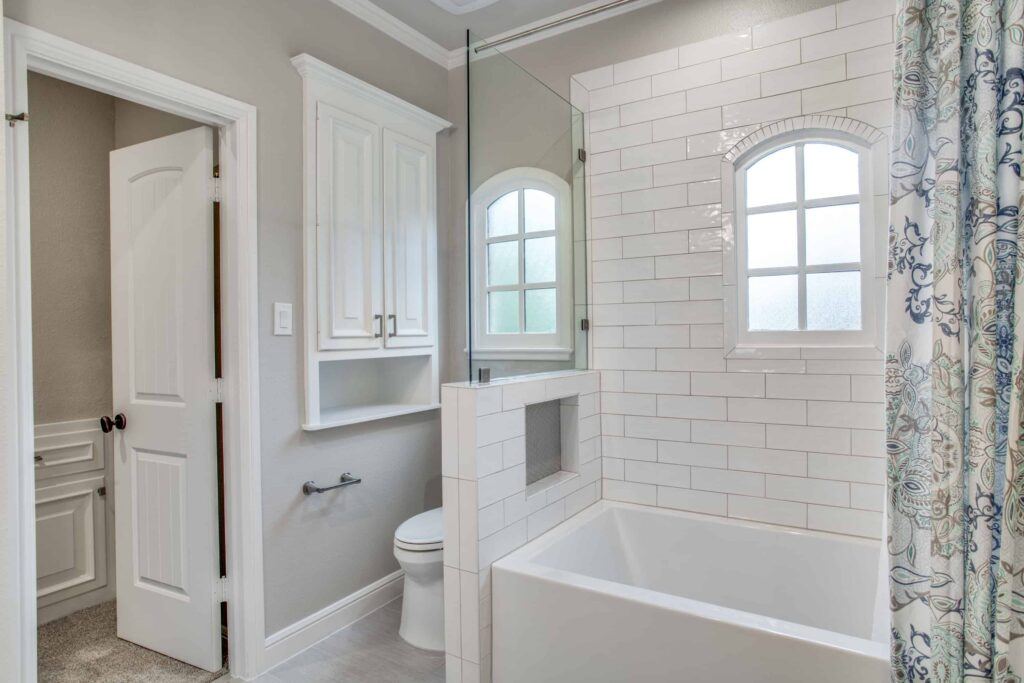 Purpose & Goals
Before making any decisions, take some time to think about what you want to achieve with your bathroom remodel. Do you want to add more storage space, improve the lighting, or install a new bathtub or shower? Make a list of all the features and elements you want to include in your new bathroom and any problems you want to address, such as leaks or mold.
Assessing the Budget
After you clearly know your purpose and goals, it's time to assess and plan your bathroom remodel budget. How much are you willing to spend on your bathroom remodel? Remember to include all costs, such as labor, materials, and permits. A good rule of thumb is to allocate 10 to 15 percent of your home's value to a bathroom remodel. DFW Improved offers excellent options for customers who prefer to finance their remodeling projects. Apply now or talk with your project manager about which program could be right for you.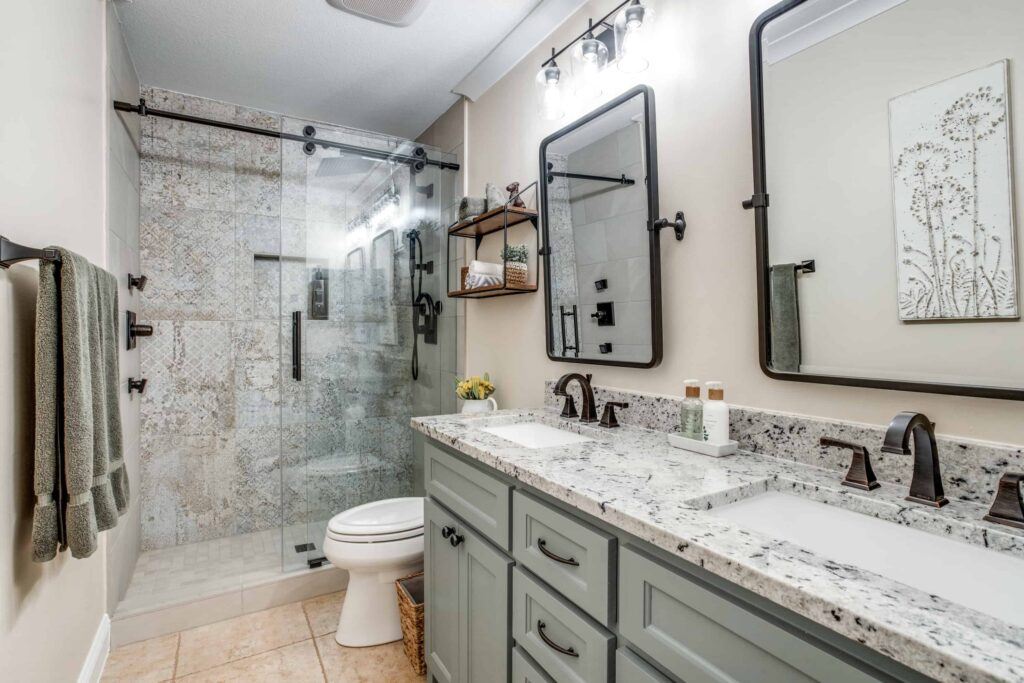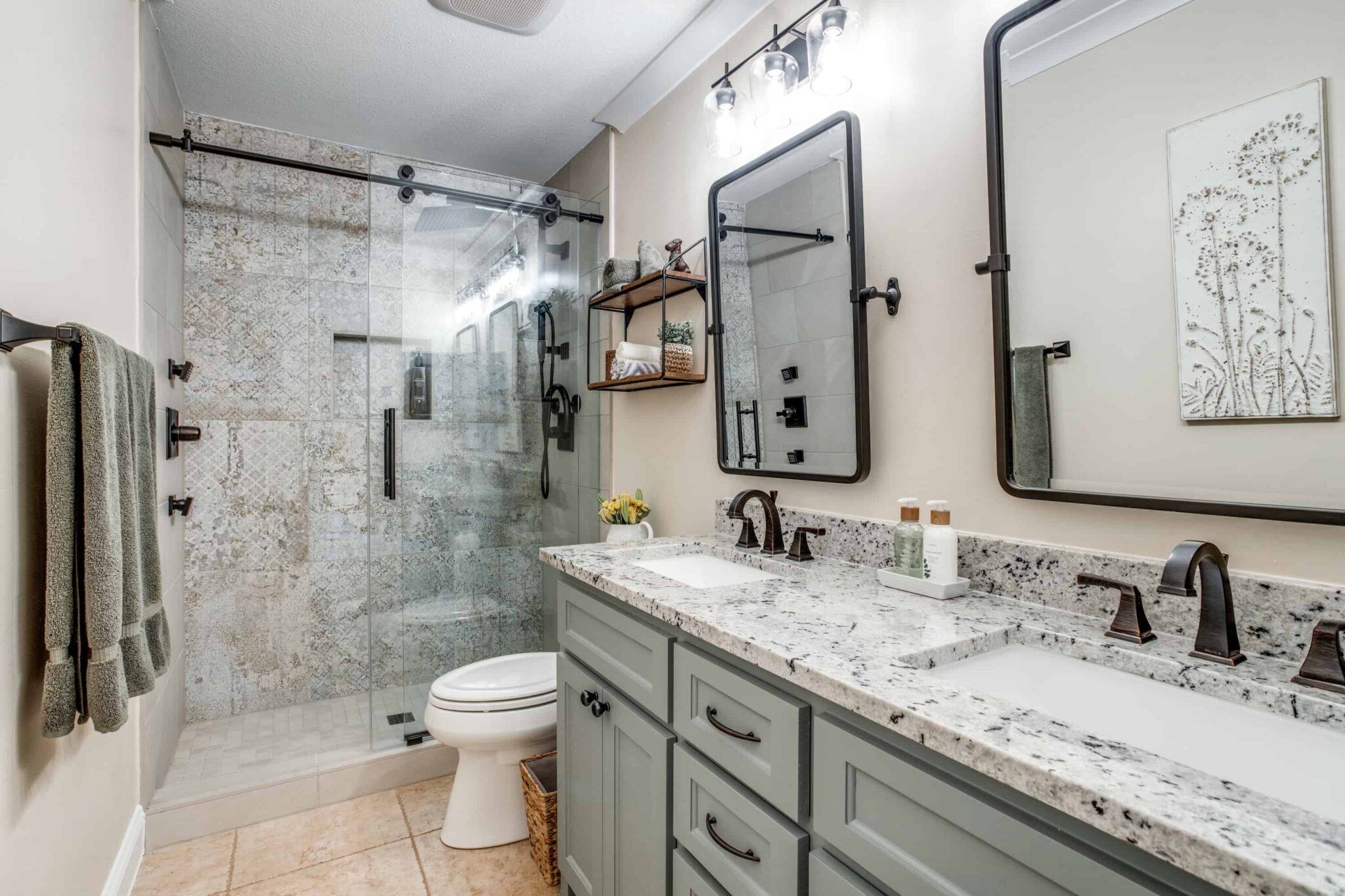 Bathroom Remodel Design Style
Now that you have a clear idea of your purpose, goals, and budget, it's time to start thinking about the design style of your new bathroom remodel. Do you want a modern, minimalist look or a more traditional, ornate style? Consider the overall style of your home and choose a design that complements it. You can also get inspiration for your bathroom remodel from design magazines, websites, or social media platforms like Pinterest.
Choosing Materials for Bathroom Remodel
Once you have chosen a design style for your bathroom remodel, it's time to choose the materials. This includes flooring, tiles, countertops, and fixtures. Consider factors such as durability, maintenance, and cost when choosing materials. For example, choose slip-resistant tiles or a durable, easy-to-clean countertop if you have young children. Similarly, if you're on a tight budget, opt for more affordable materials like vinyl or laminate.
Storage & Space Planning
Another important aspect of your bathroom remodel is storage and space planning. Think about the types of storage you need, such as shelves, cabinets, or built-in niches. Consider the size of your bathroom and how you can make the most of the available space. For example, if you have a small bathroom, you should install a pedestal sink or a wall-mounted toilet to free up floor space. You can also use mirrors to create the illusion of more space.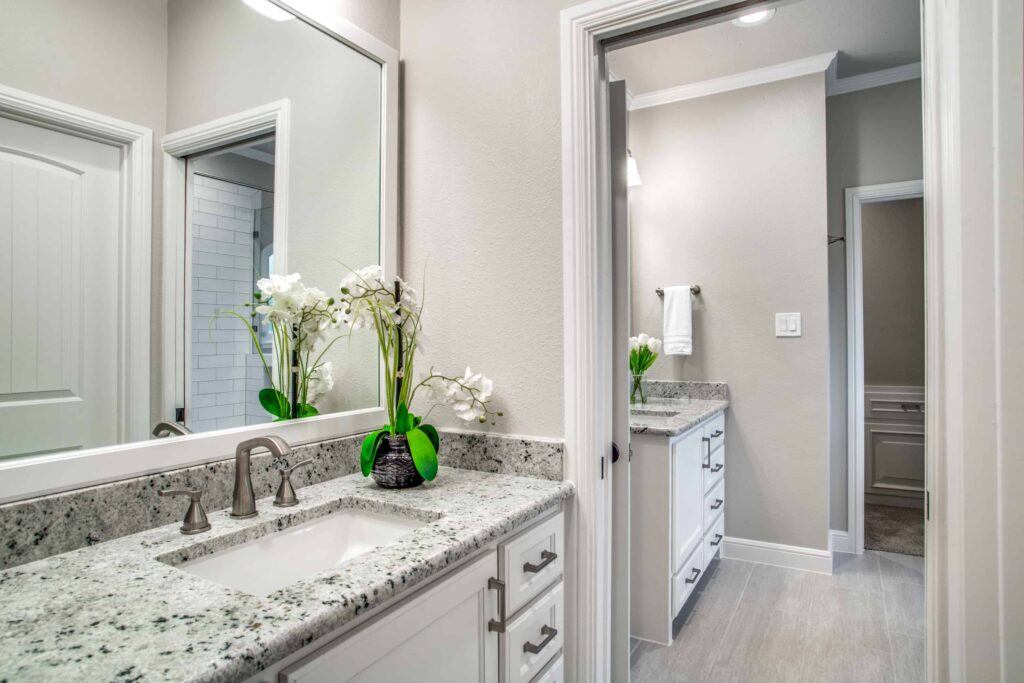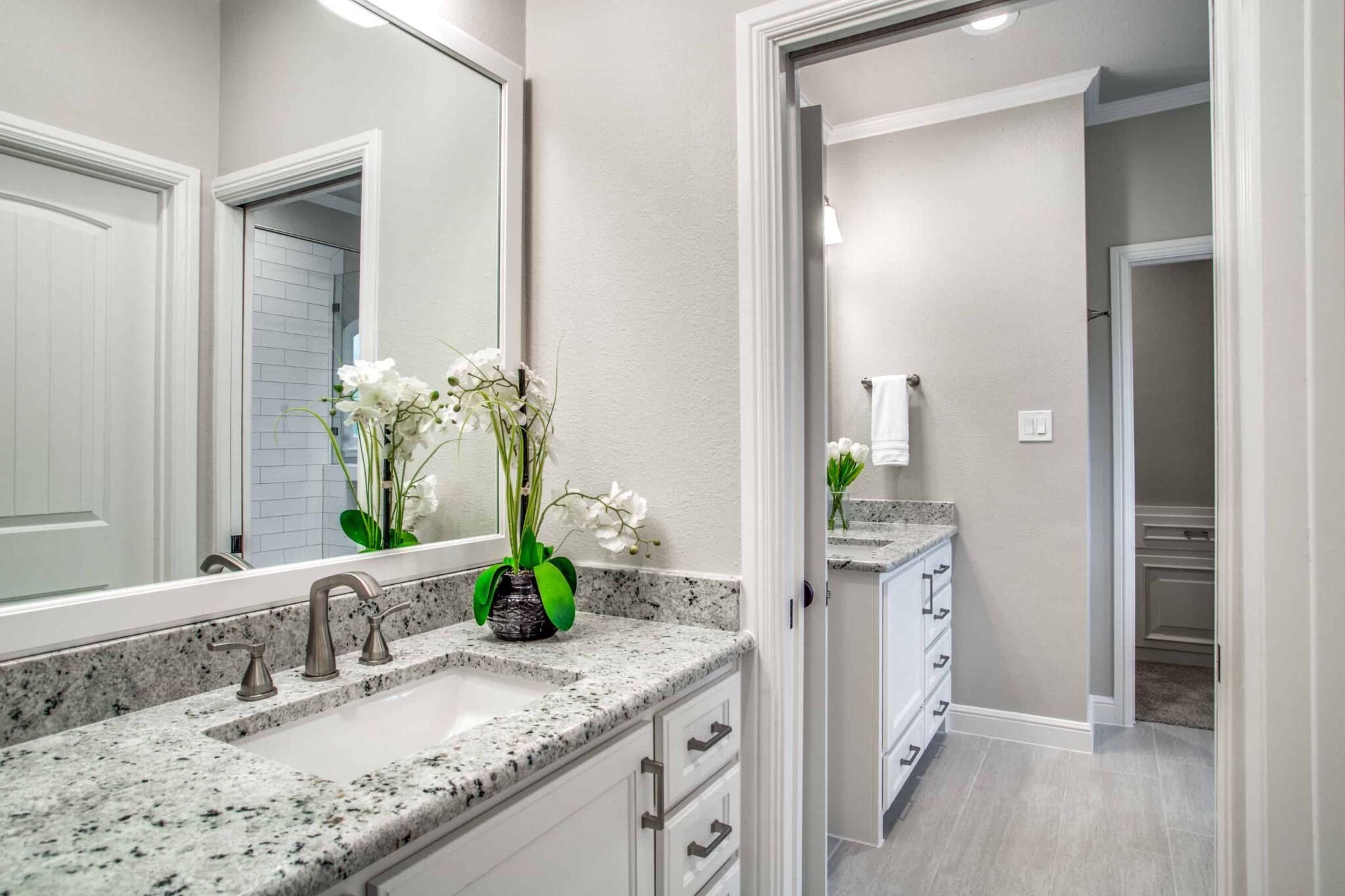 Hiring a Contractor for Your Bathroom Remodel
The final step in planning your bathroom remodel is to hire a contractor. A professional contractor can help you with every remodel aspect, from design and planning to construction and installation. Look for a contractor with experience in bathroom remodels and good reviews from previous customers. Make sure to get a detailed estimate of the costs and timeline of the project, and ask for references or photos of their previous work.
Conclusion
If you're looking for a professional and reliable contractor for your bathroom remodel, look no further than DFW Improved. With over 25 years of experience in the remodeling industry, we have the knowledge, skills, and expertise to handle any big or small project. We take pride in delivering high-quality workmanship and outstanding customer service and always strive to exceed our client's expectations. We use the best materials and products from top manufacturers in the industry, ensuring that your new bathroom is beautiful but also durable and functional. DFW Improved offers various design options to fit every style and budget. Contact us today to schedule a consultation and get started on your dream bathroom remodel.
Related Images: