Spring Outdoor Living Projects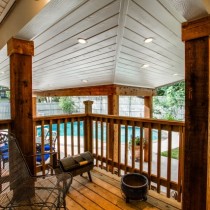 If you are considering an outdoor living project for your property, it needs to be started in spring to be ready for use by the summer. This might be an outdoor kitchen addition, a cozy outdoor living area, a new arbor or pergola, a fence or maybe even a new swimming pool. Whatever your outdoor oasis looks like, we can help you create a plan to see it through.

An average-sized pool with basic features will begin at about $40,000 dollars. This would include the pool, a reasonable amount of pool deck, a fence that will provide safety and separation of the pool from the rest of your outdoor area, and possibly some minimal landscape included to accent the new features. Additional swimming pool facilities such as a water slide, waterfall, intregral hot tub, or diving ledge will likely cost a few thousand dollars on top of the base $40,000.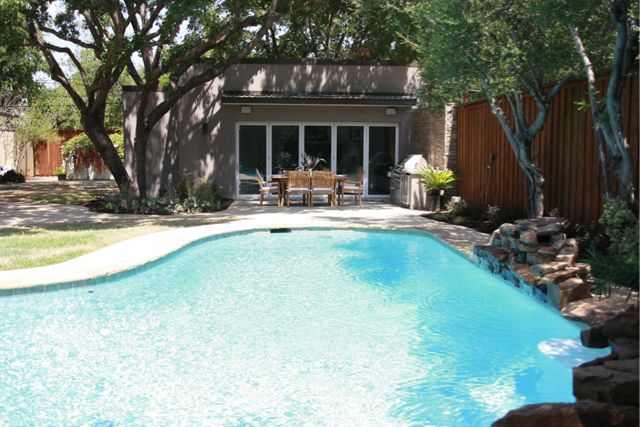 Construction Timing and Planning for Future Projects
A pool will usually take between 6 to 8 weeks to complete when done by an experienced team of professionals. If you are interested in an outdoor living area as well it is best to know this before the initial construction begins. It can be so frustrating and expensive for a homeowner to realize that part of the new work done needs to be torn out, to make their new idea now work. Depending on the location and distance from the pool itself, other items such as an outdoor kitchen, firepit or a hidden sound system might be able to be completed within that same period. However, sometimes it makes sense from either a logistics or a budget standpoint to phase that kind of work. From the construction aspect of new decks or pool surrounds, it is extremely wise to plan appropriately for the big picture so that no matter when the work is being done, your foundation will be ready!
Why Do Homeowners get frustrated with Remodeling Contractors during a project?
We talk to many homeowners that have been frustrated in the past by remodeling contractors. This can happen for a couple of reasons:
Many contractors are so focused on the single project at hand, that they may not take the time to look further ahead. At DFW Improved we want to know – What is the big picture? What would your dream space look like? How can we plan and help you get to that place?
We also find there are many contractors that do not understand or even know "WHY" a project is being done. It's important to ask additional questions about what a homeowner is after. Why are we making a change? What works today? What does not? What is your motivation behind this project?
DFW Improved is a team of experienced professionals that understand why the "WHY" is important. We can help you with your ideas, the design and the construction. It's what we do!
For more information on outdoor living project, call DFW Improved! Our team of remodelers provides the best outdoor living, home painting and other home improvement services. Call today at 972-377-7600.