When you have to be away from home over night, you look for lodgings that are clean, comfortable and inviting. If you're staying with friends or family, you may not have many options. As the host, however, it's your job to make guests comfortable and make them feel welcome in your home. Whether you have short- or long-term visitors coming, use these tips to get your guest bath ready for visitors.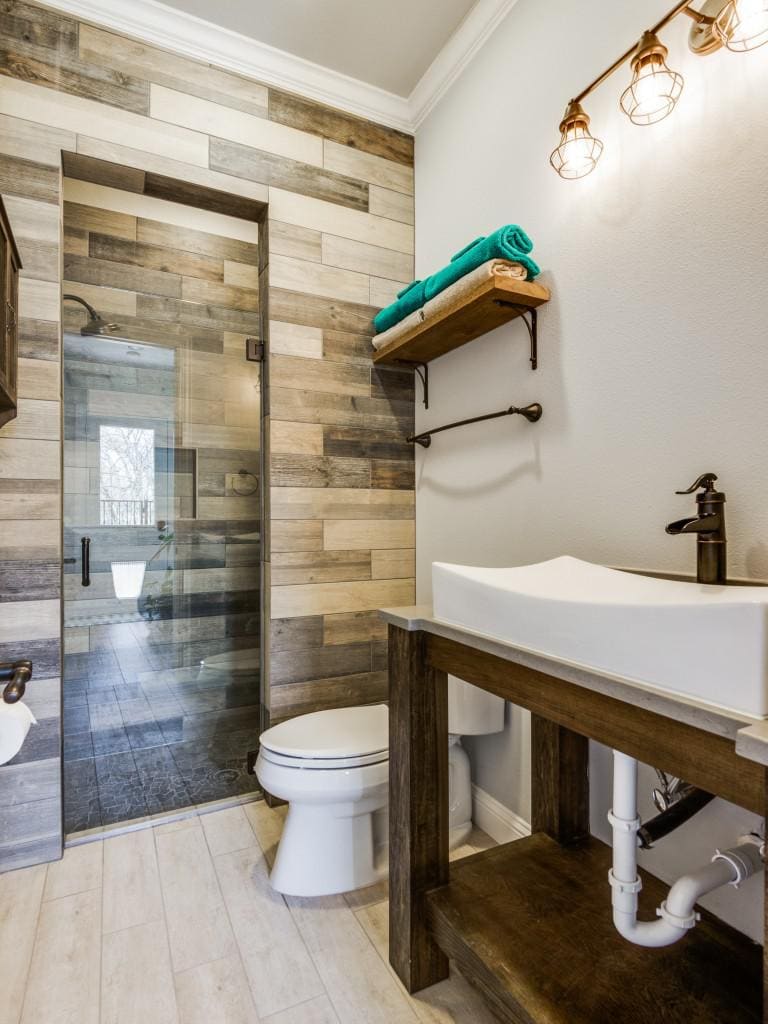 Table of Contents
Keep It Clean
When you're far from home staying in a strange place, the last thing you want to think about are the other people who have stayed there. You don't want to see their dirt, fingerprints or hair. When you're preparing your guest bath for company, give it a thorough cleaning. Start from the top – dust cobwebs from the upper corners of the room and work your way down. Don't forget mirrors and fixtures, counter tops, décor and floors, especially around the baseboards.
RELATED: Fall Maintenance Checklist for Inside and Out
Neat and Tidy
Nothing can make a space feel less inviting than clutter that leaves a crowded and dismal feeling. Eliminate or stow away any items that your guests won't need. This might mean adding storage space or working a little organizational magic by installing towel bars, hooks for clothing or shelving. Don't forget to make sure there is a small waste basket as these are often very handy in the bathroom. In general, make sure your own things are put away and your guests have a place to store their own things.
An Inviting Space
A little fresh decorating can bring new life to any room. A new shower curtain and some fresh towels may be all you need. You can add decorative candles and attractive shelving, cabinets and containers for storage. Adding a light fresh linen or cotton scent can be soothing and enhance the ambience of the space. Avoid heavy scents that are overwhelming and make it feel like you're trying to mask something. Preparing your guest bath for visitors means taking note of any repairs that need to be made and creating an inviting space that is safe and functional.
Keep It Stocked
Even the most well prepared travelers forget to pack essential items or opt out of packing liquids and other items due to government travel restrictions. As the host, it's a good idea to keep a few essentials stocked for your guests – cotton balls, soap, shampoo, toothpaste, nail clippers and anything else you think might be useful for your guest. You should also make sure that your guest bath is stocked with towels, tissues and toilet paper.
Do your guest spaces need a facelift? We'll give you a free estimate on your upgrade.
Free Estimate
Related Images: