Your regular dining table and chairs are fine for your purposes most of the year, but do you find yourself scrambling around for extra seating for the holidays? Fortunately, you can easily incorporate extra functional and decorative seating into your everyday decor. Here are seven great ways to make sure you always have enough seating for the holidays.
Table of Contents
Add chairs to your decor
Whether you're decorating your house for the first time or doing a little redecorating, find ways to add at least one chair to every room. It's easy to tuck a small lightweight chair into an out-of-the-way corner. It can become a decorative addition with a throw blanket casually tossed over it or a functional place where you can lay out your clothes for the next day. And, most important, you can use it for extra seating next time the holidays roll around.
Replace your coffee table with an ottoman
A coffee table serves only one function, whereas an ottoman can serve as a footrest or as a seat. When you're not using it as seating, top it with a large tray to provide a place to put drinks.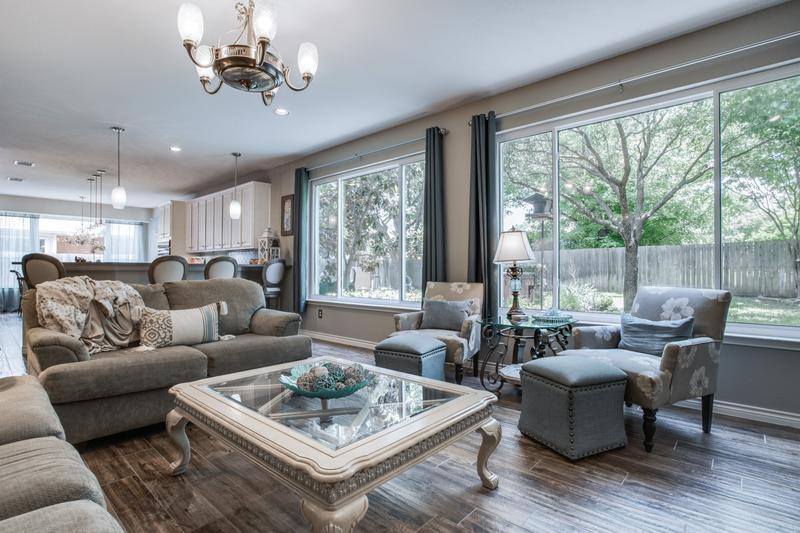 Decorate with clever stools
There are lots of types of stools to choose from, and all of them can be used as extra holiday seating. Plush decorative stools, stools with storage space inside, and stools that can be stacked to take up less space when not in use all make excellent choices. Stools can be tucked away underneath a console table, decorated with a plant, or topped with a tray to make a useful end table.
Make shareable sealing with a bench
A bench is a clever seating choice because it seats more people at the table than individual chairs. Benches are decorative additions to any room that can be put to work at holiday time. Benches can also serve a functional purpose at the foot the bed, in an entryway or a hallway, or along the wall in almost any room. You can slide a bench underneath a console table until it's needed as seating for the holidays.
Invest in stacking chairs
Stacking chairs are the new folding chairs. They are sturdy, stylish, and can be stacked and kept in a closet, basement, or garage when not in use. If none of the other options for sneaking extra seating into your everyday decor is right for you, stacking chairs are hands-down the best way to provide extra seating for the holidays.
Bring in your patio chairs
If you have patio furniture, why not bring it inside when you need extra holiday seating? For an eclectic look, alternate patio chairs with your regular dining chairs. Naturally, make sure you clean the patio chairs first to get rid of all the outdoor dust and dirt. You can also use tie-on seat cushions to give them a more comfortable indoorsy feel.
Invite guests to make themselves at home with floor cushions
You might not want to invite your great aunt to sit on the floor with the kids, but floor cushions do make a great way to designate seating without actually having seats. Just toss a few large cushions on the floor, especially around the fireplace or in a quiet corner of the living room, and let your younger guests make themselves right at home.
Hosting for the holidays can be stressful enough without having to worry about seating. Fortunately, there are lots of stylish ways to build clever additional seating into your everyday decor. Follow these suggestions and you'll always have plenty of extra seating for the holidays.
Related Images: