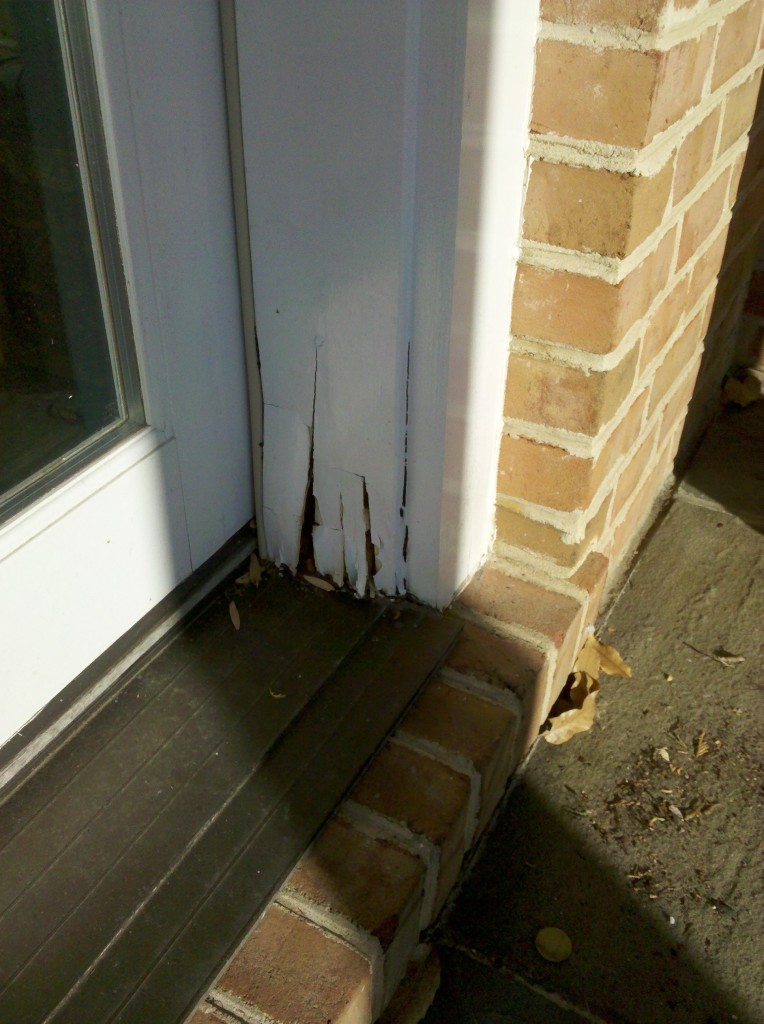 When faced with maintenance and repair around the house that exceeds your own DIY skills, you may wonder if you need a handyman or a general contractor to get the job done. Sometimes, the answer's not up to you: local building codes as well as state laws may make the decision for you. Other times, there may be more subjective reasons for choosing one over another, based on personal experience you've had getting projects done in the past. Whatever the case, it's a decision that shouldn't be taken lightly. As with any work performed on your home, large or small, the quality of the job is something you'll have to live with (literally) every day, as long as you own the house. Here are some reasons you might want to use a general contractor for home repair and maintenance jobs.
What About Licensing?
In Texas, no license is required for a general contractor or a handyman. However, certain specialty trades that are frequently a critical part of home repair, maintenance and renovation do require licensing. The common denominator is that these license-holders must pass an examination and/or provide other proof of professional experience and proficiency. Also, contractors in these trades are required to carry a certain level of liability insurance to protect homeowners. The Texas Department Of Licensing And Regulation (TDLR) regulates contractors that install, repair, or maintain air conditioning or heating systems. The TDLR website cautions Texas homeowners that "contracting with an unlicensed individual for air conditioning or heating repairs can be hazardous." Similarly, the TDLR also requires licensed electricians for any work that involves installation, maintenance or modification of electrical wiring indoors or outdoors in a home or business. To install major appliances in a home, the state requires a Residential Appliance Installer license. The Texas State Board of Plumbing Examiners regulates the testing and certification of plumbers who repair, replace, maintain or install any plumbing in residential or commercial structures.
Do They Have Insurance?
General liability insurance protects you if someone working for the contractor on your property is injured. If you hire someone who isn't insured and they enlist a buddy to help, you could end up financially liable if an accident occurs. Most reputable contractors also carry workers compensation insurance. Because they're in business to stay, established contractors have invested considerable money in getting and retaining proper insurance. Most contractors are more than happy to show proof of current insurance on demand.
Can A Handyman Handle It?
If you need a pet door installed or a fence painted, a handyman may be adequate for that simple, one-task job. However, many more involved home projects involve multiple skills and a license, too—for example, construction expertise and plumbing proficiency are both required when a wall must be opened to fix a leaky pipe. Also, the type and scope of competence required by a job may not be immediately evident when first tackling it. For instance, the installation of an appliance or air conditioner may suddenly get complicated when the unit exceeds the rated capacity of the household circuit, and the services of a professional electrician are required. A general contractor isn't a solo operator or one-man band. He's a team player with an array of professionals at his disposal to call upon when the job demands it. An experienced contractor also has the management skills to oversee the team and ensure that all work meets the requirements of the building code as well as your high expectations.
DFW Improved is equipped to handle any job, from electrical and plumbing to building a new custom home. Click here to request an estimate on your home maintenance or remodeling project.
Related Images: