You may wonder where to start when remodeling your home. Planning and researching before starting your remodeling project will make it easier to complete. Taking on a big project can be overwhelming if you don't plan carefully and consider what is possible and practical. Creating a plan includes knowing your goals, the budget, and choosing the right contractor. To get you moving in the right direction, we'll give you 5 steps to remodeling your home.
Step 1: Understand Your Home's Purpose
Before you start making changes, it's important to understand the purpose of your home renovation. It's an opportunity to fix problems with the house and bridge the gap between your needs and what the house offers.
PRO TIP: Start by asking yourself these questions…
What do I want from my home? Go from room to room and think about your basic needs. Are there any leaks, broken lights, or other issues? Focus on these first.
What's Missing? Think about function; how do you want to use the space, is there enough space for your stuff, how bright each room is, and if the room feels cozy or cold.
Is my closet too small? Do I need more storage? Where should my TV go? Is this room friendly or uninviting?
Many of the basic problems will be ironed out in due course as you remodel the room. Still, it's important that you're aware of them so that no stone is left unturned in each room. The main focus in each room comes down to how it fits the needs and wants of the people using it. In most instances, that means evaluating three functional aspects — space, storage, and lighting. These are the kinds of questions you might ask yourself and make note of as you move about the home.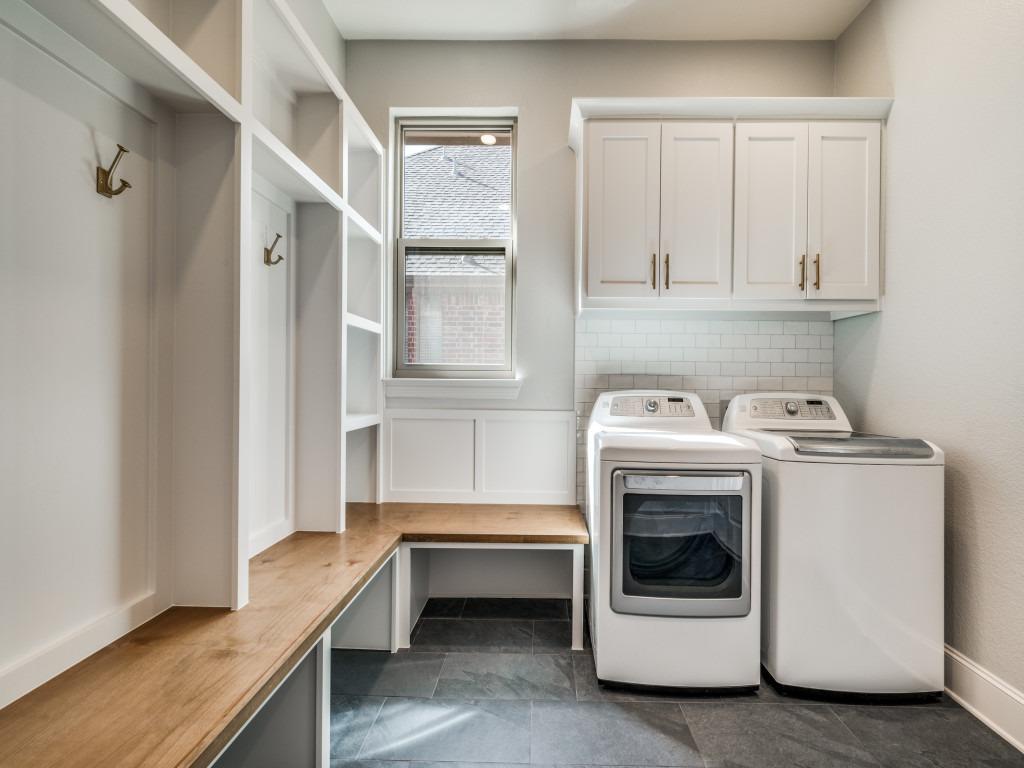 Step 2: Know Your Home's Style
Before taking down walls or even repainting, consider if the changes align with the style of the rest of the house. Everything should work together and compliment each other. Updating one room is simple enough. But when you remodel multiple rooms, it's important to think through every room you are touching before you get started.
PRO TIP: Enlisting a professional design-build firm can be a game-changer. Going solo on a home construction venture can drain your time, energy, and wallet. Without expert guidance, you risk pricey errors and results that might not meet your expectations.
If you're uncertain about your style, or perhaps it has evolved or you've never truly pinpointed it, consider crafting a Pinterest board. Simply save room designs that catch your eye without over-analyzing. This straightforward activity often reveals the styles that resonate with you and will help you share with your designer exactly what you are hoping to achieve.
Step 3: Think Toward the Future
What are your goals for the future, and how can your remodel help you to that end? All renovations, from small bathroom updates to major makeovers, should consider both the present and future. Do you anticipate starting a family? Do you enjoy entertaining? Are you an empty nester? Are you planning on selling the house?
PRO TIP: Designing for multiple stages is a dynamic and rewarding challenge. It demands a blend of safety, functionality, and adaptability, all while capturing an aesthetic that resonates with the family's character. Yet, they also must be versatile, evolving with the family as their needs change. Storage solutions become paramount, keeping essentials organized, while open layouts encourage bonding. Integrating zones for work, play, study, and relaxation, all within a harmonious design, ensures a home that is both beautiful and functional.
Life is unpredictable, and our circumstances can change rapidly. When remodeling, consider incorporating flexible design elements that can adapt to these shifts. For instance, open floor plans can be reconfigured for different needs, and doorways can be built wider to accommodate wheelchairs or walkers. Think about potential life changes and how your home can evolve with you. It's not just about enhancing the aesthetics, but also ensuring functionality and comfort for years to come.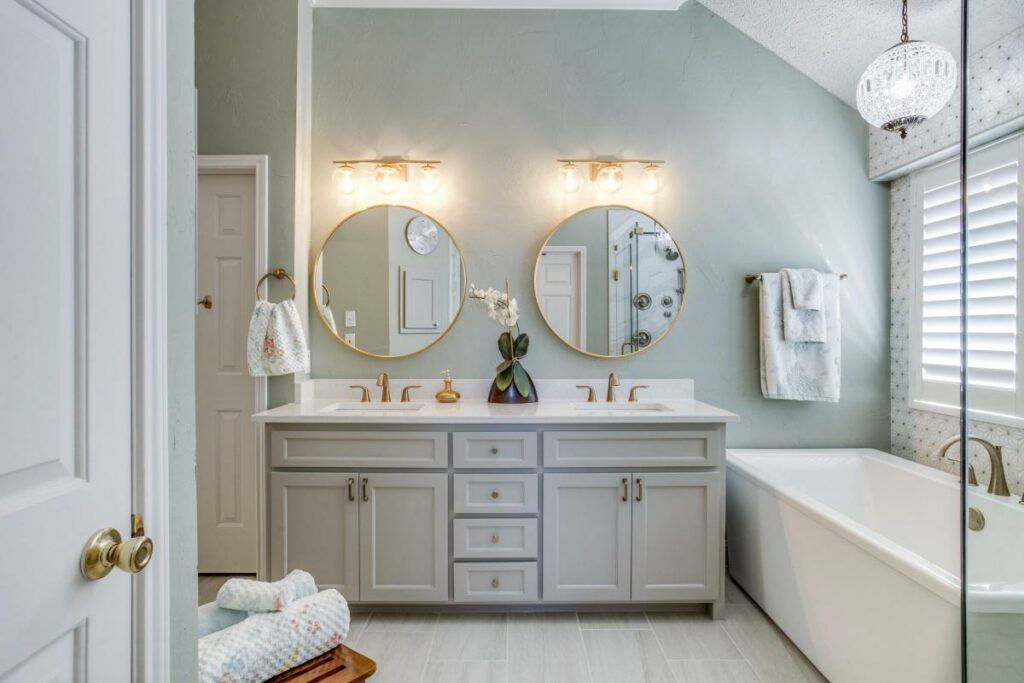 Step 4: Budget and Timeline
The fourth Step to remodeling your home is to know the changes you want to make, it's important to figure out your budget. Basic research online can show you average costs for various projects to give you a starting point, but now is a good time to find a local remodeling contractor. They can help ensure that your budget and timeline are reasonable and help set realistic expectations.
PRO TIP: Always allocate at least 10-20% of your budget for unforeseen costs. Just as life can be unpredictable, so can the hidden issues in a renovation, like discovering outdated wiring or plumbing. By ensuring you're both prepared and flexible, you'll navigate the remodeling process with fewer hiccups and more satisfaction.
Setting a realistic budget and timeline for a home remodel is crucial to ensure the project runs smoothly and without unnecessary financial strain. A well-thought-out budget considers all aspects, from materials and labor to permits and unforeseen expenses. Equally important is establishing a realistic timeline. While we all desire swift transformations, renovations often come with unexpected challenges that can extend completion dates. By consulting with experienced professionals and adding buffer time for unpredicted delays, you can formulate a timeline that aligns with both your aspirations and the realities of home remodeling.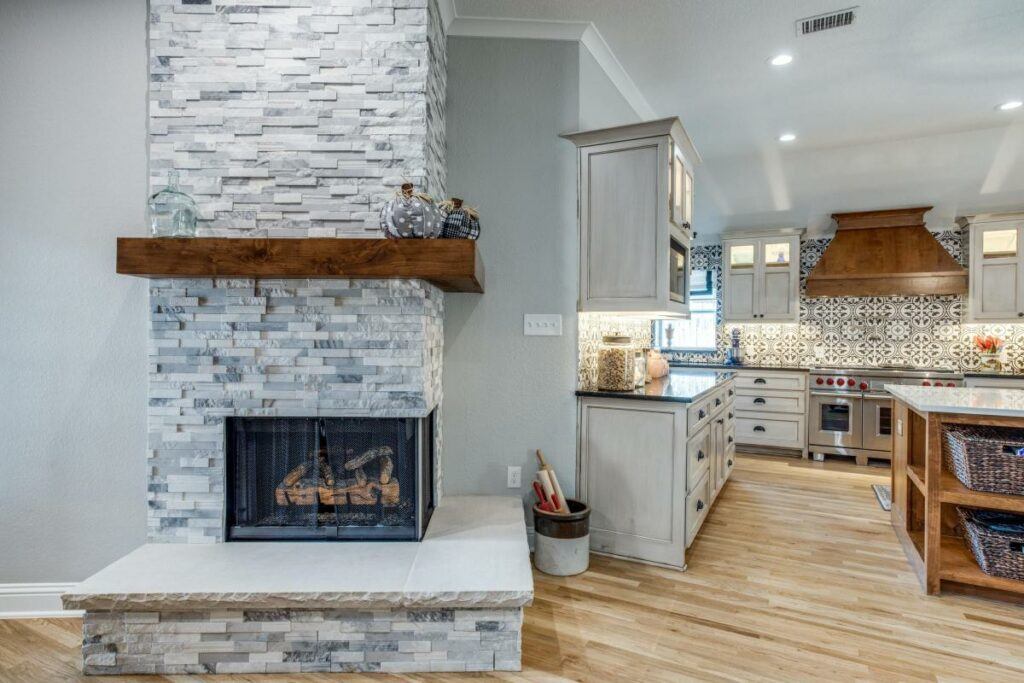 Step 5: Choose Your Contractors with Care
When hiring a home remodeling contractor, it's imperative to ensure they're the right fit for your project in terms of reliability, expertise, and alignment with your vision. Here are three critical questions to ask:
Can You Provide References and Examples of Previous Work? This allows you to gauge the contractor's experience and the quality of their work. By speaking to past clients and viewing finished projects, you can ascertain the contractor's professionalism, adherence to timelines, and the overall satisfaction of their clients.
What is Your Estimated Timeline and Cost for My Project? Understanding both the projected timeline and cost provides clarity on how the contractor plans and manages projects. This helps set expectations, budget appropriately, and ensure there won't be excessive delays. Additionally, understanding the breakdown of costs can prevent unexpected expenses down the line.
How Do You Handle Changes or Unexpected Challenges During the Project? Remodeling can often come with unforeseen issues or you might decide on changes mid-project. Knowing how a contractor addresses these changes — both in terms of cost and timeline adjustments — is vital. Their response can give insights into their flexibility, problem-solving skills, and transparency in communication.
PRO TIP: These questions are not just about gathering factual information but also about gauging the contractor's communication skills, transparency, and how comfortable you feel entrusting them with your home. Value comes from a combination of price and several other factors, including:
Builders insurance
Warranties
Scope of work
Customer reviews
You'll find price differences between contractors and their services, but that doesn't mean you should jump on the lowest price. Understanding the value means confidence in securing a skilled team ready to manage your project from inception to completion. Be it a kitchen makeover, bathroom revamp, or a room addition, these experts cater to all needs—ranging from initial design to project financing to your dream becoming reality.
The Blueprint of Success
Launching a remodel without a coherent plan is akin to embarking on a journey without a map. It's not merely about selecting materials and colors, but understanding the structure, flow, and essence of your home. This foundational step can save you from potential pitfalls down the line. Engaging with professional design-build team like DFW Improved can help in visualizing these elements and refining your ideas. They turn your ideas into plans, making sure every choice fits the goal of creating a balanced, practical, and refreshed area. Contact us today!