Estimated reading time: 5 minutes
If you're planning on hosting guests this holiday season, making sure it's prepared for the hustle and bustle is important. Cooking meals throughout the year can wreak havoc on your kitchen. But when the holidays roll around, having a well-organized kitchen can help ensure your entertaining efforts are executed flawlessly. Organizing everything from your meal plan to your storage space can help you streamline your cooking projects. Here are 5 tips for how to get organized for the holidays.
1. Plan (and Prep) Ahead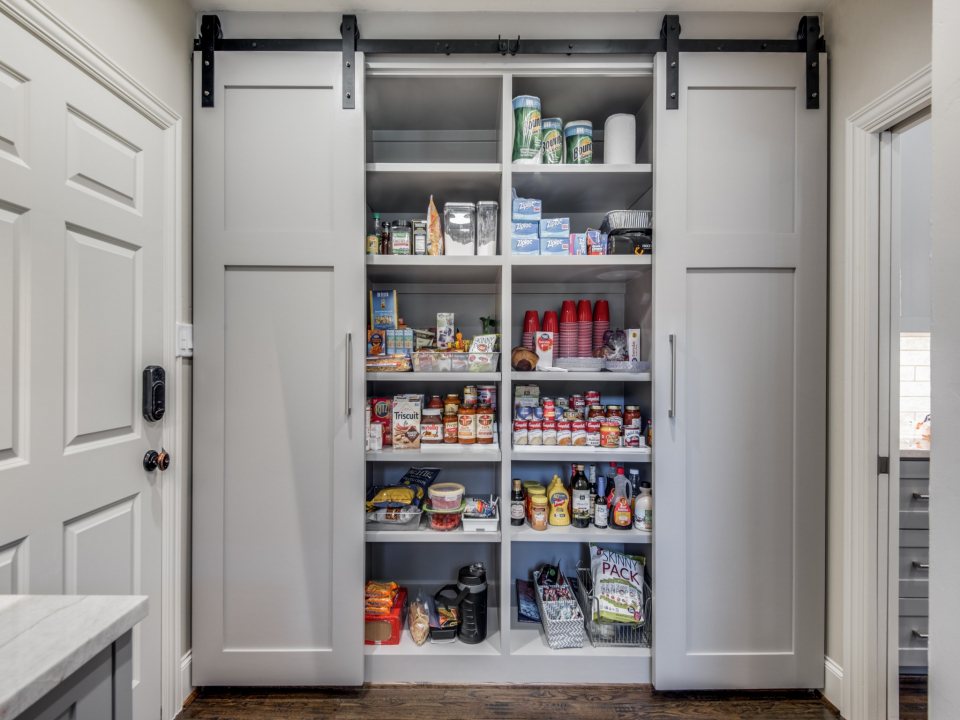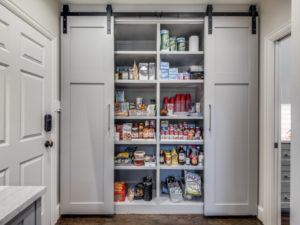 When you have a lot of cooking to do over the holidays, it helps to sit down and plan out your meals well in advance. Knowing how to get organized for the holidays can help you have a more efficient and enjoyable holiday cooking experience.
Take inventory of what you have in your pantry, and make a list of things you may need to re-stock. In addition to cooking and baking ingredients, make sure you have the non-perishable basics needed for prep and cleanup:
Trash Bags
Tin Foil
Wax Paper
Salt & Pepper
Ziploc Bags
Tupperware Storage Containers
Toothpicks
Dish Detergent
Paper Towels
Napkins
Consider planning meals that use similar ingredients so you can buy in bulk and use everything that you purchase. This allows you to prep some things ahead of time to help cut down your time in the kitchen and increase your time spent with loved ones.
Pro Tip: Make family meals ahead of time and freeze them to simplify dinner time on days when everyone is busy or you're burnt out from cooking.
2. Organize with Baskets and Bins
Baskets and bins are great for organizing everything from your pantry to your fridge. Group similar items in baskets to make it quick and easy to find what you're looking for. Use clear, plastic containers and bins in your refrigerator to prevent rummaging. Look for bins with handles that can be used like drawers and be pulled out when needed. In your pantry, choose decorative woven baskets with square sides to maximize your storage space, and labels to help you quickly find what you're looking for.
Pro Tip: Streamline your cooking time by grouping the ingredients needed for each of your cooking projects in their own basket. When it comes time to hit the kitchen, there will be no need to search for each one – it's all right there!
3. Maximize Your Storage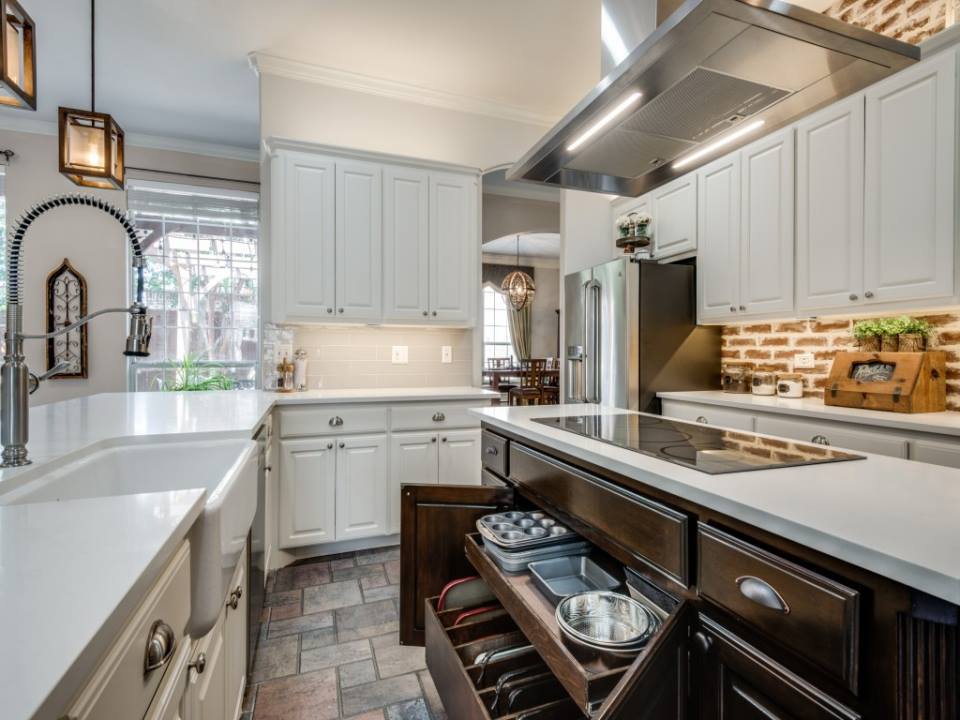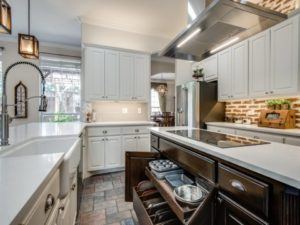 Kitchens are often short on storage space, so finding creative ways to make the most of what you've got is crucial, especially during the holidays. Ditch the boxes or bags and store dry goods in glass canisters to make for an attractive display on counters or open shelving. Flat items such as baking sheets and cutting boards can be stored vertically to maximize space and make it easier to find what you need when you're preparing a meal.
Pro Tip: Use organizational inserts in your drawers to help give everything a place, grouping similar items together so you know just where to look for them.
4. Utilize Your Kitchen Island
Having a kitchen island can give you much more storage and prep space, perfect for hosting holiday festivities. Whether your island is built to blend in with your existing cabinetry or is a one-of-a-kind piece of antique furniture with a butcher block, the storage opportunities are endless. Consider the flow of your kitchen and organize your island drawers accordingly. Are they best for pots and pans? Cooking supplies and equipment? Utensils and small appliances? No matter how you decide to organize your island, make sure it helps elevate and simplify your cooking experience.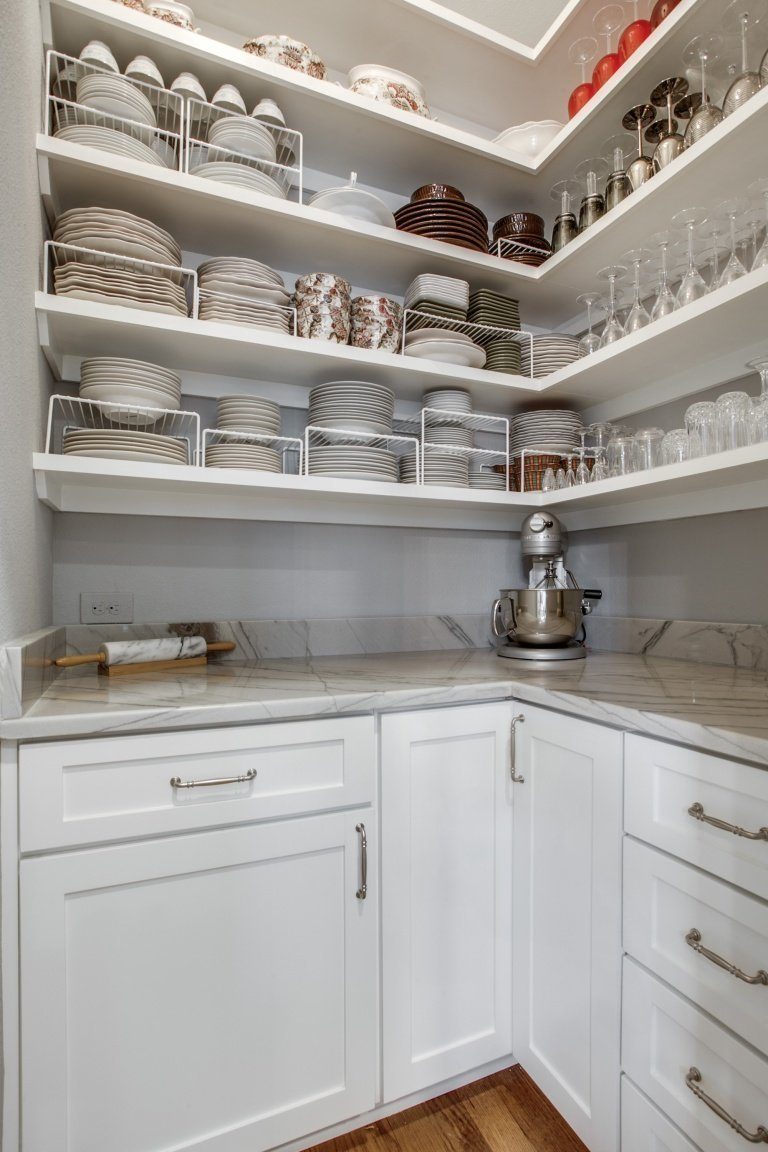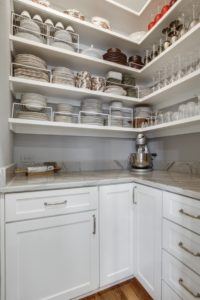 Pro Tip: If your island has built-in appliances, make sure they're all in working order and are cleaned and ready to use before cooking begins.
Learn More: Kitchen Features Worth The Investment
5. Keep It Clean
No kitchen can maintain its organized appeal if it's not kept clean, especially during a long day of meal prep and cooking. During the holidays, try to clean up messes and spills as soon as possible. Wash dishes as you go and empty the trash as often as you need to. Keep everything you're not using put away until you need it so they don't take up space or make your kitchen feel cluttered.
Pro Tip: Having a "trash bowl" or designated space to put things like potato peels, wrappers, and other discarded items can help streamline your cooking process, keep garbage in one area until you can throw it away, and make cleanup more efficient.
Learn More: Holiday Home Updates
Whether you're hosting a small gathering or a large group, the thought of cooking and entertaining during a busy holiday season can be intimidating. Knowing how to get organized for the holidays can help you be prepared and make the most out of the space you have. Start prepping your meal plan and your kitchen space now so you'll be ready when the guests arrive. Let the festivities begin!
Related Images: