The holidays are right around the corner, which means soon, you'll be hosting family for festive gatherings. Before they arrive, you may want to make some updates to your home to get it ready for holiday entertaining. There may not be enough time for extensive renovations. However, here are some easy home updates you can make to your home this holiday season.
Table of Contents
Make a Great First Impression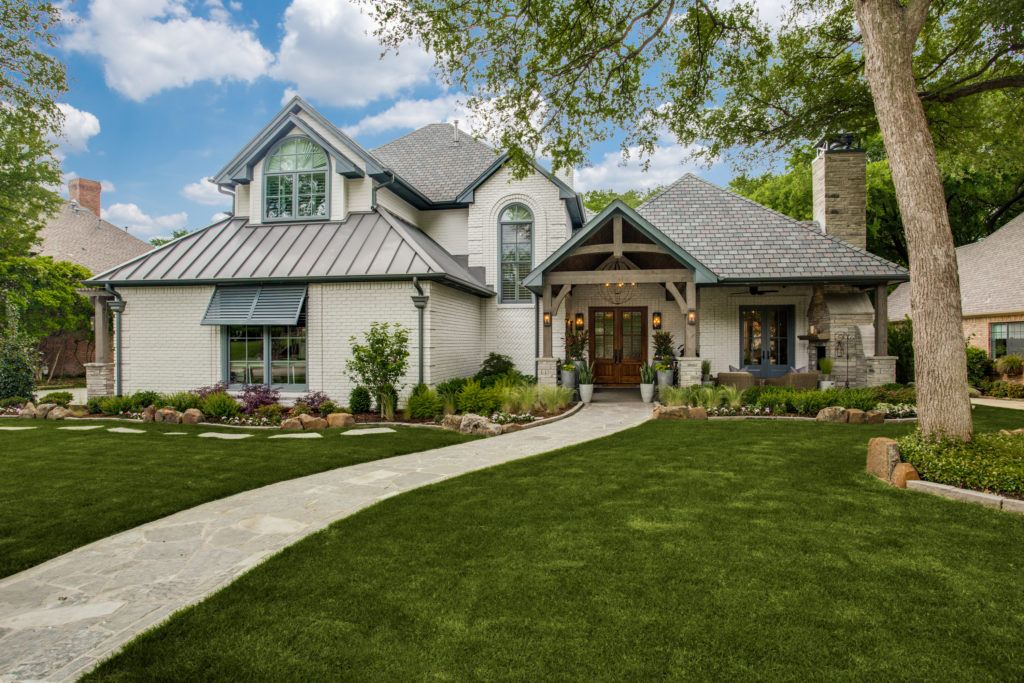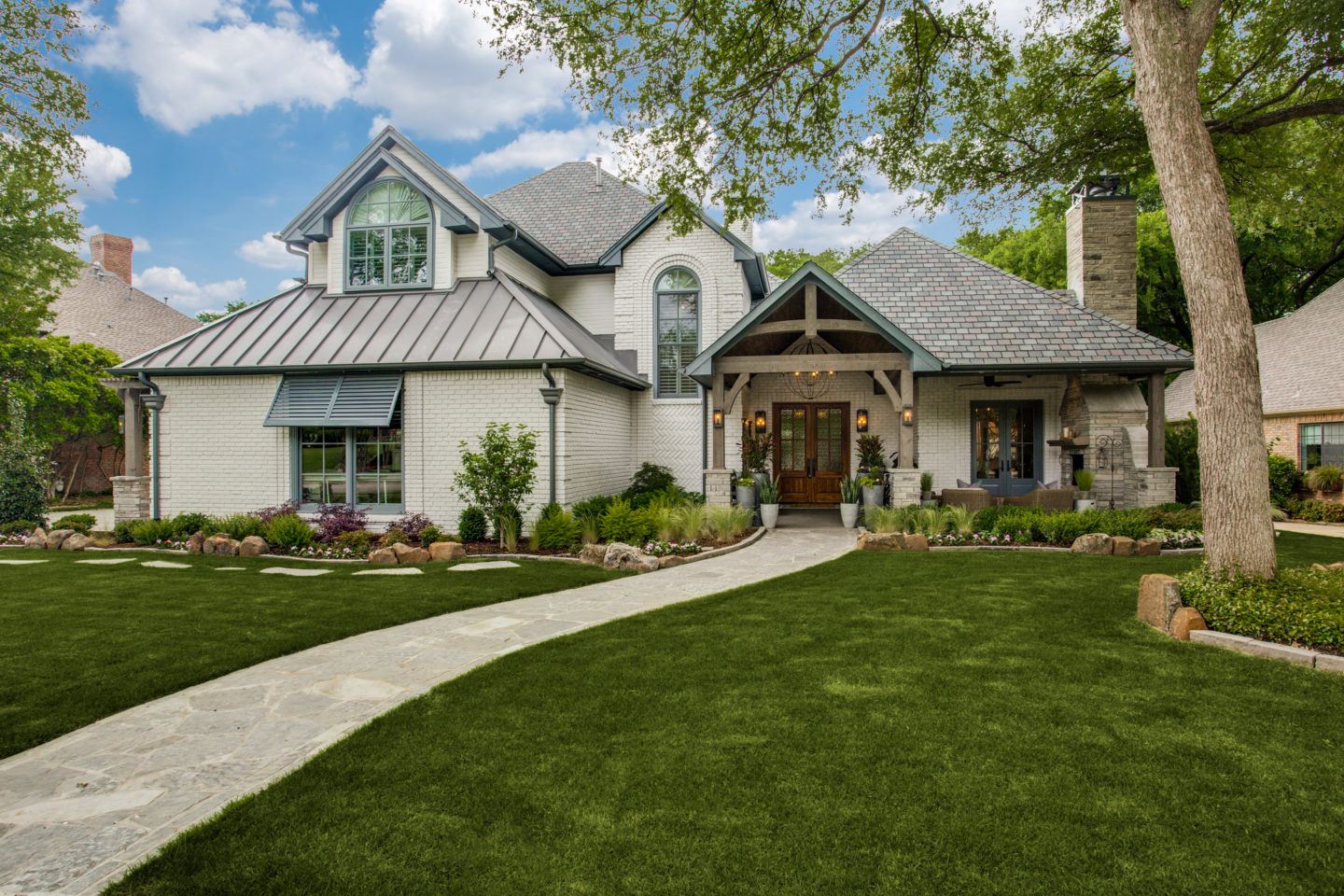 The first thing guests see when they arrive at your home is the entrance. Make sure it shines! This project includes a covered patio, seating area and fireplace, perfect for entertaining. Add a fresh coat of paint, seasonal plants or that holiday touch with a wreath. Throw down a clean, festive welcome mat, and you're all set to welcome your guests.
Learn More: Create an Inviting Space for Guests
Invite Them In
Nothing says "come on in and make yourself at home" quite like a warm and inviting entryway. Place a rug or runner leading down the hall to draw visitors into the rest of the home. Provide a place to hold handbags and shoes. And don't forget to take advantage of the opportunities presented by a banister or side table, that can be decorated to match the season.
Paint
Never underestimate the power of a fresh coat of paint. The possibilities are endless. Paint the walls to give each room an entirely new feeling, and breathe new life into old cabinets or shelves. Give used furnishings a fresh look or add a pop of color to a space that is beginning to feel a bit two-dimensional. Remember, when you use color, you don't have to pick a single shade.
Flooring
With a variety of materials, styles, and colors to choose from, new flooring could be just what your space needs this holiday season. Consider new carpeting in your living areas or a decorative tile in the bathrooms. When choosing your flooring, take a look at your lifestyle and how much traffic each space gets. Then, think about the style of your home. The flooring you choose should reflect your vision for the space.
Cabinet Hardware
One of the simplest home updates you can make to your space is to replace old cabinet hardware. Whether cabinets are painted or stained, new or old, this small change can give your cabinets the facelift it needs. With hardware, you can make your space look clean and modern, transform it into a rustic farmhouse, or elevate it to have a luxurious, high-end feel.
Faucets
Faucets range in price and can be easily installed. A fancy gilded faucet can lend your powder room a high-end feel. A simple one made from chrome can give it classic appeal. Either way, installing new faucets in your kitchen and bathrooms can be an excellent way to spruce up your space.
Learn More: Simple Ways to Update Your Bathroom
Light Fixtures
Light fixtures are like jewelry for your room; the perfect accessory to pull a space together. Consider a sparkling crystal chandelier in your entryway, modern wall sconces in your hallways, or decorative pendants over your island in the kitchen. When choosing a new light fixture, be sure to think about the style you're trying to achieve and how your new fixture will complement the room.
Trim and Architectural Details
Trim and architectural details can elevate the appearance of your room. Crown molding or a chair rail can add contrast to a wall and visual interest to space. If you're going for a more luxurious feel, choose trim with filigreed patterns. If you want your space to have a more crisp and clean appearance, consider going with features that have straight lines. No matter what you choose, trim and architectural details add dimension and character to a space.
New Backsplash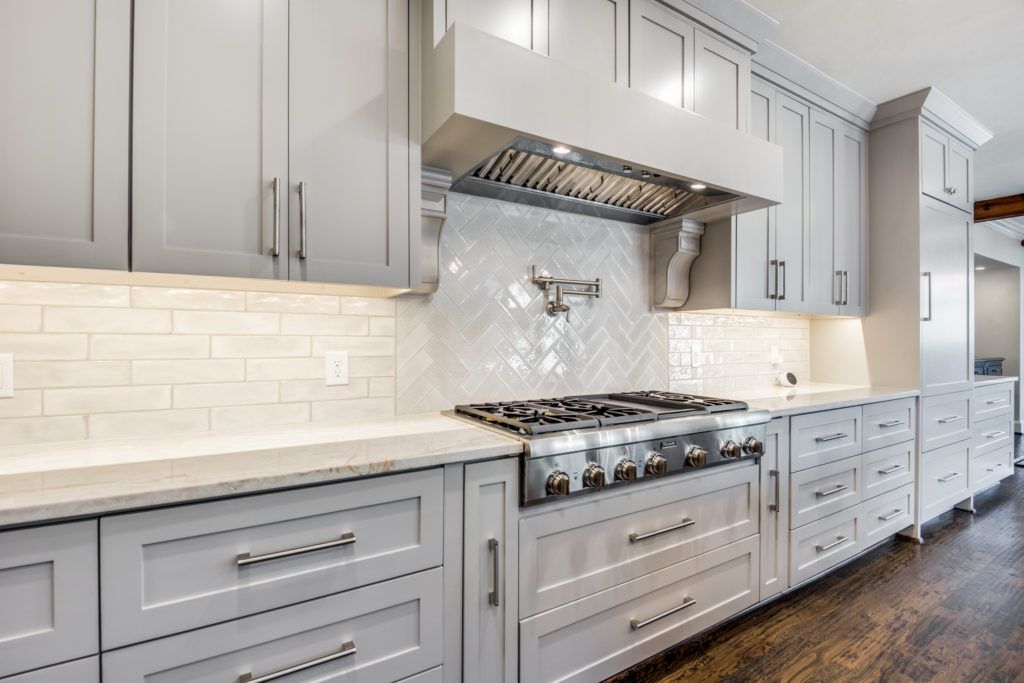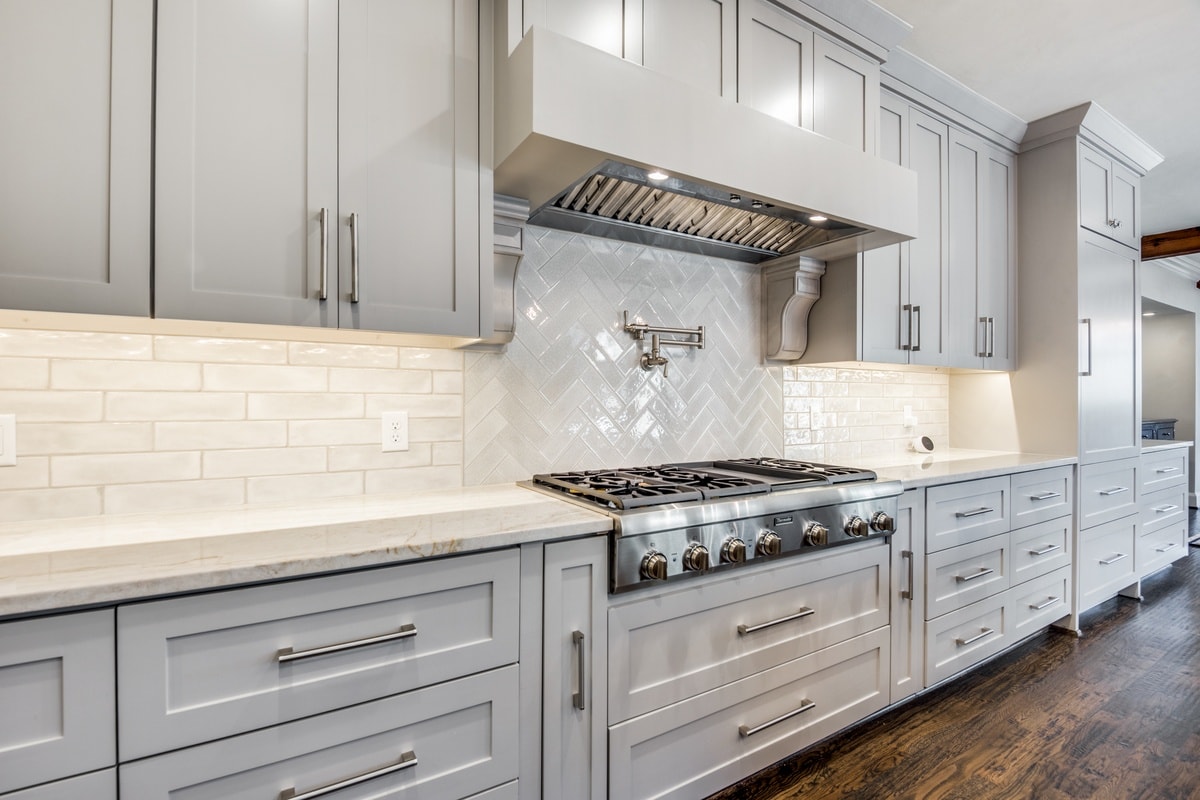 Your kitchen backsplash is a spot that allows you to have some fun and be creative. You can brighten up your kitchen with a colorful tile pattern, make a real statement with decorative tiles, add an antique touch with pressed metal, or go classic with subway tiles in a fun pattern.
Learn More: Easy Kitchen Upgrades That Make a Big Impact
Before inviting guests over for the holidays, spruce up your space with these holiday home updates. Knowing that your home looks its best will give you the confidence to host all season long, making the holidays enjoyable for everyone.
Related Images: