When it comes to aging, there are many more options available today than there were even a decade ago. An increasing number of active adults entering retirement are making plans regarding where they want to spend their time in the future. Many are opting to live in their home and update it with aging-in-place features. For those who want to remain in the comfort of familiarity, updates now can ensure similar safety and support like what's found within assisted-living communities.
Many adult children are making similar plans for elements of their own homes in anticipation of their parents visiting or, one day, living with them. Regardless of how comprehensive the updates, there are many options available to keep aging adults safe, comfortable and secure.
Table of Contents
Aging in Place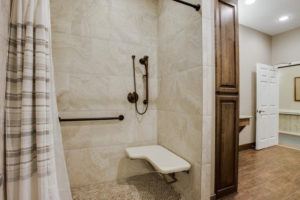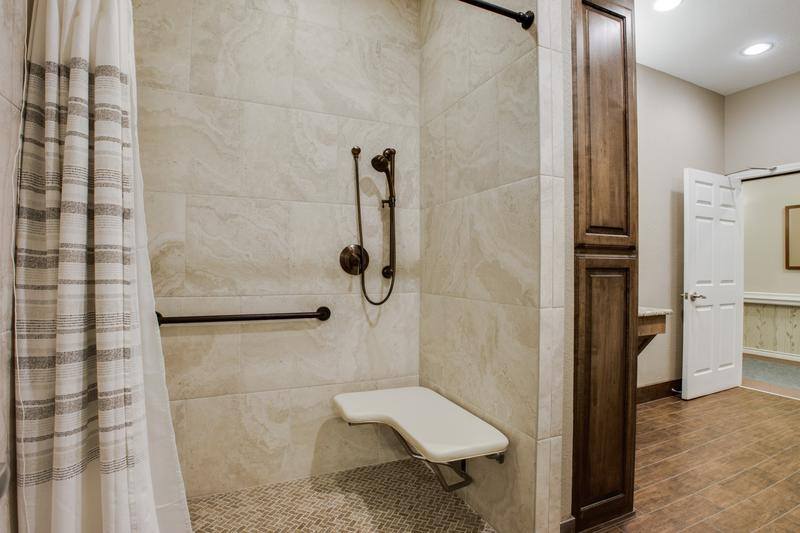 According to the U.S. Census, senior adults now make up the country's fastest-growing population. The first of the Baby Boomers, born between 1946 and 1964, account for 28 percent of today's population and are now in their 60s and 70s. They're having a profound effect on housing, with an understanding of the future and requests for aging-in-place features. Recent studies show that most aging adults want to remain in their homes where they feel comfortable and safe. So it's no surprise aging-in-place home improvements have increased by 68 percent within the last five years.
According to AARP studies, 90 percent of senior adults plan to stay in their own home for as long as possible after reaching the age of 65. For many adults, remaining in their home is less expensive and more comfortable than moving to assisted living. With a variety of universal design and special features, aging in place is increasingly becoming a viable, affordable option for homeowners.
Health and Safety Benefits
Numerous health studies show that aging in place promotes greater happiness and a sense of well-being. It also provides many health and safety benefits. As most people age, they'll likely experience changes that make day-to-day life more challenging, including:
Vision impairment
Hearing impairment
Reduced strength and endurance
Problems with balance and coordination
Weakened immune system
Physical disabilities requiring wheelchair-accessible spaces
By adding simple aging-in-place features, seniors can create a healthier living environment and increase the safety of their home, allowing them to stay in the place they love longer.
Slip Resistant Flooring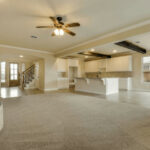 Falls are a leading cause of serious injuries and even fatalities among aging adults. Vision impairments and problems with balance and coordination contribute to thousands of falls each year. Whether it's a senior's own home, or the home of a family member, upgrading to floors with non-slip features can prevent dangerous falls.
According to the Americans with Disabilities Act (ADA) guidelines, carpet and rugs should be securely attached and no more than half an inch thick. ADA-compliant hard-surface flooring with a slip-resistant finish is recommended for kitchens and bathrooms.
Good Lighting
Adequate lighting is important for the safety of all homeowners. But because vision impairments are common among aging adults, it's especially wise to address their particular lighting situation. In fact, by age 75, most people require twice as much light as normal recommended standards. Adding overhead lighting in hallways and walkways, table or floor lamps in reading and sitting areas, and nightlights in bedrooms and bathrooms can increase safety and prevent falls. Switching to LED bulbs with a rated life of up to 50,000 hours will provide brighter light with fewer bulb replacements.
Mobility Ramps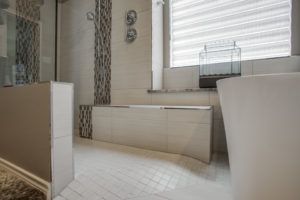 As aging progresses, many adults face challenges with physical mobility that make getting around on their own difficult. Adding ramps to a home's entry and exit points can increase mobility and safety for those who use wheelchairs. Ramps dramatically decrease the fall risks that accompany stairs. Interior threshold ramps can also be installed to create seamless, even surfaces when transitioning from one room to another.
Smart-Home Technology
Technology has become one of the most important aging-in-place features for those who want to stay in their homes. Smart-home technology offers home security, remote monitoring, and medical-alert systems. But, these features aren't just useful for aging homeowners; they also provide peace of mind to family members and caregivers. A Certified Aging in Place Specialist can outfit a loved one's home with a variety of tech features and monitoring systems that promote aging-in-place safety.
Walk-In Bathtubs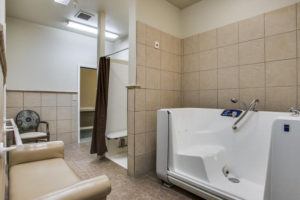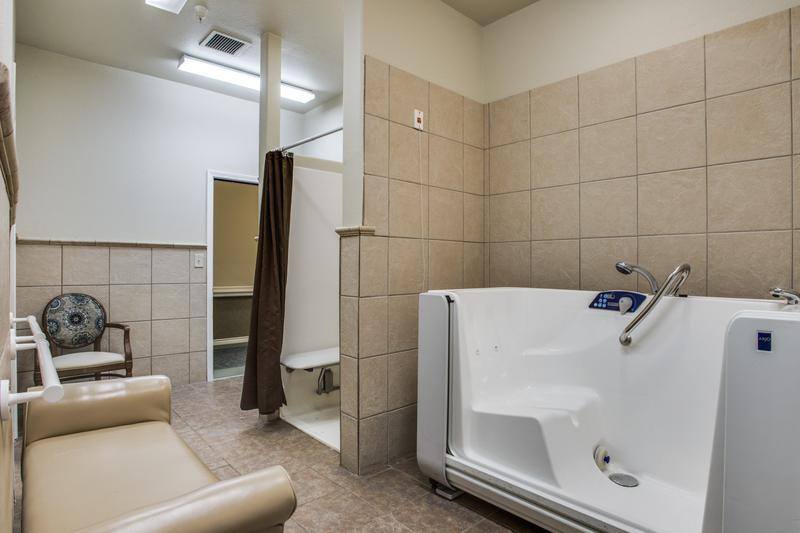 Aging adults are especially vulnerable to falls in bathtubs and showers where the surfaces are slippery. Walk-in bathtubs are great aging-in-place features that increase safety, as well as health benefits. Easy access through a door on the side of the bathtub prevents the need to step over a high ledge. Built-in features like seating ledges and adjustable showerheads create a safer, easier, and more relaxing experience for those with aches, pains and certain medical conditions that restrict movement.
Kitchen and Bathroom Faucets
Touchless faucets on kitchen and bathroom sinks are great for people with grip issues or arthritis pain. Anti-scald faucets protect against sudden bursts of hot water, preventing burns from faucets in tubs and showers. You can also decrease the maximum water temperature on your water heater to 120 degrees or less to make sure the water never gets too hot.
Grab Bars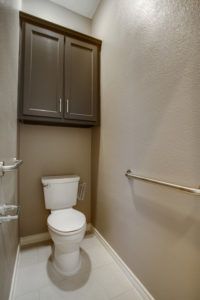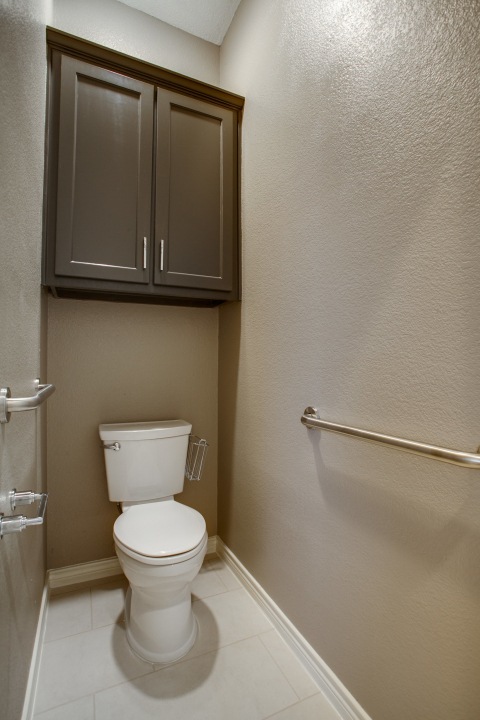 Installing grab bars or railings in high-risk areas increases safety and support for adults vulnerable to slip and fall injuries. Grab bars placed in areas where surfaces get wet and slippery, like bathtubs, showers, and near toilets, are especially important to prevent serious injuries. Grab bars can also be installed in bedrooms to make getting in and out of bed easier and safer.
Multi-Generational Living
Throughout the last decade, multi-generational living spaces have become a popular trend in home construction and remodeling. Many homeowners are choosing to create living spaces under one roof. This not only keeps family members together, but also allows for support of aging parents and grandparents. Most of these renovations include:
Open-access floor plans with separate entrances
Dual master suites
Second kitchens
Lower-level living areas
Living space above the garage
Private wings for each generation
Rental apartments within single-family homes
In-law suites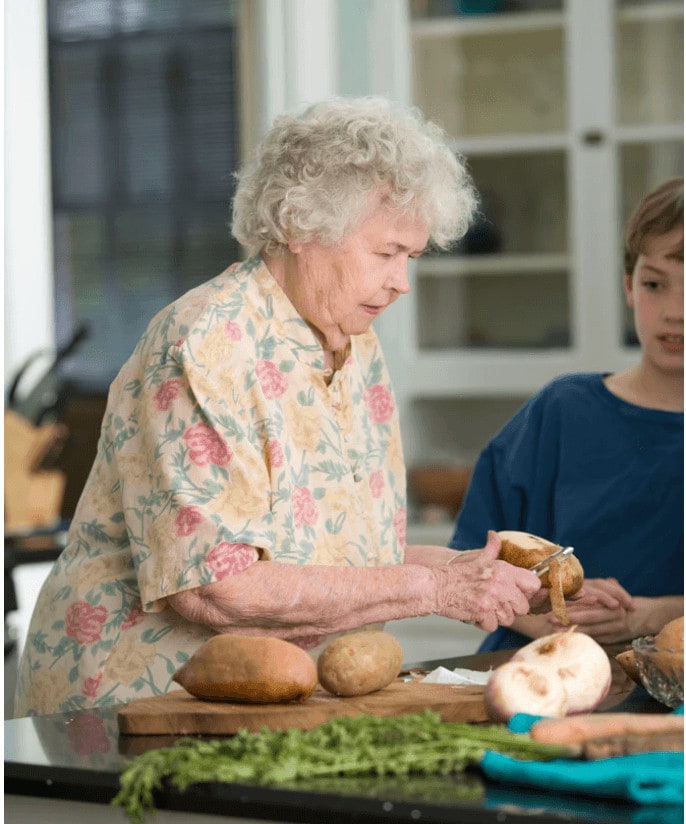 Many adult children can become concerned about their parents living in isolation. Most aging parents live alone and require specialized care. Multi-generational living options provide a viable solution, allowing adult children to care for their loved ones under their own roof.
Learn More: Multi-Generational Living Spaces
Aging in Place
The aging process can be scary – especially if a major health event has changed living circumstances. Whether making preventative plans for the future or addressing an immediate family need, a DFW Improved Certified Aging In Place Specialist can help guide you through multi-generational or aging-in-place home remodeling strategies.