Planning a room addition is a significant undertaking that can exponentially enhance your home's value and utility. However, the process involves intricate details that can be quite overwhelming. The solution lies in hiring a design-build firm, like DFW Improved. With a comprehensive team of professionals who can handle your project from concept to completion, they ensure a smooth, hassle-free experience. In this article, we'll provide you with five essential tips on how you can successfully plan a room addition with a design-build firm.
Table of Contents
Identify the Purpose of the Room Addition
The initial step involves determining the function of the proposed room. Whether it's a luxurious master suite, a sunlit sunroom, or a private home office, the purpose of the space dictates design aspects and materials required.
With DFW Improved, you have access to professional designers who work closely with you, understanding your needs and vision. They can help you envision how the new room would serve your immediate requirements while considering its long-term functionality.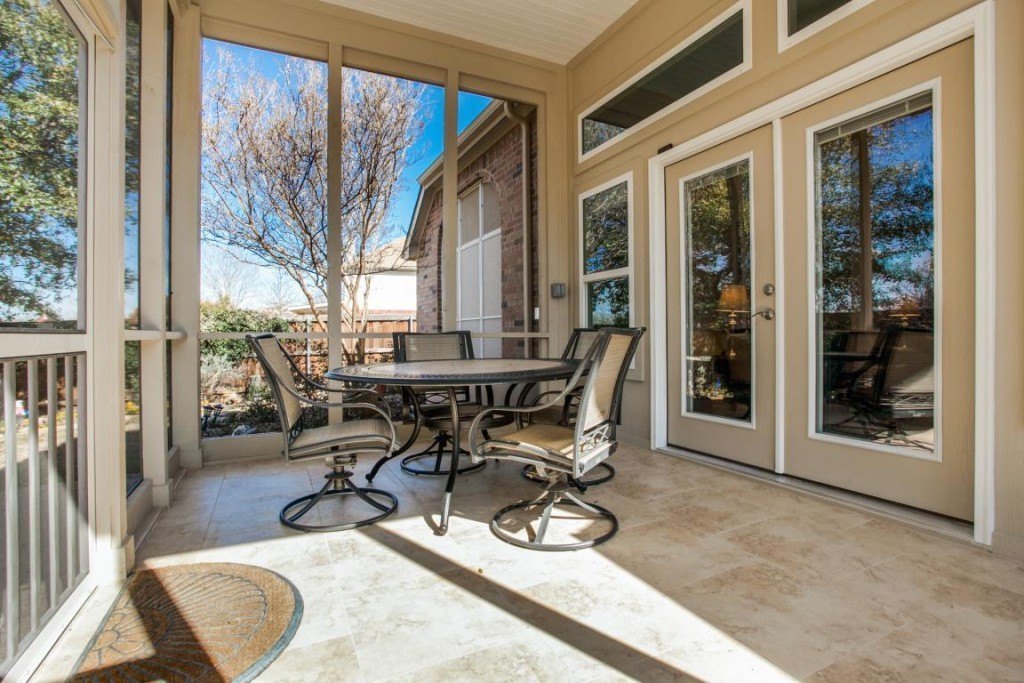 Related: Home Addition Ideas: Where to Start
Budget Planning with Expert Guidance
Budgeting is a critical aspect of room addition planning. It influences the project's scope, materials, and design. DFW Improved helps you craft a detailed budget that includes construction costs, permits, utility connections, and potential unforeseen expenses.
The firm's comprehensive budgeting assistance ensures transparency, preventing cost overruns and keeping your project on track. Plus, with options for financing your project, they make the process even more manageable.
Craft an Impeccable Design and Layout
The design of the new space must complement your home's existing style and layout. DFW Improved's in-house designers bring their expertise to create a seamless integration between the new room and the existing structure.
They consider how the new room will interact with your home's current layout and the outside environment. The design professionals also maximize natural light and views to make your new space feel more spacious and welcoming.
Experience Seamless Execution with the Right Professionals
Executing a room addition demands a high level of professional expertise. With a design-build firm like DFW Improved, you receive a full spectrum of services.
From architects and designers to skilled contractors, the team ensures that your vision is translated into reality. They uphold the project timeline, respect your budget, and maintain the highest standards of workmanship, ensuring your satisfaction throughout the project.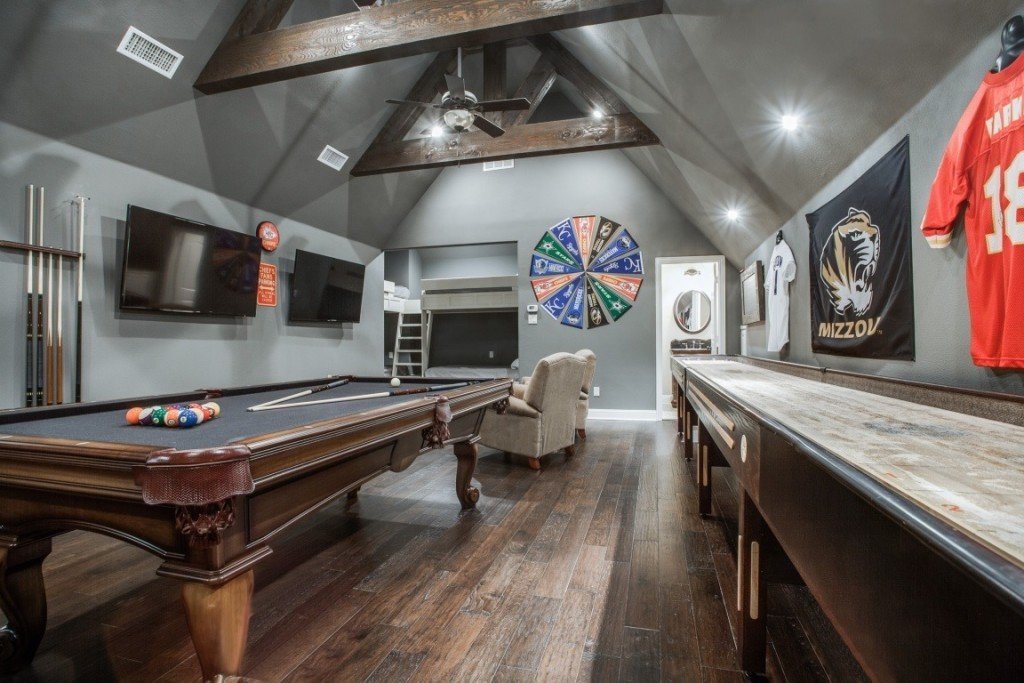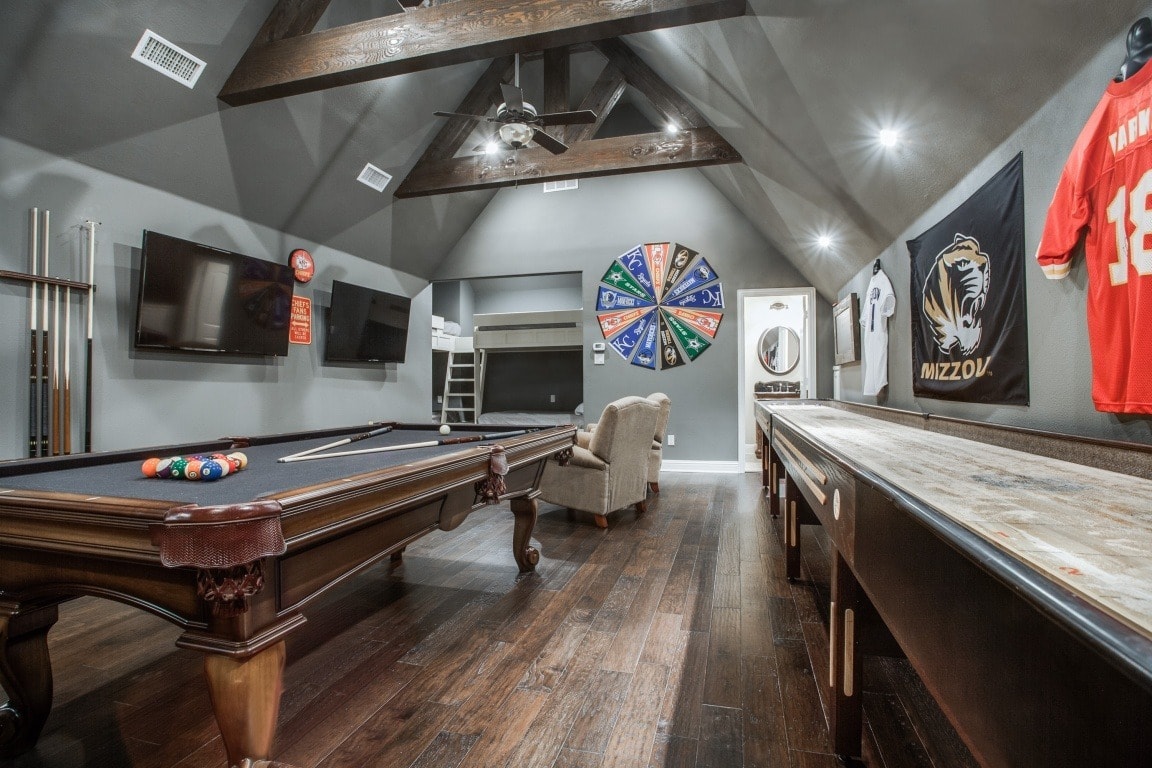 Related: Add Value with an Attic Renovation
Navigate Legal and Zoning Regulations Effortlessly
Understanding local legal and zoning regulations is a critical aspect of planning a room addition. A professional design-build firm will handle the intricacies of property setbacks, height restrictions, and other construction guidelines.
DFW Improved takes responsibility for obtaining necessary building permits and securing approval from local building departments. This ensures that your room addition project adheres to local rules and regulations, avoiding fines or work reversals.
Planning a room addition can be a breeze with a design-build firm like DFW Improved. By understanding the room's purpose, meticulous budget planning, crafting an impeccable design, employing the right professionals, and navigating legalities, they ensure your room addition enhances your home and lifestyle. Ready to embark on this journey? Plan with confidence! Reach out to our team for room addition insights.
Should Ask Questions When Considering a Room Addition:
What is the function of the proposed room? Understanding the purpose of your room addition will guide the design process, helping your contractor determine the right layout, materials, and features needed for the space.
Do you have a budget for this project? A well-planned budget is essential for a successful room addition. Ask your contractor if they can help you account for all costs, including construction, permits, utility connections, and potential unexpected expenses.
Do you have in-house designers who can ensure the new room complements my home's existing style and layout? The new room should seamlessly integrate with your current home design. Ensure your design-build firm has experienced designers who can make this a reality.
How do you handle the execution of a room addition? From design to construction, the process of adding a room to your home requires a variety of professional expertise. Ask how the firm manages the process and ensures that the addition is in line with your vision.
How will you handle local legal and zoning regulations? It's important that your room addition project adheres to local rules and regulations. Ask your contractor how they navigate these complexities to avoid fines or work reversals.
What financing options do you provide? Home remodeling can be a significant investment. Find out what financing options your design-build firm offers to make the process more manageable.
How do you ensure the project stays on schedule and within budget? Delays and cost overruns can cause stress during the remodeling process. Ask how your contractor plans to avoid these issues and ensure the project stays on track.
How do you handle unexpected issues or challenges that arise during the project? Despite careful planning, unexpected problems can arise during construction. Knowing how your contractor handles these challenges will give you peace of mind.
Can you provide references from previous clients who have had similar room additions? Hearing from previous clients can give you a clearer idea of what to expect from the firm. Ask if they can provide references or testimonials.
What is your process for communication during the project? Regular updates and open communication are crucial for a successful remodeling project. Ask your contractor about their communication strategy to keep you in the loop throughout the project.
What will this room be used for? A clear understanding of the room's purpose will help guide design decisions and make the best use of the space.
What is my budget for this project? Considering the cost of materials, labor, permits, and potential unexpected expenses, creating a comprehensive budget for your room addition is essential.
How can I ensure the design of the new room matches the style of my home? You'll want the new addition to feel like a natural extension of your home. Working with a design-build firm with in-house designers can help achieve this.
Who will be handling the various aspects of the project? Knowing who is responsible for the project's different parts, from design to construction, will help ensure the room addition aligns with your vision.
How will I navigate local legal and zoning regulations? Ensuring your room addition adheres to local rules and regulations is crucial. A professional design-build firm can navigate these complexities on your behalf.
How will I finance this project? Consider whether you'll pay out of pocket or if you'll need financing options. A design-build firm might offer assistance in this regard.
What will I do if the project goes over schedule or budget? Having a plan in place to deal with potential delays or cost overruns can help keep the project on track.
How will I handle unexpected challenges that arise during construction? Even with careful planning, unexpected issues can occur. It's essential to know how you'll handle these situations, whether that means working closely with your contractor or adjusting your plans.
Can I talk to previous clients of the design-build firm? Hearing about others' experiences can give you a better idea of what to expect from the process.
How will I stay informed about the project's progress? Regular updates are key to keeping the project running smoothly. Ask your design-build firm how they plan to communicate with you throughout the project.