Often overlooked, your attic has the potential to be more than just a place for storing Christmas decorations. If you're not using your attic for something other than storage, you might be wasting a perfect living space. Many homes have room upstairs to accommodate a family's needs with an attic renovation. The absence of finished walls and a solid floor distracts people from finishing the attic space. This room addition or conversion of an attic can seem daunting. After all, only some homeowners possess the carpentry skills needed for such a conversion. But, with the right plan and contractor, an attic renovation can add usable space and value to your home.
Table of Contents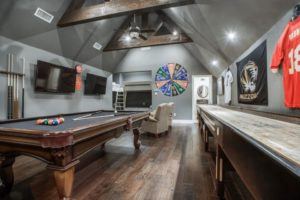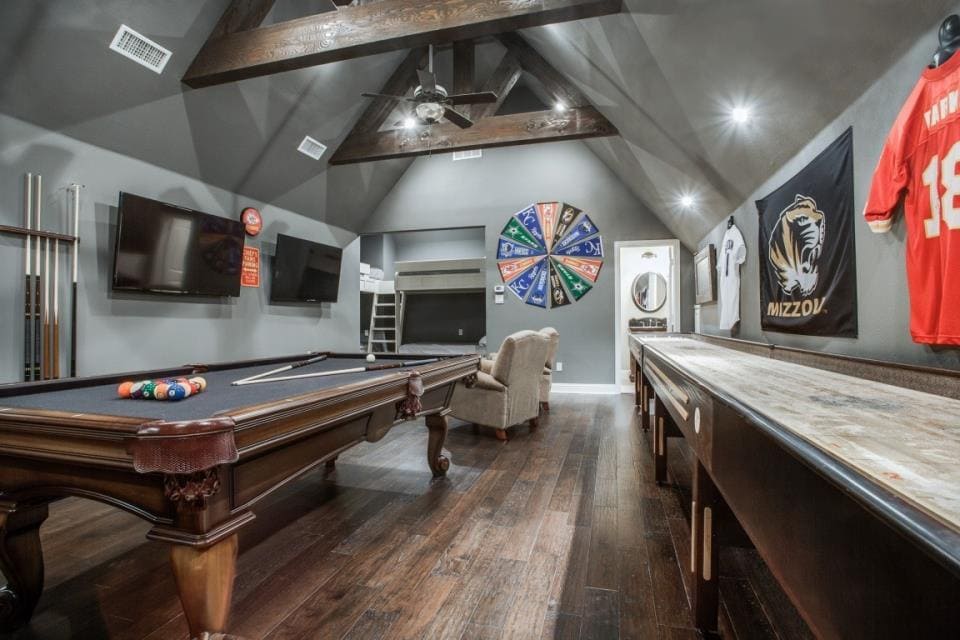 Attic Renovation Ideas
With a bit of creativity and the right approach, an attic renovation can transform this often overlooked space into a valuable living area that enhances your home's comfort, functionality, and resale value.
An attic renovation can give you the ability to create a variety of different spaces for your family to utilize. Consider finishing out attic space to add a:
Small Apartment
Office Space
Play Area
Safe Room
Art Studio
Home Theater
In-Law Suite or Guest Room
Assess Your Attic Space
Before you start your attic renovation, you need to assess your attic space to determine its condition, structure, and layout. Our professional contractors can help you evaluate your attic's potential and determine the most suitable renovation options for your needs, budget, and local building codes.
Here are some factors to consider when assessing your attic space:
Structural integrity: Ensure your attic has adequate structural support, insulation, and ventilation for a safe and comfortable living space. A contractor can inspect your attic for any signs of water damage, mold, pests, or other issues that may affect the renovation process and indoor air quality.
Size and shape: The size and shape of your attic will influence the type of renovation you can do. Consider the ceiling height, floor space, roof pitch, and accessibility of your attic to determine the most practical use of the space.
Building codes: Check with your local building department to ensure your attic renovation project complies with local codes and permits. Some building codes may require specific features such as fire-resistant materials, egress windows, and smoke detectors, depending on the intended use of the attic.
Budget: Set a realistic budget for your attic renovation project based on the scope, complexity, and quality of the work you want to do. A contractor should be able to provide you with a detailed estimate of the costs and help you prioritize your goals based on your budget and timeline.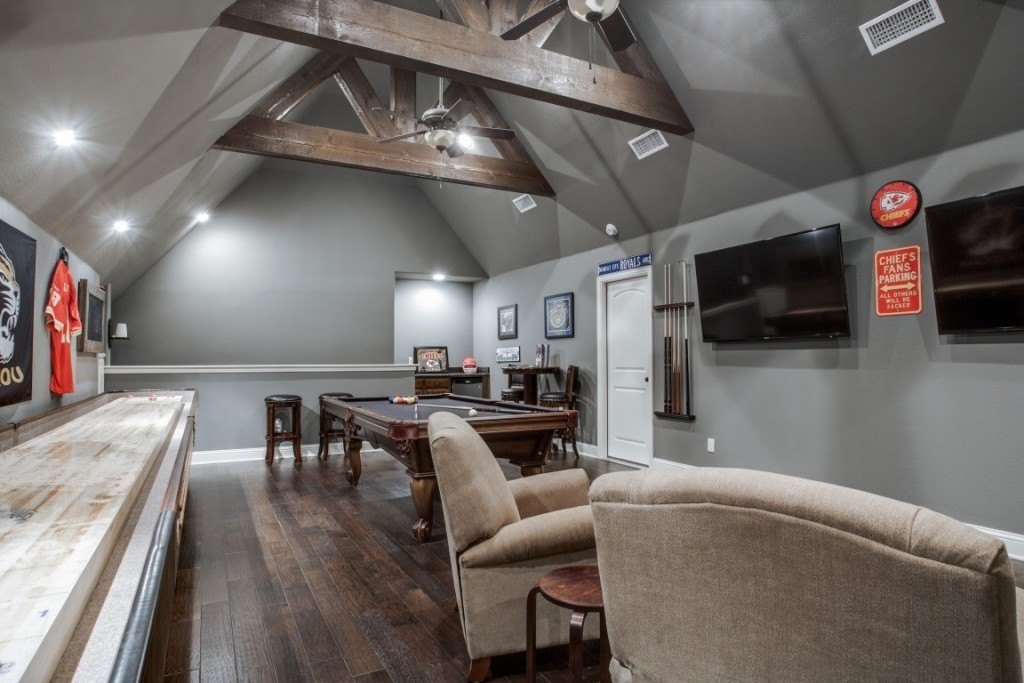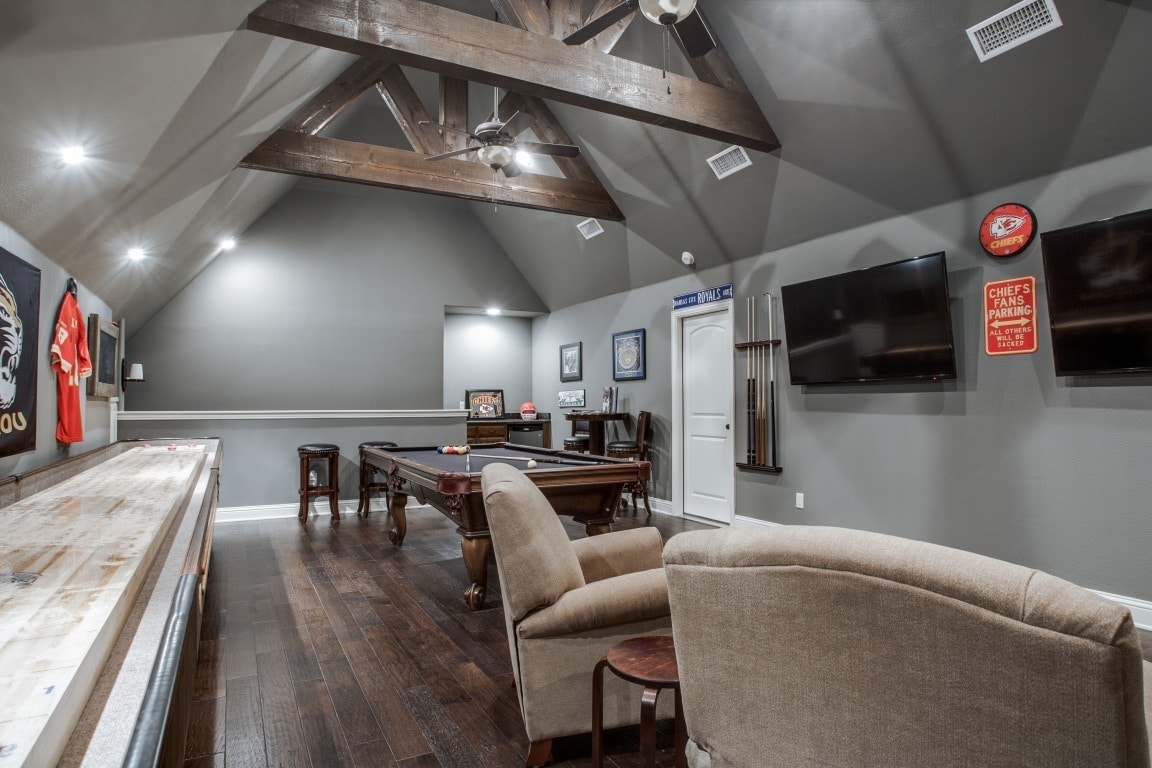 Renovation Considerations
For the most part, attics are simply "unfinished" rooms. The renovation possibilities are endless and only limited by your imagination. What is realistic and practical will, of course, depend on how much room you have to work with and how much you're willing to spend. Some spaces may need more work than others. Consider these factors before you start your renovation.
Learn More: Going Up? How to Plan an Attic Renovation
Bedroom
Transform your attic into a cozy and private bedroom that retreats from the rest of the house. With the proper insulation, lighting, and furniture, you can create a comfortable and functional space that maximizes the use of the available area.
Home Office
If you work from home or need a dedicated workspace, an attic home office may be the perfect solution. With ample natural light, sound insulation, and ergonomic furniture, your attic can become a productive and inspiring environment that enhances creativity and focus.
Playroom | Game Room
If you have kids, an attic playroom can be a fun and practical way to keep their toys and games out of the main living areas. You can add built-in storage, soft flooring, and creative design elements that reflect your children's interests and personalities. As they get older this room can transform into a game room perfect for games, movies, hanging out!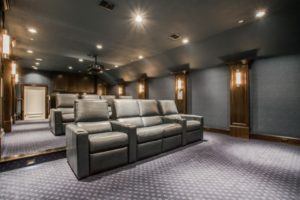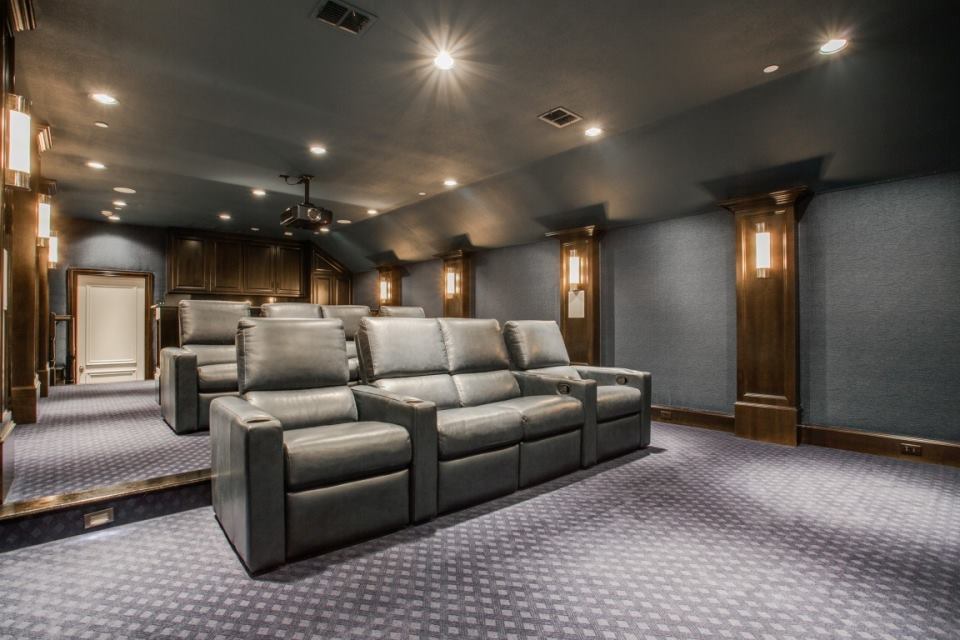 Entertainment Room
If you love to entertain guests or host movie nights, an attic entertainment room can be a great addition to your home. With the right soundproofing, lighting, and seating, you can create a comfortable and immersive space that enhances your home's entertainment options.
How to Execute Your Attic Renovation Project
Once you have chosen your attic renovation plan, it's time to execute your project. Our design build team can help you with everything – the design, permits, materials, and construction of your attic renovation, ensuring that your project meets your expectations and exceeds your standards.
Here are some tips to ensure a successful attic renovation project:
Hire a reputable and licensed contractor: A professional contractor can guide you through the renovation process and ensure your project complies with local building codes and permits. Check their credentials, experience, and references before you hire them.
Plan the details: Work with your team to plan the details of your renovation, including the layout, materials, fixtures, and finishes. Discuss any special features, such as built-in storage, skylights, or custom furniture, that you want to include in your attic renovation.
Inspect the progress: Keep an eye on the progress of your renovation and communicate regularly with your contractor. Check the quality of the work, the timeline, and the budget to ensure that everything is on track and meets your expectations. If you have any concerns or issues, address them promptly with your contractor.
Add finishing touches: Once your renovation is complete, add the finishing touches that make your attic a comfortable and inviting living space. This may include painting the walls, adding decorations, installing window treatments, and furnishing the space with comfortable and functional pieces.
Benefits of an Attic Renovation
An attic renovation can offer many benefits for you and your home, including the following:
Increased living space: An attic renovation can provide you with valuable living space that can be used for various purposes, such as a bedroom, home office, playroom, or entertainment room.
Added comfort: With the proper insulation, ventilation, and heating/cooling systems, your attic can be a comfortable and energy-efficient living space that enhances your home's overall comfort.
Enhanced functionality: An attic renovation can help you better utilize the available space in your home, providing you with more storage, entertainment, or workspace options that meet your specific needs and lifestyle.
Improved home value: An attic renovation can add significant value to your home, increasing its resale value and attractiveness to potential buyers. A well-designed and executed attic renovation can set your home apart from the competition and make it more appealing to a broader range of buyers.
Conclusion
In conclusion, an attic renovation is an innovative and practical way to add value to your home while improving your quality of life. By assessing your attic space, choosing a suitable renovation plan, and executing your project with the help of DFW Improved, you can transform your attic into a valuable and comfortable living space that enhances your home's overall appeal and functionality.
In need of an attic renovation contractor? Contact us today for a free estimate!