Estimated reading time: 6 minutes
Have you been dreaming about updating your home but haven't been sure where to start? Minor home improvements are often easy to tackle, but a multi-room transformation can be a daunting prospect and leave you asking where to start when remodeling your home.
Every room design needs to work together in a new look. When you take on a large project, figuring out what's possible and practical can be overwhelming if you don't take a carefully planned approach. To get you moving in the right direction, we'll detail where to start.
Where to Start When Remodeling Your Home
Your remodel project starts with your plan. The more detailed you make that plan and the more you research, the easier it will be when it comes time to execute your project.
Creating a plan includes comparing the look and function of your current home and your ideal home. Identify the gaps between the two and start making lists of smaller projects within your overall remodel job.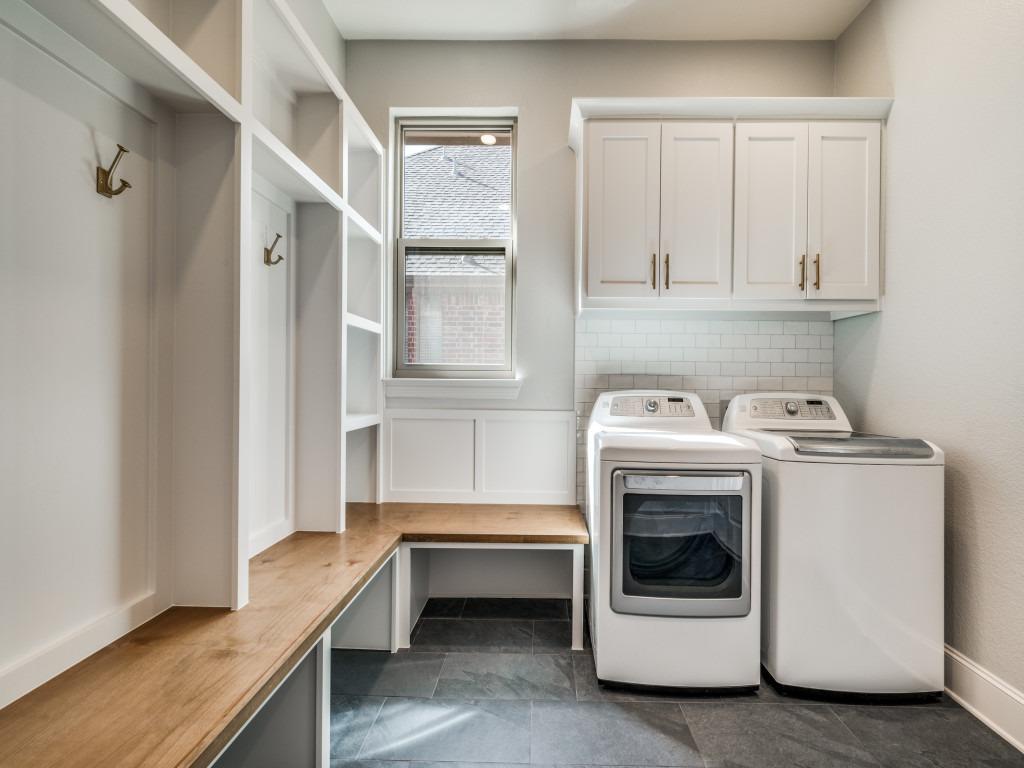 Set priorities, making a list of the "must-haves" and a list of the "nice-to-haves" to make sure you stay within a realistic budget. With those lists, note DIY projects and those that will require a professional. Doing so will help you stay within budget, accomplish more goals, and determine what types of contractors will offer the most value.
What Is Your House's Purpose?
Before you start making changes, you need to understand the purpose of the home renovation. Most renovations aim to fix problems, including issues with the house and the gap between your needs and what the house provides.
Walk from one room to the next and find out what's limiting its potential. Your first step should be the basics of livability. That means making sure any plumbing, electrical, insulation, and structural problems are considered.
Many of the basic problems will be ironed out in due course as you reshape the room. Still, it's important that you're aware of them so that no stone is left unturned in each room.
The overarching concern in each room comes down to how it fits the needs and wants of the people using it. In most instances, that means evaluating three functional aspects — space, storage, and lighting. If you can maximize each, you'll be well on your way to an ideal home.
Is your bedroom closet overflowing? Is there no place to put your huge flat screen in the den? Does a room feel shut off and uninviting?
These are the kinds of questions you should ask yourself as you move about the home.
Try to find solutions with your current arrangement. When you get as close as possible to a solution, you can decide on a remodel job to get you over the edge, saving you time and money.
What Is the House's Style?
Everything needs to mesh, so before you start tearing down walls in the bathroom, figure out how your vision fits in with the rest of the house. Updating one room is simple enough. But when you remodel multiple rooms, you have to plan every room before you settle on anything for one room.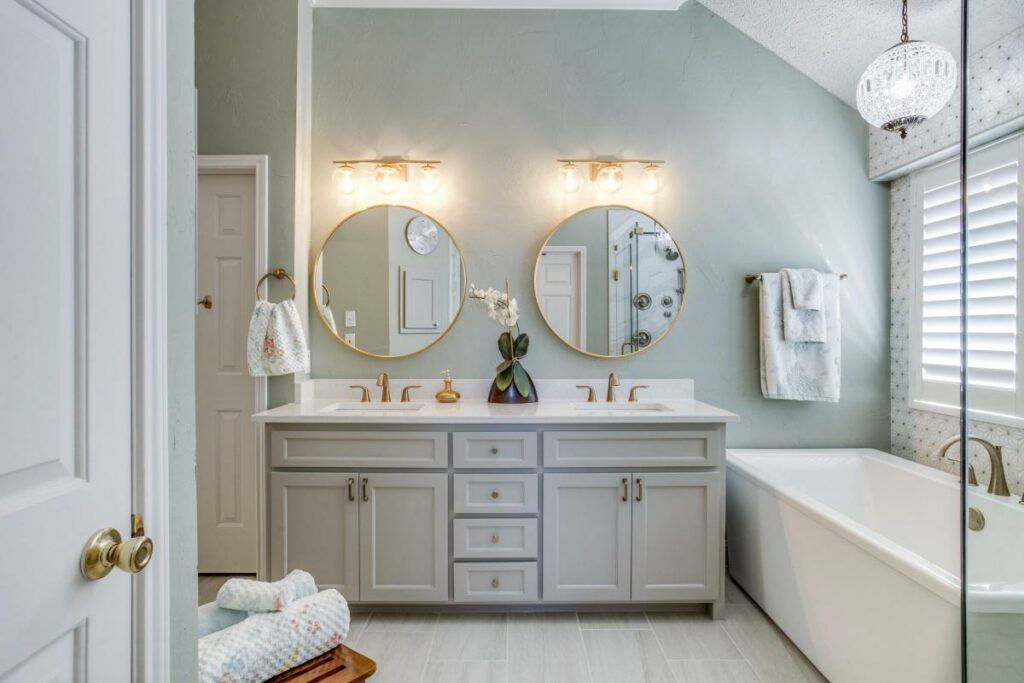 You may have the living room planned out, but if it won't coordinate with the possibilities for the kitchen, you'll have to make adjustments. If you're changing the style of the entire house, consider working with an interior designer.
An interior designer can lend their expertise in determining how your desires can come to fruition in your space in the most cost-effective way. Before calling one in though, make sure you work out a detailed idea of what you want. Interior designers can sometimes take loose ideas and runoff in their own direction with them, and you risk ending up with their dream home, not yours.
Think Toward the Future
What are your goals for the future, and how can your remodel help you to that end?
Any remodel, whether it's a simple home bathroom remodel or a complete overhaul, should be done with the present and future in mind. If you're planning on selling the house, for example, starting with the kitchen is one of the better home remodel ideas to boost your home value.
If you plan on living in your home long-term, you may have different priorities. In many instances, you'll want a home that can meet your changing needs. You may want to talk to a contractor about more universal designs instead of what will add the most value.
Budget and Timeline
When you know the changes you wish to make, you need to figure out your budget so you can whittle down what's possible. Basic research online can show you average costs for various projects to give you a starting point.
Your budget and timeline should be reasonable plans that you can stick to through completion. With that in mind, you also need flexibility. Unexpected challenges will arise, contractors may find more issues, and delays may happen, so you'll need extra budget and time to absorb them.
Choose Your Contractors with Care
If you have extensive renovation plans, follow up with your local government office to determine what permits you'll need before starting. After getting those organized, you can look for contractors.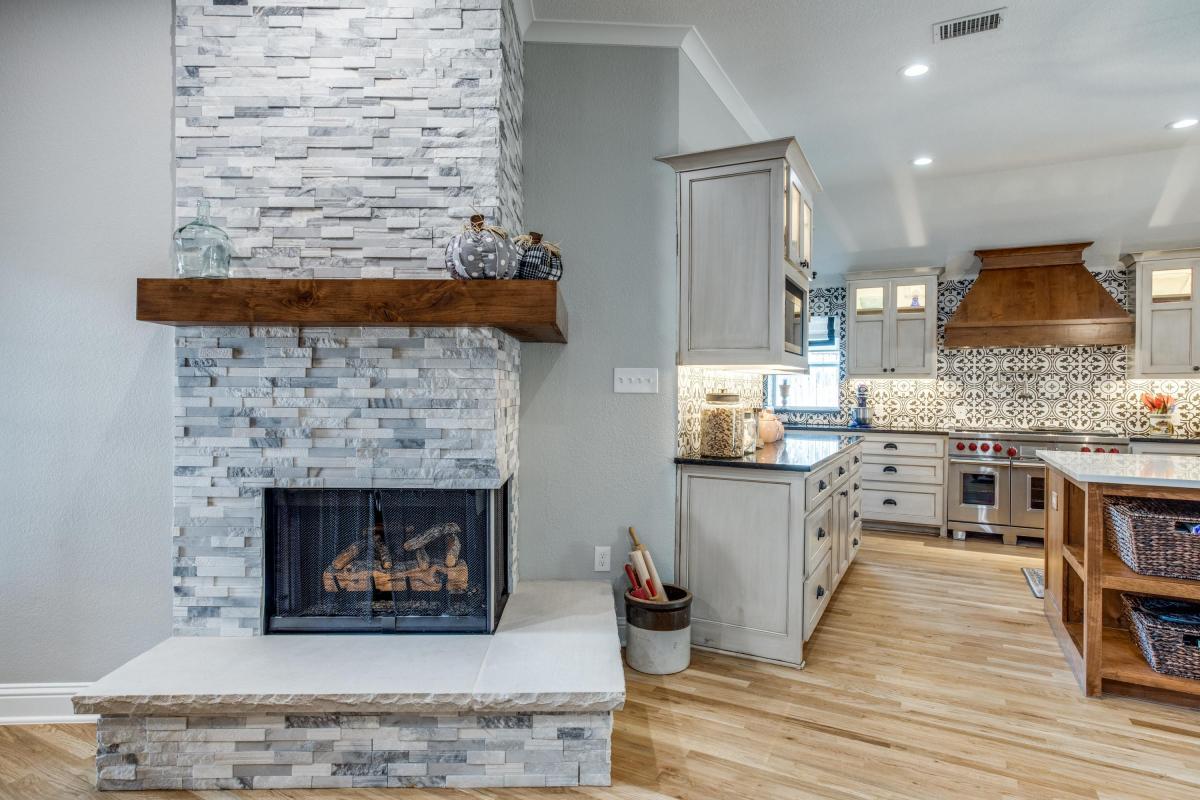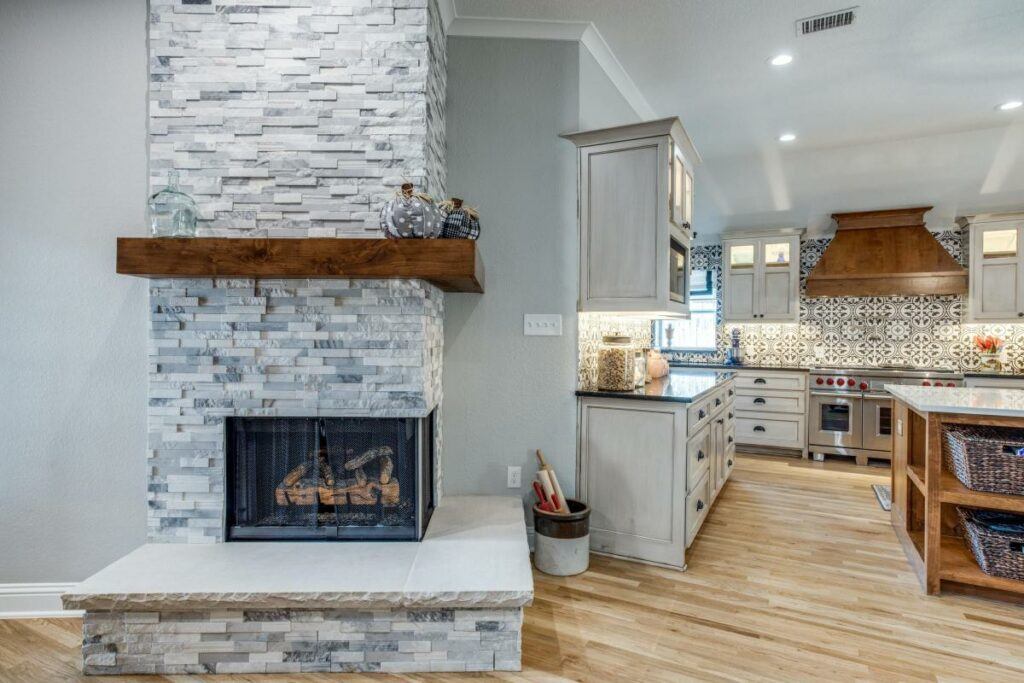 It's critical to get multiple quotes on large projects. You'll find price differences between services, but that doesn't mean you should jump on the lowest price. Value comes from a combination of price and several other factors, including:
Builders insurance
Warranties
Scope of work
Customer reviews
Let's say a builder gives you a price and explains their process. Another builder may be more expensive, but their process will take less time and effort. The price is different, but the value may be better with the more expensive contractor.
Start with a Plan
Wondering where to start when remodeling your home? You may think it's a home kitchen remodel or an upgraded bedroom, but you don't start with a room. You start with a plan, one that solves issues now and into the future.
Remodeling can be nerve-wracking when you start finding more problems. In truth, a remodel is an exciting opportunity, and you can realize that with the help of honest, professional designers.
Contact our team at DFW Improved to learn more about how to start a home remodel and how our designers can help you turn your vision into a reality.
The 5 Best General Contractors in Carrollton, Texas

DFW Improved is honored to be named one of the best 5 general contractors in the Carrollton, Texas area! We've been recognized for our work to achieve total client satisfaction and loyalty, and we are eager to do the same for you and your home remodel project!

Learn More