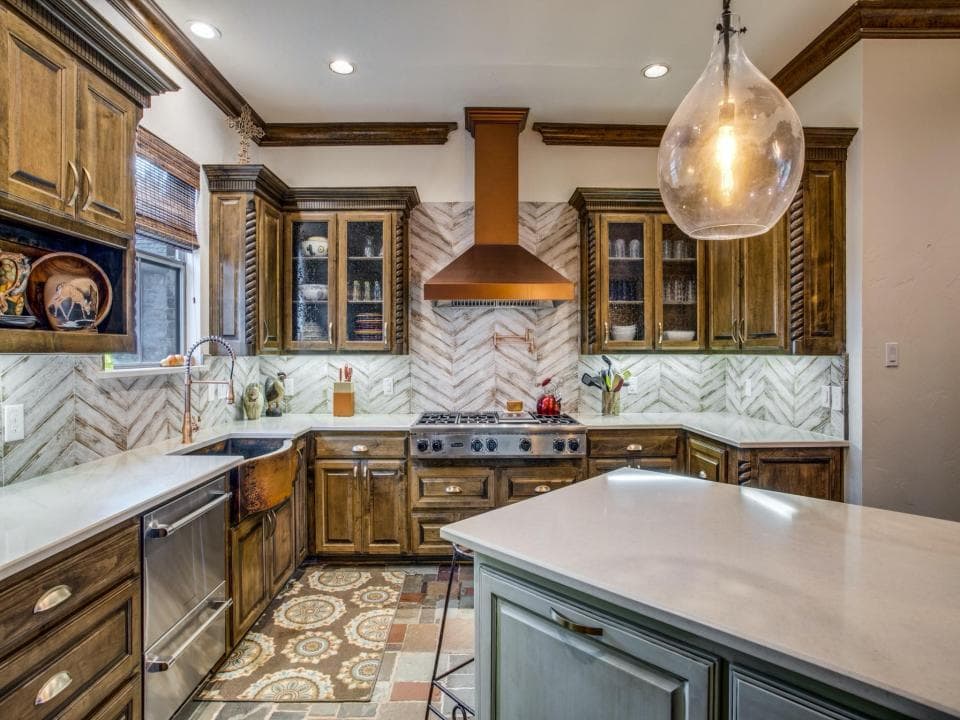 Finding a dependable contractor can be frustrating for a homeowner. DFW Improved provides you with a team you can count on, so you'll have the trust you need from start to finish.
DFW Improved exceeded my expectations by being accessible during our project. Someone was always available if I had questions or concerns. Everyone was wonderful to work with from the painters to the tile installers. The team was trustworthy, and professional, and made the process a lot easier.
Recent Jobs and Reviews in Celina, TX
Job Locations and Reviews
Complementary consultation for kitchen remodel, door replacement, flooring, trim, and paint.
Complementary consultation with architect to discuss home addition, outdoor living space, etc.
Complementary consultation for home remodel. Addition, bathroom, kitchen.
Complementary consultation for outdoor living space, kitchen remodel, sunroom, cabinetry, countertops, tile, wood flooring.
Complementary consultation for kitchen remodel, fireplace, remodels, sheet rock and texture, paint. Cabinetry, countertops, tile, appliances, trim, windows.
Master suite, closet, and master bathroom remodel
We added some cabinets in the living room with some floating shelves, we made some modifications to the media room, relocated some book shelves and did some painting for Mr. and Mrs. Rosso. I truly enjoyed working with this couple and very much look forward to working with them again on all of their projects! They are SUPER awesome to work with!!!
Complementary consultation for kitchen remodel, bathroom remodel, exterior doors and windows. Cabinetry, countertops, tile, paint, plumbing, lighting, framing, trim.
Complementary consultation for kitchen remodel. Cabinetry, carpentry, electrical, plumbing, countertops, paint.
We did a kitchen remodel for Mr. and Mrs. Brayden. They're new kitchen came out absolutely gorgeous with new tile for the backsplash and the floors along with new countertops with a waterfall edge. Mr. and Mrs. Bread were awesome to work with and I hope that we get to work with them again in the future!
Get Inspired by Our Kitchen & Bath Projects in Celina TX
Imagine Your Home Improved.
---
A home renovation is always a complex task whether it's a tiny bathroom, a kitchen update, or a new room addition. For most homeowners, making important design decisions for new products, building materials, colors and finishes is overwhelming. Choosing things that enhance the style of your home and provide updated design appeal can be difficult, but visiting a local showroom can make your design decisions much easier.
---
Ready for your very own DFW Improved experience?
Schedule a visit to showroom today or contact us for an estimate for your remodeling project!

Request Your In-Home Estimate Now
Request Your In-Home Estimate Now