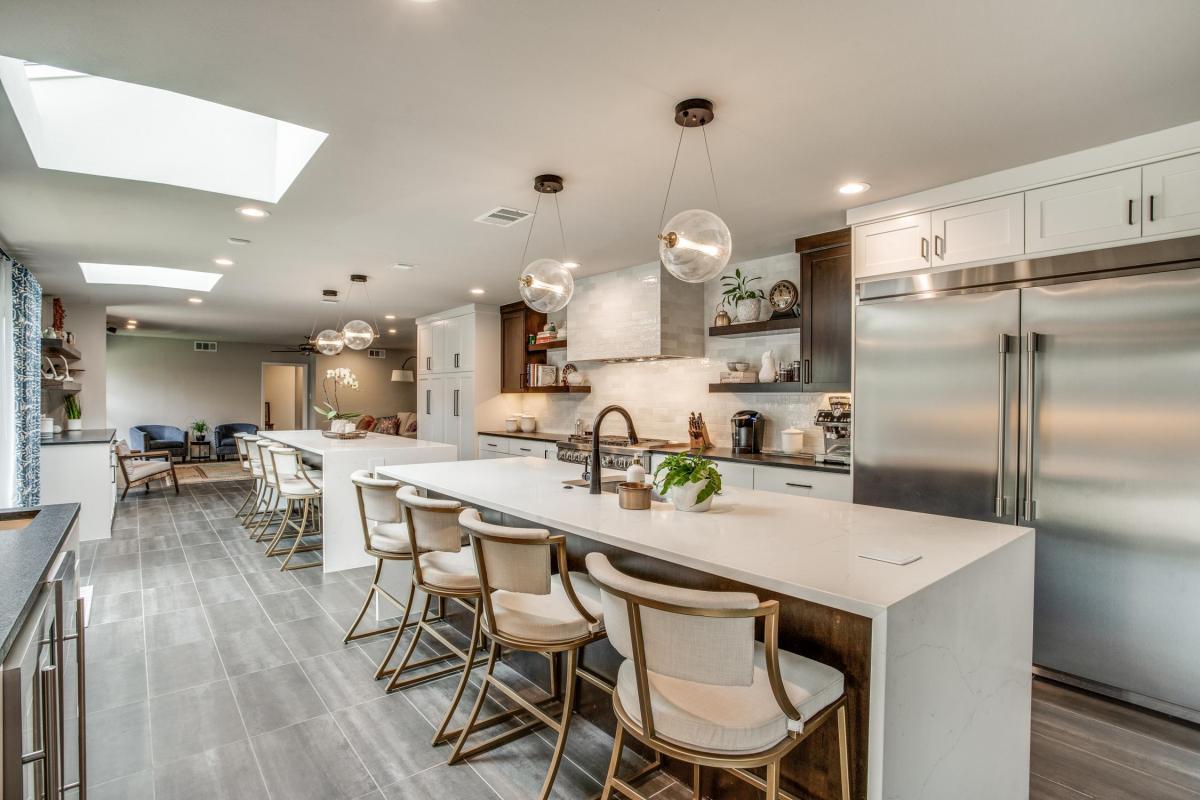 Finding a dependable contractor can be frustrating for a homeowner. DFW Improved provides you with a team you can count on, so you'll have the trust you need from start to finish.
DFW Improved exceeded my expectations by being accessible during our project. Someone was always available if I had questions or concerns. Everyone was wonderful to work with from the painters to the tile installers. The team was trustworthy, and professional, and made the process a lot easier.
Recent Jobs and Reviews in Dallas, TX
Job Locations and Reviews
Checking in on a completed water leak restoration
Offices Restrooms Remodel
Office and Shop Restroom Remodel
Upstairs Bathroom (Shower Repair)
Get Inspired by Our Kitchen & Bath Projects in Dallas TX
Imagine Your Home Improved.
---
A home renovation is always a complex task whether it's a tiny bathroom, a kitchen update, or a new room addition. For most homeowners, making important design decisions for new products, building materials, colors and finishes is overwhelming. Choosing things that enhance the style of your home and provide updated design appeal can be difficult, but visiting a local showroom can make your design decisions much easier.
---
Ready for your very own DFW Improved experience?
Schedule a visit to showroom today or contact us for an estimate for your remodeling project!

Request Your In-Home Estimate Now
Request Your In-Home Estimate Now
Related Images: